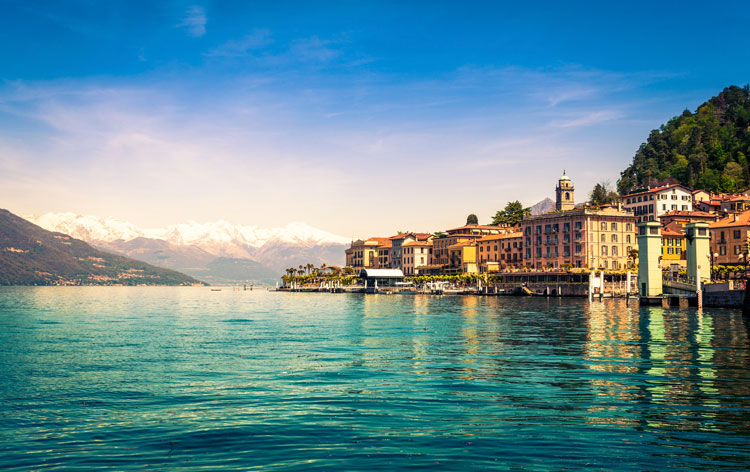 What plans need to be made in order to move to Italy?
Having a clear idea of where you're moving to, and on what date, isn't that easy when planning a new life abroad. The good news is that international removal companies are used to the uncertainty. Even without firm dates they can arrange quotes and produce a working itinerary. Six to three months is ideal, but many companies can be flexible.
Is there a good place to start when picking an international removal company?
Talk to a handful of companies, gather quotes and seek out personal recommendations. It's also worth seeing if they have the following accreditations:
- FAIM Accreditation, which is the only independent Quality Assurance standard for the International Moving Industry
- Membership of the FIDI Global Alliance, which sets a quality benchmark for its members
Membership of the British Association of Removers Overseas Group. BAR OVERSEAS is covered by the I.M.M.I. Advance payment guarantee scheme for your financial protection
Are there variations in removal options when moving to Italy?
International shipping companies can remove everything from a few boxes of books to the contents of an entire house. They can also move a car. The quote given will be based upon what is being moved and how it is going to be packed. There are often two options for packing. Firstly, the company can do it. They will arrange a date to pack all the goods expertly. In the second instance, customers will be supplied with all the correct materials and be able to pack the goods themselves. In both instances an inventory will be provided.
What documents are required to send goods into Italy?
Most international shipping companies will be able to advise on what documentation is needed for removal and what customs checks are necessary. As a starting point in Italy, for removal a foreign citizen needs the following documentation:
Permesso di soggiorno (permission to stay in Italy).
Original certificate of residence issued by the Italian City Hall indicating the last residence country (this has to correspond to the origin of the shipment). Photocopy of passport
Photocopy of the Italian fiscal code registration released by the Ministry of Finance.
Working declaration from the Italian company the importer works for with the starting date.
Autocertificazione (important document which implies the penal responsibility of the owner) in which importer declares his transfer of residence from abroad to Italy, the status of his family, the value of the goods and the features of the audiovisual items, if included.
How long does removal to Italy take?
The transit time between removal in the UK to the arrival of your goods in Italy is approximately 3-7 days for dedicated loads and 1-3 weeks for part load shipments. Door-to-door services are available in the majority of instances, but check with the company first.
This information was provided by PSS International Removals