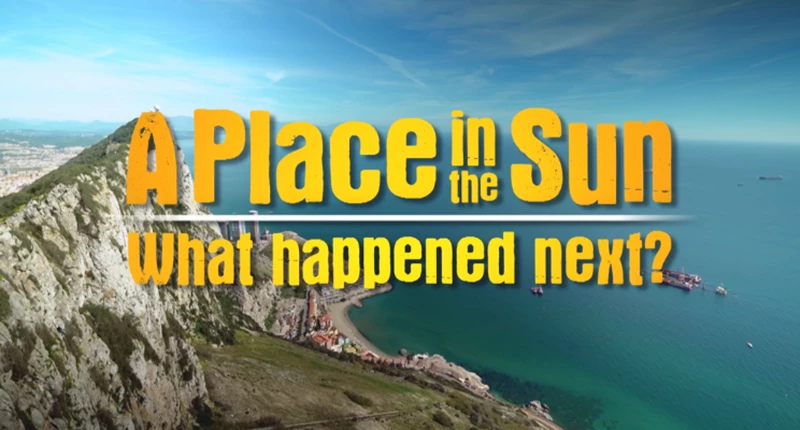 A brand new series for Channel 4
For over 21 years, the award-winning daytime series, A Place in the Sun has helped hundreds of people find their dream homes abroad.
From forever homes to holiday homes, the new series will revisit families and couples as far back as 2007 who took the plunge and bought a property aboard.
Forty new episodes
Over forty episodes, our property experts – Jasmine Harman, Ben Hillman, Laura Hamilton, Leah Charles-King, Danni Menzies, Jean Johansson, Craig Rowe, Lee Juggurnauth and Sara Damergi will be catching up with the house-hunters they have helped over the years to see if their dream purchase delivered them their dream life.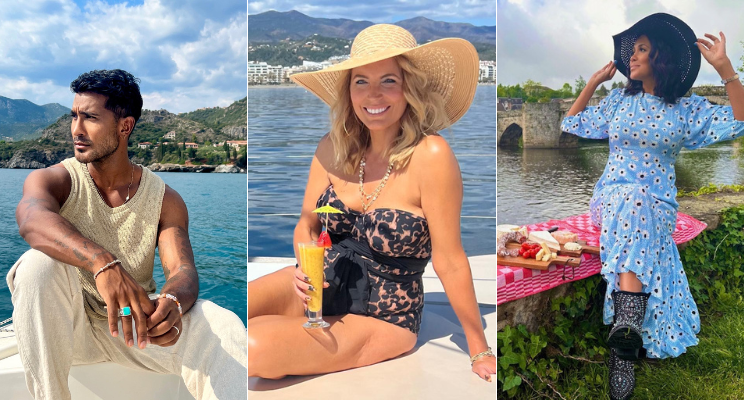 Viewers are in for a treat as A Place in the Sun's former presenter Amanda Lamb also returns for the new series. Amanda will be reunited with Mike and Fiona from Derbyshire whom she first met back in 2007 when the couple was looking for a holiday home in the stunning region of Lorraine in France.
Many of the previous house-hunters are soaking up the sun, and enjoying a slower pace of life, while others have been busy renovating barns, re-wilding, living an eco-friendly lifestyle, running B&Bs, and working harder than ever. Warmer climates have helped ease medical conditions, others have found love, and some who initially bought a holiday home have now relocated permanently.
"We are immensely proud to have helped changed so many people's lives"
Senior Executive Producer, Michelle Heeley says, "It's been wonderful to re-visit these house-hunters who are thriving in their new homes in the sun. We are immensely proud to have helped change so many people's lives. It's a testament to all the hard work our production team and presenters have put in over the past 23 years. I can't wait for viewers to see what happens next."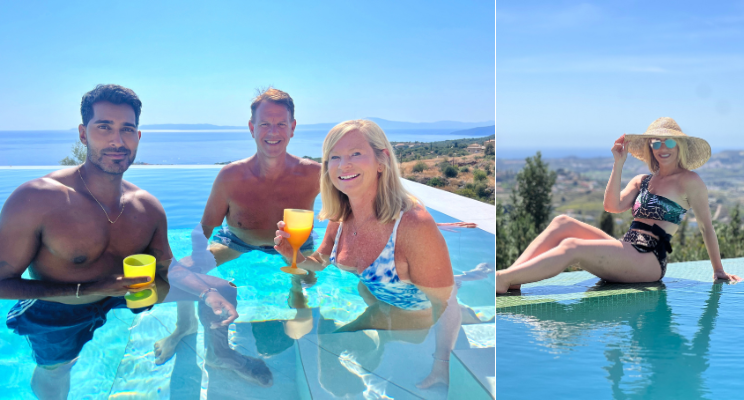 Channel 4's Head of Daytime & Features, Jo Street says, "A Place in the Sun is such a beloved show, and we know the audience really cares what happens to the house-hunters once the cameras leave. What a treat to catch up with homeowners and see what happened when that offer was finally accepted!"
The new series is a double commission, with 20 episodes being filmed in 2023 and 20 episodes in 2024.
A Place in the Sun What Happened Next? is produced by Freeform Productions for Channel 4. The Executive Producer is Michelle Heeley, and the Series Editor is Siobhan O'Gorman. It was commissioned by Commissioning Executive Barry Agnew and Jo Street, Head of Daytime and Features at Channel 4.
For further information please email – [email protected]
Freeform Productions is one of the UK's leading regional production companies, specialising in high volume, returning, feel-good formats.
We've been delivering high quality and high rating television to leading UK broadcasters since 1999 and our offices are based on a beautiful Farm in Hertfordshire.
We're best known for A Place in the Sun, one of the longest-running series on Channel 4 which has now been on air for over 21 years, however, we also produce a wide variety of features and fact ent shows, including Coast to Coast Food Festival (BBC2) and we're a regular supplier to The One Show (BBC1)
A Place in the Sun episodes are distributed and screened worldwide, has inspired a successful website of the same name and a property exhibition, A Place in the Sun Live, that takes place regularly throughout the year in London, Manchester, and Birmingham.