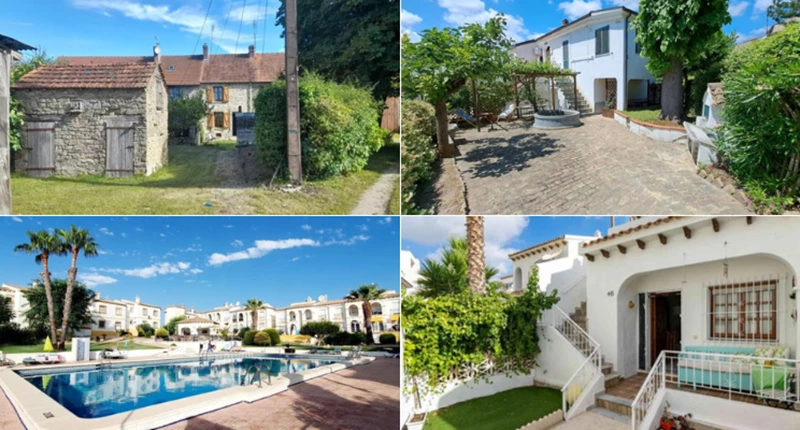 Who doesn't love a bargain? You don't need to be a millionaire to own a place in the sun, although property prices around the world have been increasing steadily over the last few years, you might be surprised to find out what your money can get you around the world. Take a look at a few of our picks of properties for sale under £100,000.
1. Two-bed townhouse in Villamartin, Spain
£96,400
This charming two-bedroom, two-bathroom townhouse is in a great location. It's close to two golf courses and lots of amenities, meaning it's a great option if you're looking for a property you can stay in year-round.
2. Two-bed house in Limousin, France
£45,400
Coming in at under £50,000, this quiet country house has been completely renovated and has loads of outside space, including three outbuildings and a garage!
3. Three-bed country house in Murcia, Spain
£85,200
Another rural property is up next - this three-bedroom, two-bathroom semi-detached house has rustic features throughout, space for entertaining inside and outside, and comes fully furnished.
Read more
4. Two-bed house in Abruzzo, Italy
£57,600
Is Italy more up your street? Maybe you'll be tempted by the stunning panoramic views of this two-bedroom, one-bathroom house in Abruzzo... It has a lovely outdoor space with room to add a small swimming pool, and is within walking distance of the local amenities.
5. One-bed apartment in Villamartin, Spain
£60,200
Back to Spain again, this one-bedroom apartment in Villamartin is on a gated complex with a large communal pool. On the market for just over £60,000 - this price includes all furniture and white goods!
Not quite what you're looking for? There are thousands more affordable properties to be found on aplaceinthesun.com!