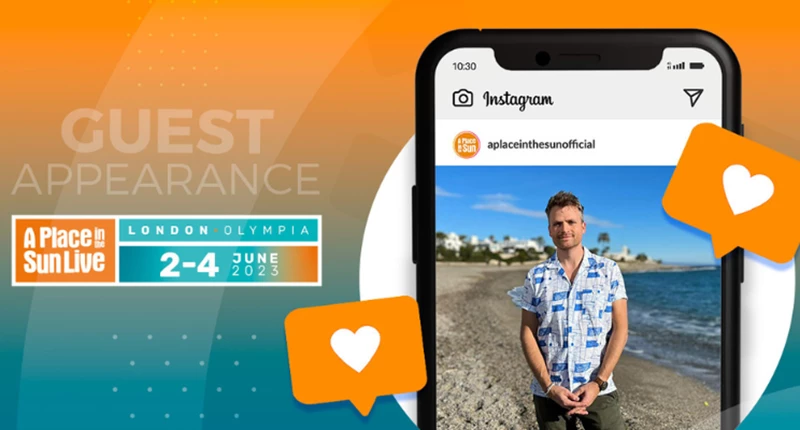 With just over three weeks to go, we're excited to announce that A Place in the Sun presenter Ben Hillman will be joining us at A Place in the Sun Live London!
Ben has presented A Place in the Sun since 2016, and has travelled across the world to help hundreds of house hunters find the perfect overseas property.
Ben will be making a guest appearance at the exhibition in addition to presenters Jasmine Harman, Laura Hamilton and Jonnie Irwin. He'll be on stage to provide insight into the filming process, and to offer his top tips for finding a buying the a property abroad.
What is A Place in the Sun Live?
A Place in the Sun Live is the official live exhibition of the Channel 4 show. It's an overseas property exhibition that is designed to help you find your very own place in the sun.
You'll be able to watch talks from expert panels across three stages that will cover everything you need to know about buying overseas, and have the opportunity to speak face to face with property experts from around the world!
A Place in the Sun Live London is taking place over the weekend 2nd - 4th June at London Olympia.