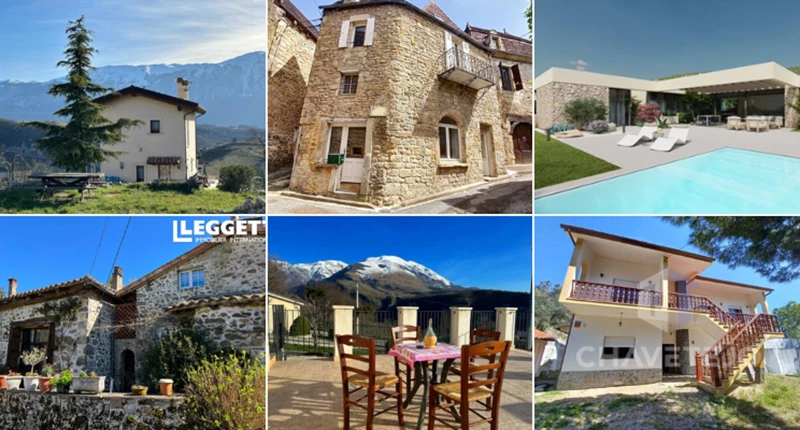 Take a look at the most popular properties from around the world on aplaceinthesun.com below. While Spain is the most popular country for house hunters looking to buy abroad, we only have one Spanish property in the top five this week! 
1.Three-bed house in the Dordogne, France
The most viewed property on aplaceinthesun.com this week is this three-bed house in the Dordogne! It's situated in a quiet hamlet in Perigord Limousin regional park but is still close to lots of amenities including a bistro, bakery and post office. If you're planning on buying in France, our newly updated Guide to Buying in France was published today! Download your free copy here.
2. Four-bed house in Tomar, Portugal
This large villa is a renovation project with great potential! It has a private pool, bbq, patio and large gardens. On the market for £134,000.  
3. Three-bed house in the Dordogne, France
 We're back in the Dordogne for the third most popular property of the week. This characterful house is in a picturesque and central location and has lovely views. On the market for £105,000.
4. Two bed villas in Murcia, Spain
Up next are these brand new two-bed villas with private pools and gardens in Murcia. Located on a golf resort, these properties are in a great location, close to lots of amenities! On the market for £277,000.
5. Two-bed house in Abruzzo, Italy
Taking the fifth spot is this charming house in Italy with stunning mountain views! It's in a secluded rural location and has a large terrace (to make the most of those views!). This property is on the market for £115,00.
Want to see more of the most a popular properties on our site?
Prices correct at time of publication