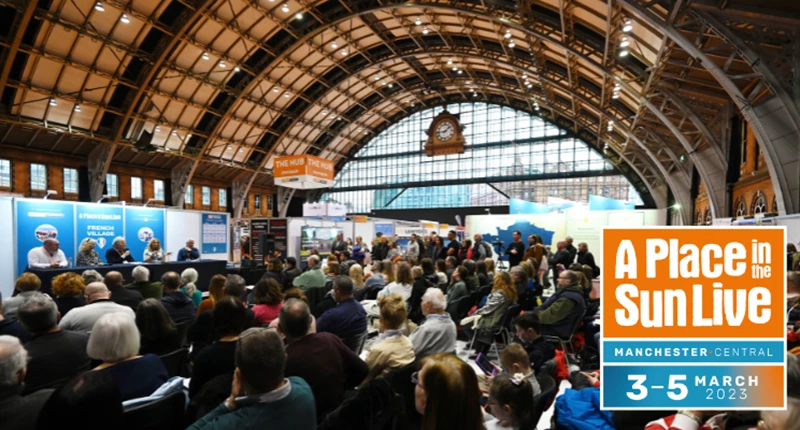 A world of overseas property under one roof
This weekend we welcomed more than 5,500 visitors through the doors of Manchester Central for our overseas property exhibition A Place in the Sun Live - the first of 2023! It was fantastic to be joined by so many enthusiastic house hunters, who all came ready to take the next step towards making their dream of owning a property abroad a reality.
Watch the highlights
Exhibitors from around the world
Exhibitors from 11 countries had flown in for the weekend, and spent three days helping visitors with every aspect of their property purchase journey - whether you were looking for an estate agent, lawyer, tax and wealth specialist, mortgage adviser, currency broker, language specialist or a residency expert - we had you covered!
If you weren't able to make it, you can still take a look at all our exhibitors and get in touch with them here.
The stars of the show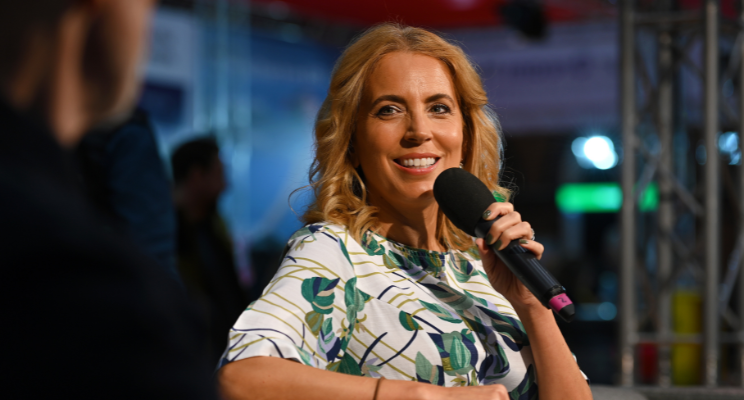 Alongside a vast range of exhibitors, we were joined by the stars of the A Place in the Sun TV show! Over the course of the weekend Laura Hamilton, Jasmine Harman and Jonnie Irwin appeared on stage to tell packed audiences about their experiences on the TV show, and to share their top tips for house hunting and buying abroad.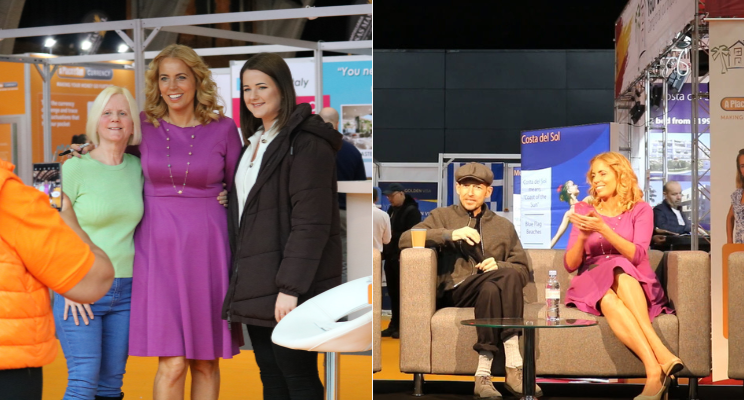 Laura and Jasmine also appeared on the panel for our 'House hunting in France - top tips to make the right choice' session in the French Village, and met visitors at the A Place in the Sun Help Desk to take selfies and sign Show Guides.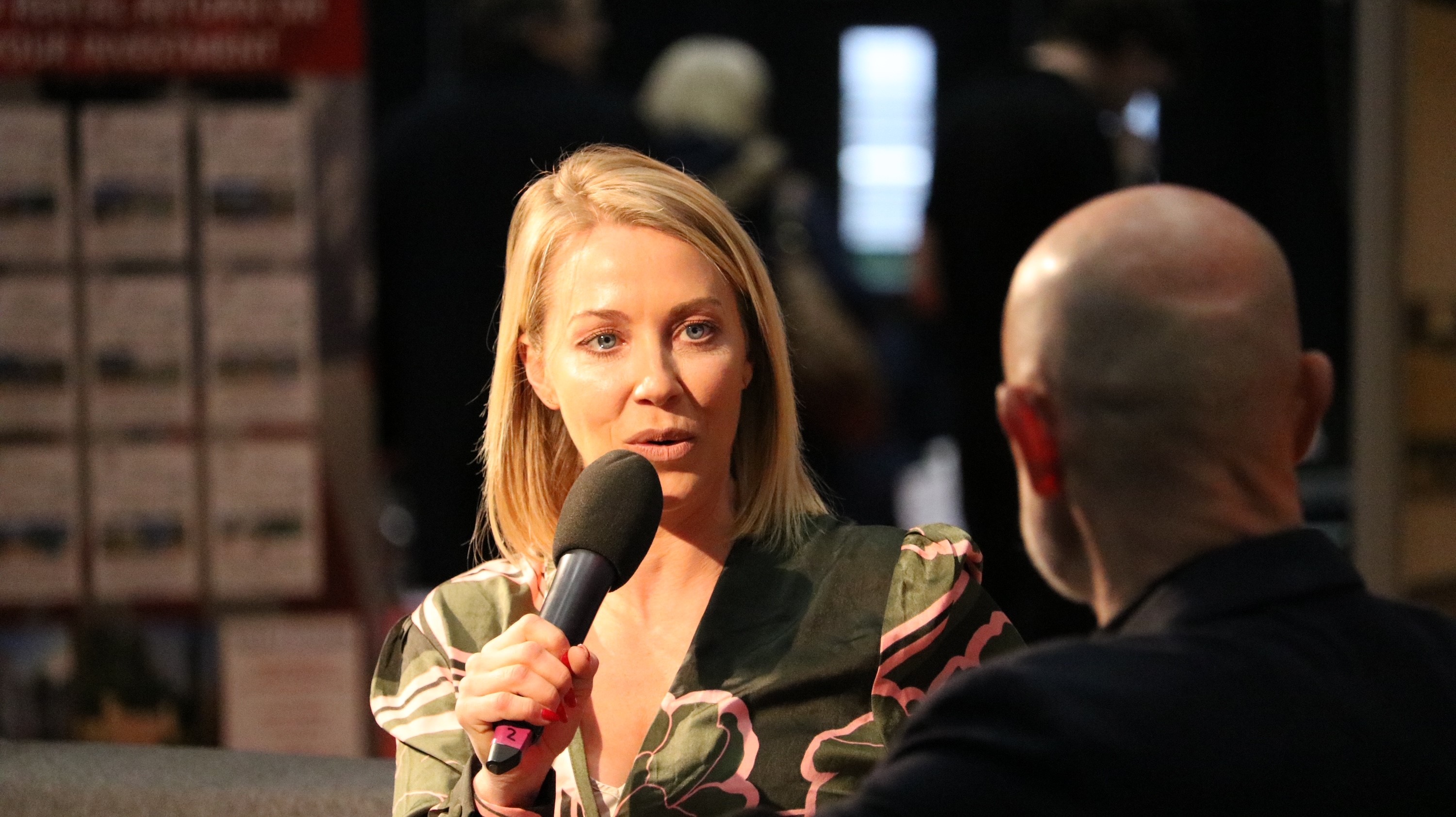 On Saturday Jasmine was joined by Neil and Jane who took part in an episode of  the A Place in the Sun TV show having done a screen test at A Place in the Sun Live in Manchester this time last year!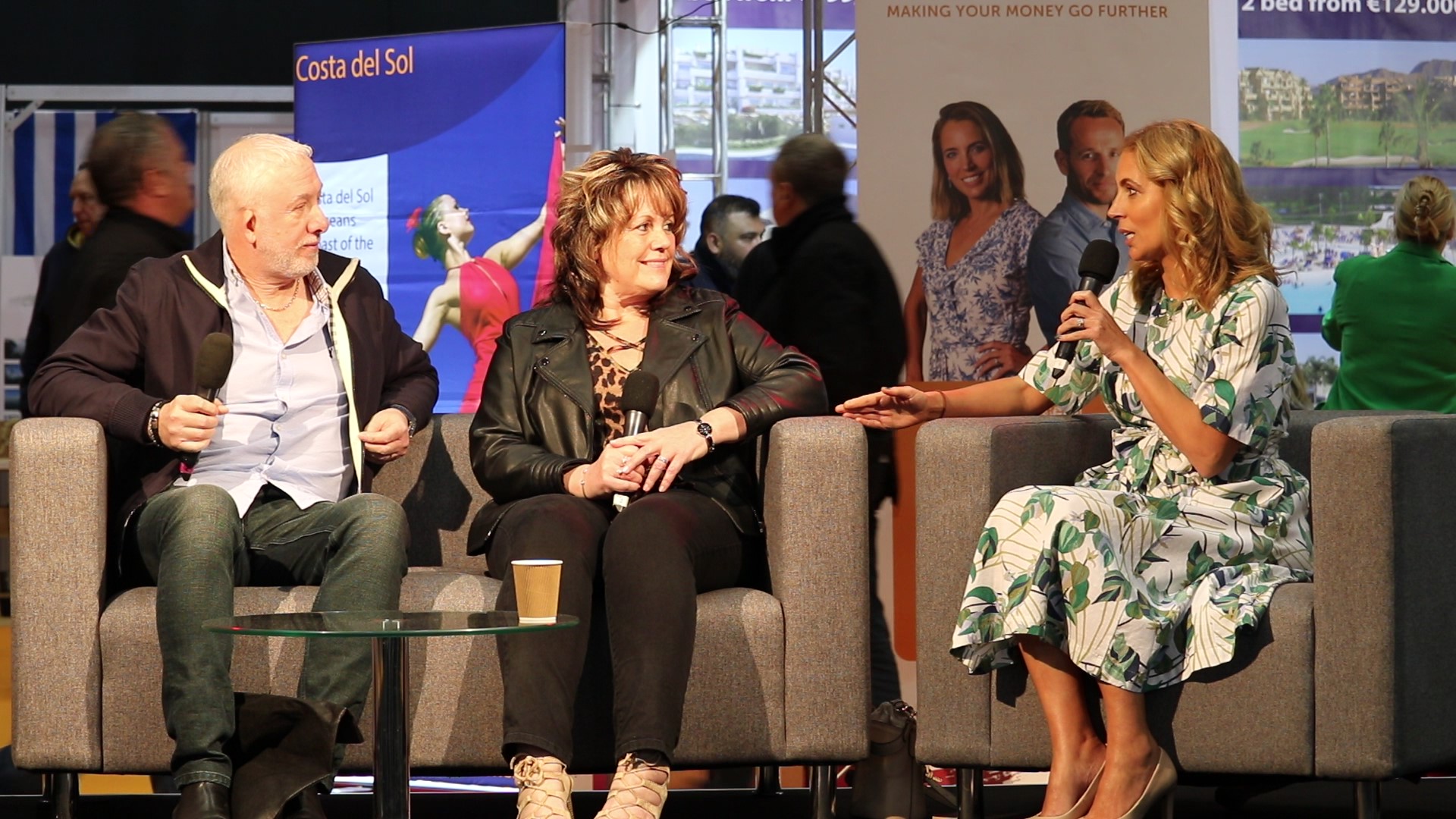 They bought a property on the Costa Blanca and returned to Manchester Central to tell us all about the purchase process, filming with the TV crew and how they've been getting on since the cameras stopped rolling.
A jam-packed seminar schedule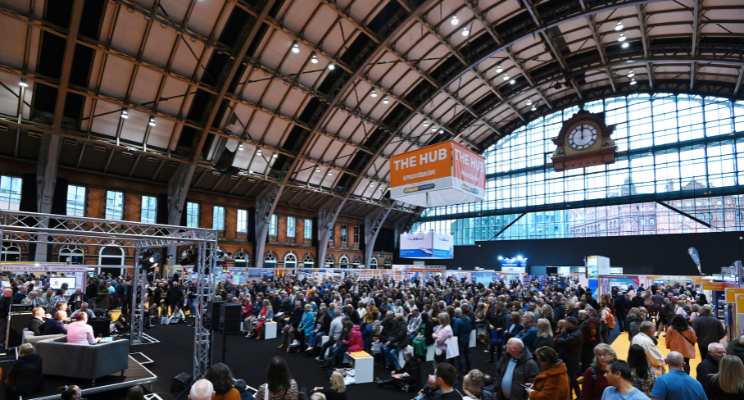 As well as talks with our presenters, we had a jam-packed schedule of seminars taking place across three stages, all weekend! On the main Hub our visitors heard about everything from how and where to buy a property in Spain, to planning a permanent move abroad, Portuguese property and more.
Our hosts were joined by a number of expert panellists including lawyers, tax experts, currency specialists and estate agents. They were on hand to offer advice and to answer some brilliant live questions from our audience. And those searching for properties in France were spoilt for choice in the French Village which had a full schedule of seminar on all aspects of buying and moving across the Channel.
Here to help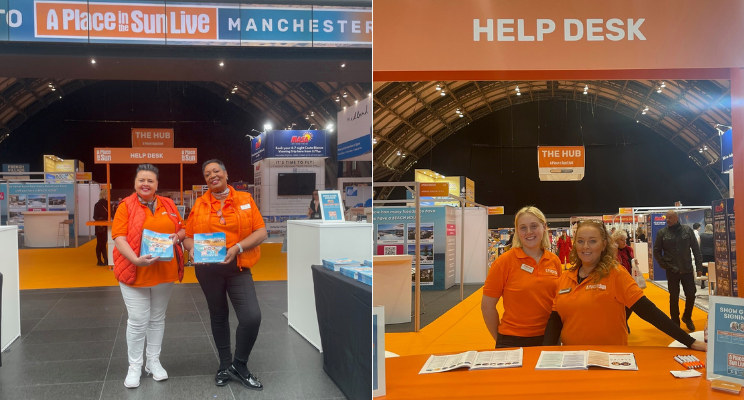 The friendly A Place in the Sun team were on hand to help with any questions on the Help Desk all weekend - and we now can't wait for the next exhibition in London this summer! We're looking forward to welcoming even more house hunters through the doors of Olympia London on 2nd - 4th June. Early Bird tickets are on sale now!