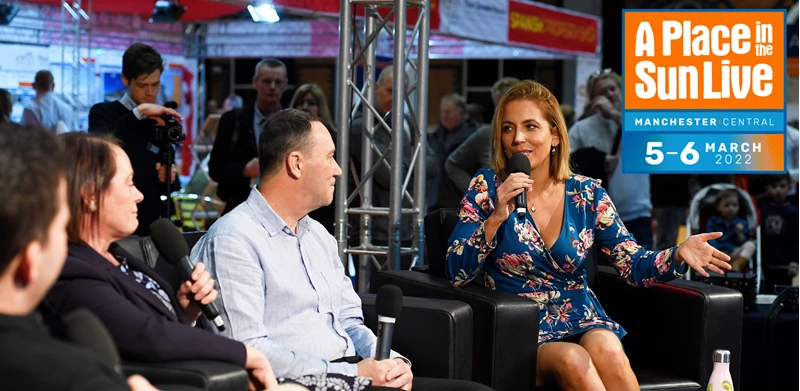 We're now less than three weeks away our Manchester A Place in the Sun Live exhibition - our first full scale exhibition in almost two years! It's a must-attend event if you want to find your dream overseas property, and we've just released the timetable of all the talks and seminars you can expect throughout the two day event.
View the seminar  Schedules here
Join us at Manchester Central on the weekend of 5th - 6th March 2022 to hear informative panel sessions and ask your questions to estate agents and other overseas property professionals from around the world who can help make your dream of purchasing a home abroad a reality.
What's on
The main stage, The Hub, will host a range of seminars, panel discussions and interviews to help you decide where, what and how to purchase abroad throughout the weekend. Whether you want to buy a holiday home or move permanently, we've got a session for you. Take a look at the full schedule here.
A Place in the Sun TV presenters Jonnie Irwin and Jasmine Harman will be at the exhibition too - offering their property advice, revealing behind the scenes secrets and signing showguides!
Alongside panel talks from the experts, our popular 'Meet the Buyers' sessions will be taking place on The Hub. Jonnie and Jasmine will be interviewing previous house hunters from the A Place in the Sun TV show to find out how life has been since appearing on the show, and their top tips for prospective buyers. The sessions are a great opportunity to find out about purchasing a property abroad first-hand, from real couples who have been through the process!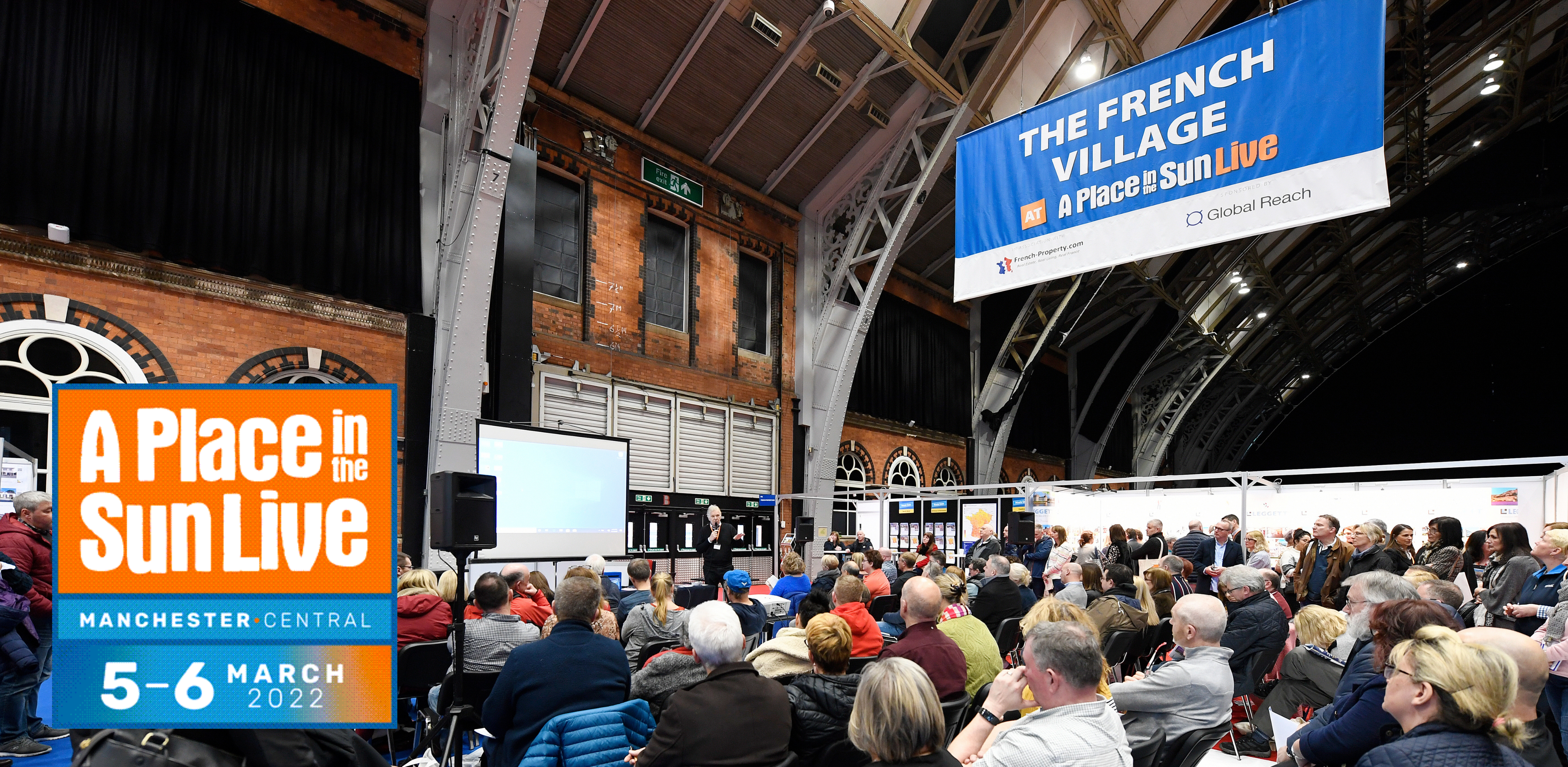 If you're planning to buy a property in France then our French Village area is for you. The French Village has its own jam-packed seminar schedule across both days, where you'll be able to find out about everything from where to buy in France, to getting a visa, accessing healthcare and more!
What to expect from A Place in the Sun Live
To find out what you can expect from A Place in the Sun Live in Manchester, take a look at our highlight reel from the last exhibition.
Join us in Manchester - book your tickets now