If there's anything the last year has taught us, it's that life is fragile and if you want to do something and have the means to do it, well just get on with it! Whether that's learning trapeze or taking up bridge, there's no time like the present.
For many of you, judging from the huge number of searches for property on aplaceinthesun.com, the restrictions of lockdown have only added to the desire to buy a property abroad for holidays or to make a permanent move.
As restrictions begin to ease, here's a handy reminder of the key steps to buying your place in the sun.
Search - Enquire - Save - Read - Contact - Plan
Search
Search for properties within your budget in the areas you are interested in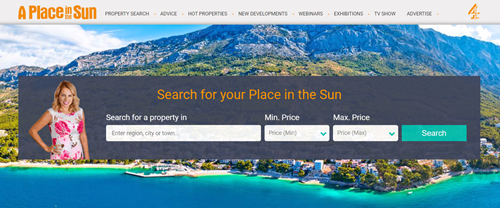 Enquire
Send enquiries to estate agents on aplaceinthesun.com about properties you like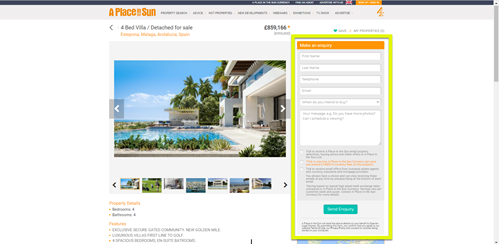 Save
Save your favourite properties into your own folder by logging into aplaceinthesun.com
Read
A Place in the Sun's Buying Guides to find out all the information you need about the purchase process

Contact
Contact a lawyer who will help with the purchase of the property and A Place in the Sun Currency to understand how to save money when transferring your Pounds to Euros (link)
Plan
Plan your viewing trip – get yourself overseas when you are ready to travel and arrange for the agent(s) you have contacted to show you the properties on offer, and read our Viewing Trip Guide to prepare!
Follow these steps and you'll be ready to fly as soon as restrictions allow, and for some more info on how to get the most out of our website, watch this video with Jonnie Irwin below!