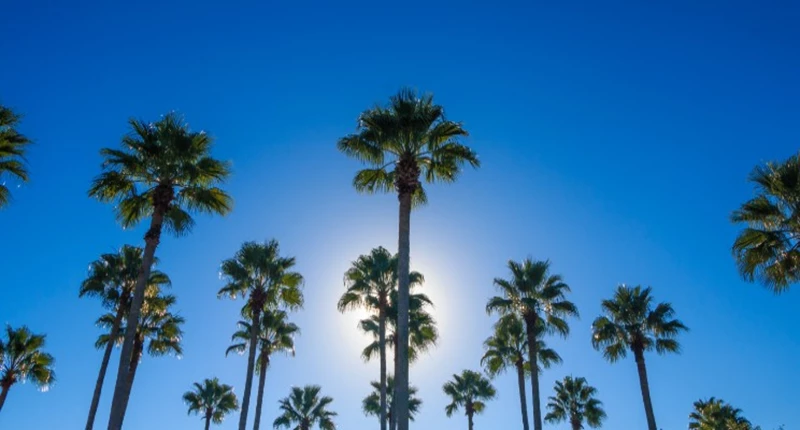 Where is it?
Everyone knows that in the middle of the Sunshine State of Florida lies the number-one vacation destination in the world, Orlando/Kissimmee. Most people could point to Orlando on a map, so let's get into a little more detail, in regards to your perfect location for a vacation property. Firstly, a little distinction: Orlando is a thriving major U.S city and hub of central Florida, whereas Kissimmee is the epicentre of the vacation market 15 minutes below Orlando. It is zoned for 52 weeks a year short-term rentals and offers access to the tourist attractions.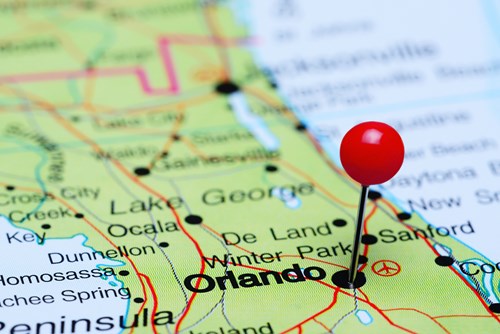 The ideal location for an investment lies within the magic triangle – an area between three major roads, the I-4 motorway, the 192-highway and the 429-highway.
Within this magic triangle you should be looking for a location that is at least 15 minutes away from one of the major parks or attractions, has local shops and restaurants for necessities, and preferably has its own community pool or clubhouse for lazy days. Currently, one of the best and most sought-after locations is the Highway 192-West area which has several communities that tick all the boxes above.
How do you get there?
There are plenty of direct flights between the UK and Orlando International Airport, with a flight time of around nine hours from Gatwick, for example. The transfer time between the airport and Kissimmee is around 25 minutes by car, or 36 minutes by bus.
What to do there
Orlando is the top vacation property market because it ticks every box and more. From the financial safety of the US dollar, the steady housing market increase, the beautiful scenery and warming sun, some of the best golf courses in Florida and the endless family fun with the best attractions in the world that brings over 75 million people per year from all over the world.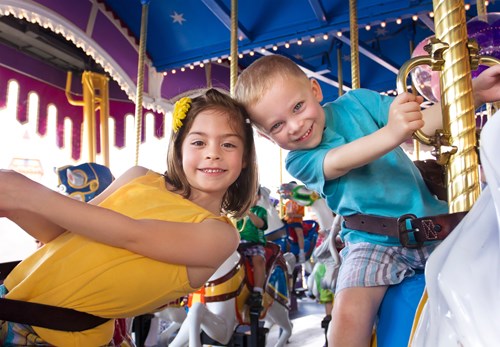 The options for family fun are endless in the Orlando/Kissimmee area. Disney and Universal Parks offer a massive variety of exciting times for all ages: the water parks to cool off on sunny days, the rollercoasters for those daredevil teenagers, the new Harry Potter World (top middle) for the wizards and witches out there, and the classic Disney characters to give your toddlers the times of their lives.
But Orlando/Kissimmee has so much more than just the parks. It offers some of the best restaurants in the world, a vibrant downtown Orlando, Disney Springs and Universal City Walk for nightlife, and for the sports fanatics – access to every Premier League game live, NBA Orlando Magic Basketball, NFL down the road with the Tampa Bay Buccaneers and much more.
There's also Kennedy Space Center, Gatorworld, Airboat tours, and Sea World for the tropical nature and environment lovers, world-class beaches only an hour away, such as Daytona.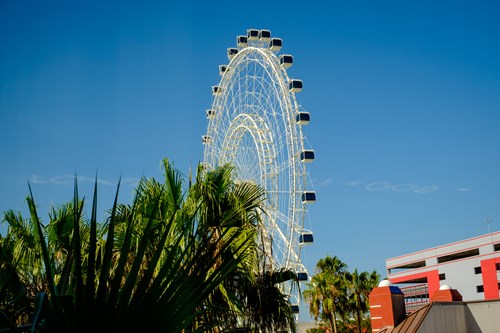 Changing demand in Disney vacation market...
Since 2014, there has been a large push for privatized competition to the Disney and Universal hotel resorts. Renters and vacationers created a massive demand for resort-like communities with a one-stop shop for all holiday needs. This trend started a wave of buyers looking for vacation homes with resort facilities onsite. Which makes total sense as this is what the renters are searching for. Now, we are seeing a slight pivot away from traditional single-family homes in gated communities to more condos and town homes on resorts offering a clubhouse, pool, tiki bars, roof-top bars, restaurants and onsite fun and entertainment.
This trend stems back to parents being burnt-out after three days at the theme parks and needing a little R&R. Parents were looking for a place where their kids could safely run off and entertain themselves so they could enjoy time alone to soak up the sun. Single-family homes (standalone villas) aren't always cutting it anymore and families need a more inclusive experience that everyone could get a benefit from.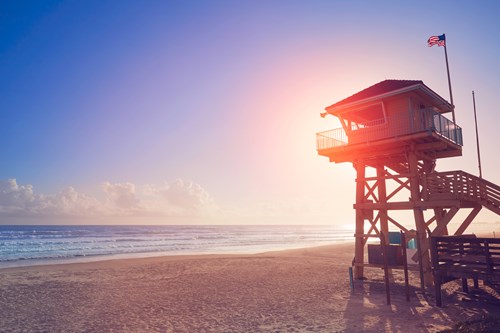 What can you buy?
The opportunities and options are endless, there is a market for everyone depending on their individual needs and wants. From new-build to re-sale properties, to 1-2-3 bed condos on resorts, to 3-4-5 bed townhouses, to 14-bedroom single-family home mansions. Price ranging from $110,000 condos (£88,638) to $1million (£806,570) luxury homes. Everyone is motivated by different buying factors, some want the newest and best with a higher rental return, some people are looking for relocation factors and some want to be as close to the parks as possible. Whatever factors are most important to you, you can find your piece of paradise in Florida.
Find out more: www.noblegaterealty.com