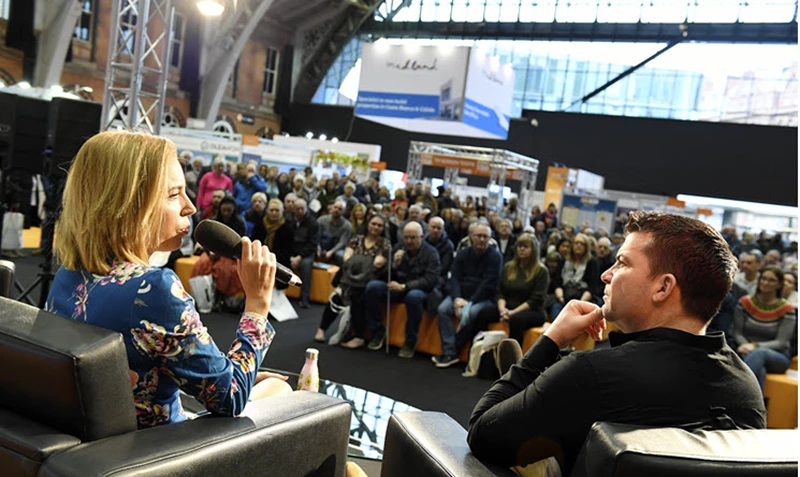 A Place in the Sun Live re-visited Manchester Central this weekend for another fantastic three days of overseas property advice provided by experts from around the world.
Over the course of the weekend we welcomed more than 4,500 property enthusiasts through the doors. Each had a different budget, ideal location and property type, but they all had one thing in common - they'd been dreaming of finding their very own place in the sun, and had come along to make that dream a reality!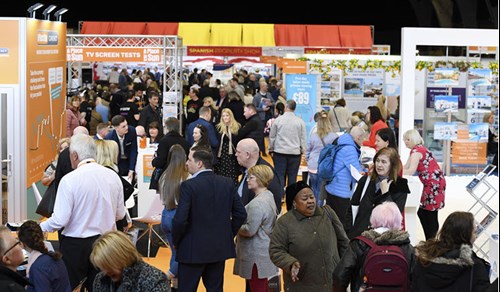 There were almost 70 exhibitors from around the world in attendance, including estate agents, lawyers, financial advisers and currency experts from Spain, France, Portugal, Turkey, Cyprus the USA and more. And our packed seminar schedule provided visitors with advice on how and what to buy, as well as top tips for navigating the buying process.
We were also joined by A Place in the Sun presenters Jasmine Harman, Jonnie Irwin and Laura Hamilton, as well as former A Place in the Sun presenter Amanda Lamb. They were on hand to meet and greet our attendees, take selfies, and offer property advice both on and off the stage. They also took part in the Buzz Wire Challenge on the A Place in the Sun Currency stand, keep an eye on our social media channels to find out who emerged victorious...
Also in attendance were Sandra and Robert Wilson who visited A Place in the Sun Live Manchester last year, where they auditioned for the TV show. Whilst on the show they bought a property in Cabo Roig, and this year they took to the stage with Jasmine for our ever-popular Meet the Buyers session to share their experiences and offer their first-hand advice. Debbie Carroll and Paul Hughes also shared their experience of attending A Place in the Sun Live and subsequently buying an off-plan apartment in Guardamar. It was really inspiring to hear that couples who had previously been in the audience at the live show were now proud owners of their own properties overseas!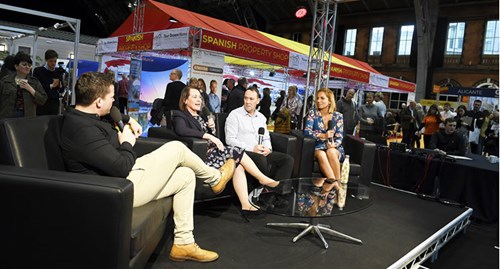 Our production crew were conducting screen tests for A Place in the Sun throughout the weekend as well, and we can't wait to see some of those couples on our screens in the future - perhaps they'll be back next year to share their success stories with us on stage too!
If you're in search of property advice and want the opportunity to kick-start your search and meet the experts face-to-face, make sure you come along to A Place in the Sun Live this year. Next up we're in London at Olympia 8th -10th May - click below to book your tickets! 
Join us at our next exhibition!