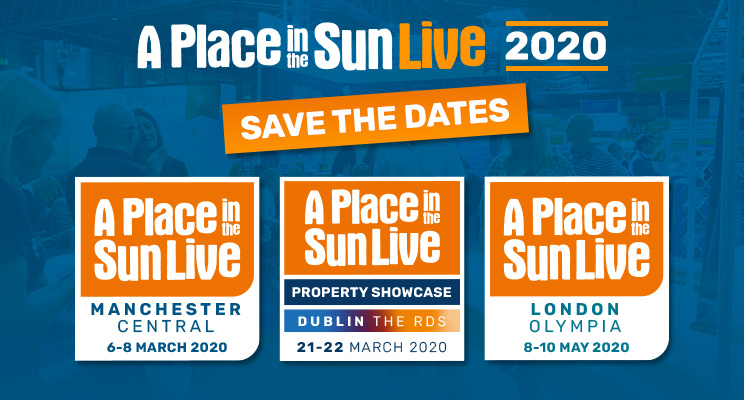 This Spring, A Place in the Sun Live, the largest overseas property exhibition in Europe, is returning to both Manchester Central and Olympia London. And, for the first time, we'll be visiting RDS Dublin with our Property Showcase too!
Book your tickets now for Manchester on the weekend of 6-8 March and London on the weekend of 8-10 May. While you're there you'll receive invaluable advice from our exhibitors about buying a property abroad and current and former TV presenters Jonnie Irwin, Jasmine Harman, Laura Hamilton and Amanda Lamb will also be on hand to offer advice, take selfies and sign magazines.
There will be seminars, Q+As and panel discussions each day across a number of stages. The experts will be providing their insider tips about the buying process in your desired country, for before, during and after you've made your purchase.
Always wanted to appear on the TV show? If you'd like to feature in an episode, auditions will be conducted throughout the day with our production company Freeform Media. You could be jetting off to sunnier climes with one of our presenters and the crew before you know it!
On 21-22 March we will be bringing our Property Showcase to Dublin for the very first time!
There will be seminars from A Place in the Sun presenter Jasmine Harman and other property experts, and 30 exhibitors will be on hand to present the latest property for sale in popular second home destinations in Spain, France, Portugal, Cyprus and Florida.
Come along to meet Jasmine and have your burning property questions answered!