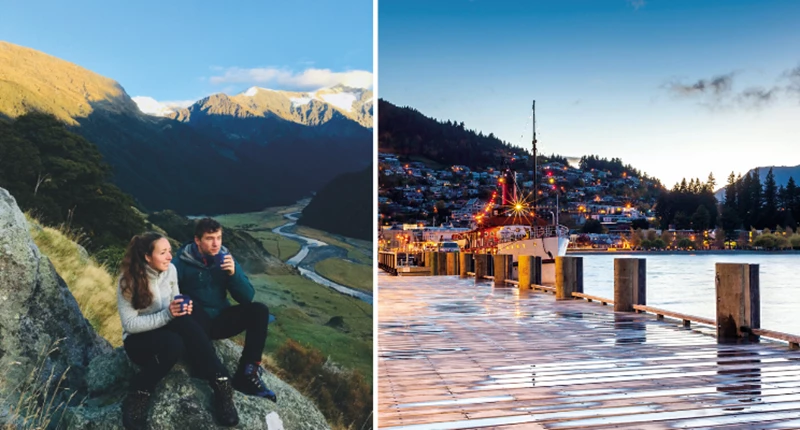 Alice Geary swapped London for South Island for a better work-life balance. Here she explains the highs and lows
There is a Māori proverb that says "seek that which is of true value: if you bow your head, let it be before a lofty mountain" and that's what my partner and I did in February when we got on a plane and left Clapham, southwest London, for a new life in New Zealand.
After three years working in Kensington, west London, spending nine hours hunched at a desk and three hours underground every day, I was seeking more time to do things with my partner, a less monotonous lifestyle and better access to the outdoors. I found all those things in a community, Timaru, nestled in the curve of New Zealand's backbone, the (lofty) Southern Alps.
We are part of a growing trend of Brits moving Down Under, which exploded after the Brexit vote in 2016. Immigration NZ received 109 British registrations of interest the day before the referendum and 998 two days later. According to the latest UN statistics, 272,436 UK-born people now live in New Zealand.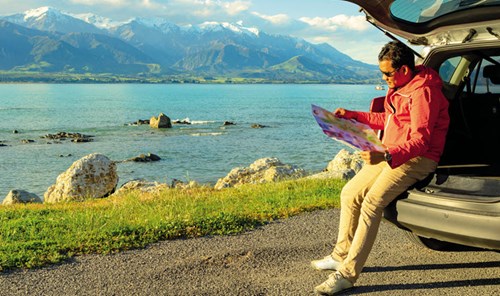 And why wouldn't you want to live here? New Zealand has a better climate, beautiful scenery, high-quality locations for sports and recreation, a better work-life balance, friendly laidback Kiwis and a prime minister, Jacinda Ardern, who has garnered global respect for her compassionate leadership. As a publicist and a journalist, I am lucky to have globally relevant, flexible skills. I am even luckier to be dating a doctor, Paris, which undeniably made our emigration easier.
There is high demand for doctors and it is a popular job with immigration because it is highly skilled and highly paid (double the UK rate).
But some expats clearly find the cost of living a shock, as can be seen on social media forums that discuss about the steep costs of petrol, food (see below), consumer goods, and housing.
But the fact my aunt moved here in her 20s and having family in the country also smoothed the transition. It meant we learnt a little about life here in advance and provides an invaluable connection when everyone we know and love is 11,426 miles away in a completely different time zone.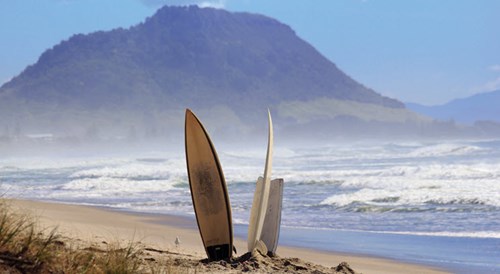 We initially applied for a UK Holiday Working Visa before leaving for New Zealand. This is a popular choice with between 12,000 and 15000 applications each year, about 95% of which are accepted. The visa is available to under 30s (we are aged 28 and 29) and valid for one or two years but you can only work for 12 months.
In September 2019, Immigration NZ announced plans to replace six temporary work visas, including the essential skills and skills shortage visas, with a single "employer-led" visa. This is still in development but changes include vetting the employer, the job and the worker and introducing agreements with sectors that regularly employ migrants, such as hospitality, meat processing and dairy.
Longer-term visas include the skilled migrant visa and resident visa which are granted on a point system (awarded for education level, English proficiency, age, job offer etc).
Regardless of the visa you choose, if you want to stay in the country for more than a year you will need a medical check, blood tests and chest x-ray from an accredited practice in the UK or New Zealand, and may require a police background check. These are often the most expensive part of a visa application.
You can drive in New Zealand on a UK driving licence for a year from entering the country but can easily convert to a New Zealand licence for NZ$50 (£25). Second-hand cars are everywhere and reasonably priced, and insurance is not a legal requirement (although I would recommend it).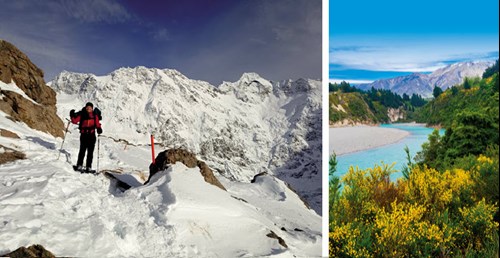 "When we started to discuss moving Down Under, we thought about moving to Australia (which actually pays doctors even more than New Zealand does) but, with family in New Zealand and having felt very comfortable there on visits, I knew it was for me," says Alice. "There is also more varied weather here and geographical features close to hand."
Many people looking to move to New Zealand think of Wellington, Auckland or Christchurch which all have the advantage of being very like home (shopping, nightlife, public transport) but also the disadvantage of being very like home.
Living in rural South Canterbury on the eastern coast of the South Island we can travel from sand to snow-caps in an hour, the average commute time is just seven minutes and we have on average the second fewest days of rainfall in the country.
We live in Timaru and rent a converted warehouse flat with two double bedrooms, and open-plan living areas (see picture, below left). You actually can't buy a home in New Zealand unless you're a citizen/ have a residents visa. Timaru is on the east coast of the South Island, halfway between Christchurch and Dunedin, and has a population of about 30,000. There are four ski-fields within an hour or two's drive, some of which attract international ski teams for training each winter, and I can finish work at 5pm on a Friday and be in "adventure capital" Queenstown in four hours ready for a wild weekend before being back at for work on Monday.
FIND YOUR PERFECT PROPERTY ABROAD
What are the pluses and minuses for me?
What I love about New Zealand
Heaven for adrenaline junkies
At weekends we go hiking, mountaineering, climbing, skiing, surfing, snorkelling and have skydived. The rapid change in landscape and weather from one place to another means we have managed to ski and surf in the space of a single week. There are many accessible activities we haven't even tried yet.
Lack of people
New Zealand has just 46 people per square mile (England has 1010) and it is noticeable. The roads are much emptier and peaceful solitude in unspoilt scenery is easy to find.
Less rain too
The mean annual temperatures range between 10°C-16°C from South to North compared to the UK's 8.5 °C-11 °C, and they have on average just 118.8 days of rainfall, 37.4 days less than the UK.
Half-price monkfish
The quality of meat, fish and dairy is incredible and, in the case of fish, is cheaper than the UK (monkfish, for example, is half the price). Be prepared to shop seasonally for your fruit and vegetables, though. In our local supermarket, courgettes that cost $18.99 (£9.40) a kilo in winter were just $8.99 (£4.45) in spring, while limes shot up to $32 (£15.83) a kilo.
What is not quite so great
Less freedom to roam
The UK's Right to Roam Act means you can access mountains moors, heaths and the coast for recreational purposes even if they are on privately owned land – not so in New Zealand. Careful research or local advice is needed when exploring, especially if you plan on camping because each district has its own rules about where you can set up camp (outside of established campgrounds).
Lower incomes?
Unless you are qualified in a highly skilled and highly sought-after job, be prepared to take a financial hit. The median NZ salary is $49,000 (£24,336) compared to the UK median salary of £28,677. New Zealand statuary holiday is also only 20 days to the UK's 28 (although many UK-based companies include public holidays in their allowance).
Invest in thermals
Central heating, double glazing and insulation are hard to find, particularly in rented accommodation. Insulation regulations for landlords were only introduced in July 2019 and heating options are mostly costly electricity-reliant ones.
You need to drive
Although public transport within the cities is good, say goodbye to intercity links. Coaches are rare and pricey and there are very few passenger trains – in fact, none at all in most of the South Island.