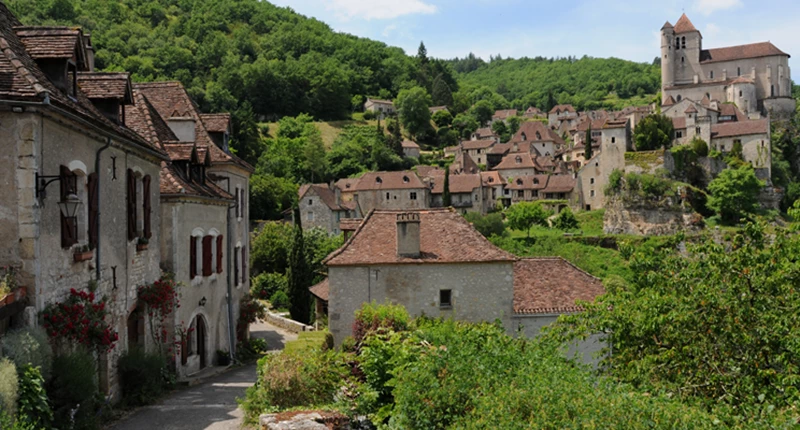 As our closest neighbour, France is a top destination for British holiday home buyers. The convenience of being able to take your car on Le Shuttle or pop on a ferry is just one of the reasons buying a property in France is tempting, but it's not just about convenience and location. The British 150-year love affair with the French coastline and la campagne is still very much a reality for thousands of property owners, and it's likely to continue even with Brexit on the horizon.
France offers something for everyone as a holiday destination. A great variety of picturesque locations and a devotion to gastronomy and drink make France one of the most diverse countries in Europe. France runs from celebrated mountains to the continent's finest coast via everything else in-between. A wide variety of picturesque locations and a devotion to delicious food and drink makes it hard for many Brits to resist this beautiful country. The culture is unique and the pace of life can be both refreshing and relaxing. And for many, the Alps offer the perfect skiing destination.
So whether you already have a holiday home or chalet in France, or are considering taking the plunge, what should you think about before taking out a holiday home insurance?
Holiday home insurance specialists, Intasure have put together some key considerations when taking out property insurance for a French holiday home, below.
1) Policy documents provided in English
We British love the cultural benefits of living in France and the appealing French lifestyle, and although English is spoken widely in much of the country, understanding policy wording and small print in another language might be not the best option for English speakers. That's why most holiday homeowners prefer to choose a UK-based insurance specialist to deal with their French property, to avoid incorrect translations when reading the small print and in order to feel confident that they have chosen the right insurance cover for them.
2) Underwritten by some of the leading UK insurers
Have you ever wondered how many days a year your holiday home is going to be unoccupied? The difference between standard home insurance and holiday home insurance depends on the periods of occupation of your property. French local insurers might appear good value for money, but you might not find enough cover in your insurance policy if your overseas property is going to be left unoccupied during off-peak seasons. Some insurance providers do not provide cover when the property is left unoccupied for more than 30 days or if it is let out.
3) Claims handling in the UK and English-speaking loss adjustors
Having the peace of mind to be able to talk to someone in English in the event of a claim is an important consideration when thinking about French property insurance. While looking for the right insurer, you'll have to decide if a friendly UK-based claims team is the right decision or whether you are happy to speak French fluently during a potentially stressful situation at home or if you are away from your holiday home.
4) House insurance for holiday homes and rentals
Owning a house in France might be an interesting investment opportunity for renting it out and promoting it on holiday let websites such as Airbnb or HomeAway. In the case of letting your French home, when taking out holiday home insurance you might check whether public liability insurance and accidental damage cover are included as standard (your belongings would be protected when renting out your holiday home).
5) Travel emergency and temporary accommodation
If something happens in your holiday home in France and you or your guest can't stay in the property or the country, emergency travel or optional accommodation cover may be necessary features for British homeowners that some local insurance providers might not offer as standard. For example, if you and your family cannot live in the property during repair work, you could be entitled to get a flight and go back to the UK.
6) Locks replaced if your keys are lost or stolen
Losing your home or car keys can be more than just inconvenient, even if they are among the most misplaced objects. Home keys are valuable possessions, and if they're lost in an overseas country such as France by you, your family, or a guest it can be very expensive to sort out, and your home security might be compromised. Some holiday home insurers provide optional key loss protection worldwide with the property insurance.
Whether the French property to be insured is your main residence, your dream French holiday home in an Arrondissements of Paris, or a second home in the rural heart of France, after buying your property you are going to want to protect it in the same manner as you would protect your UK home, and this is where French holiday home insurance becomes essential for your peace of mind.
Download our free guide to buying a property in France below