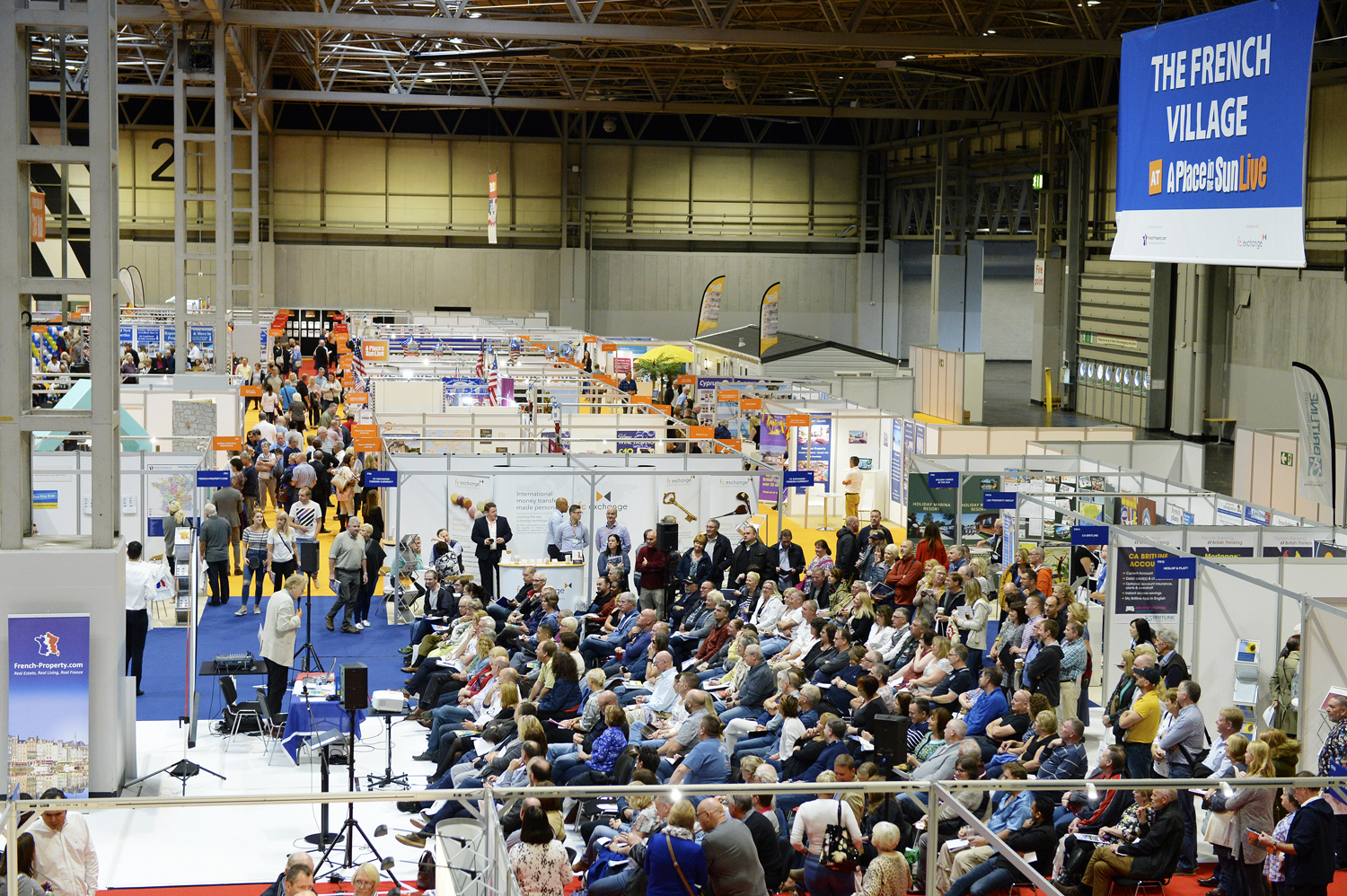 We're now exactly two weeks away from the final A Place in the Sun Live exhibition of 2018 at the NEC Birmingham, and the official timetable is now ready to view.
Join us between 21st - 23rd September for our second largest event after Olympia London, where we'll be bringing you another three days of overseas property action to help kickstart your plans. Over 100 exhibitors will be in attendance with your property interests in mind, which you can view here. 
The show is designed to accommodate all types of buyers, whether you're beginning your research, require legal advice or would like to find out more about shipping belongings overseas. You can either simply walk around the show and speak to specialists and/or listen to a range of seminars and Q&As which will be taking place all over the venue, or do a bit of both!
The Hub, the main stage at A Place in the Sun Live, is where you can learn the key facts behind buying properties in Spain and Portugal, listen to stories from real-life buyers and meet the TV presenters Jasmine Harman, Jonnie Irwin, Amanda Lamb and Laura Hamilton. You can also have your complimentary A Place in the Sun magazine signed by them too, ask your questions and pose for a photo or two.
The popular French village will once again be returning to Birmingham where you can receive information on all aspects of buying in France. This includes key legal tips, personal taxation, how to protect yourself post-Brexit and most importantly, finding a property in France that suits your tastes and budget.
We're also introducing a brand-new Mediterranean seminar theatre which will be focusing on how to correctly buy properties in Cyprus, Italy and Turkey. If you're unsure on where to buy exactly, our property journalist Nigel Lewis lists his general dos and don'ts of buying overseas, including how to save costs and speed up the process.
Amongst the various seminars taking place across the venue, you can also audition for a future episode of the TV show if you'd like one of our presenters to help steer you in the right direction.
To view our official timetable in full, click the link below.
Still haven't purchased your tickets to A Place in the Sun Live? Click the link below to secure your place!