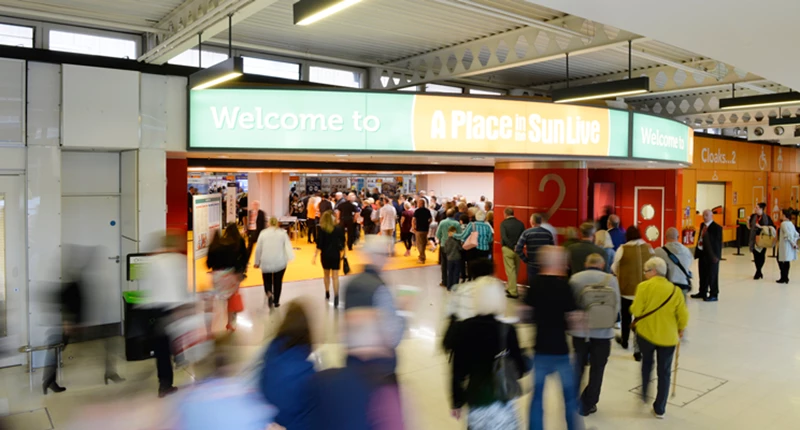 The third and final A Place in the Sun Live exhibition of 2018 will be visiting the NEC Birmingham this weekend, and it's your last chance to get your tickets.
Join us in the West Midlands for an action-packed three days of overseas property fun, information and guidance. We have over 100 exhibitors attending our show who are representing all your favourite countries to purchase abroad - including Spain, France, Portugal and Florida. We also have a brand new Meditteranean-focused seminar timetable in place covering Italy, Turkey and Cyprus.
Join us at our main Hub stage for panel discussions with overseas property specialists and also the current and formers presenters of the TV show, Jasmine Harman, Jonnie Irwin, Amanda Lamb and Laura Hamilton. They'll be on hand to provide their top tips and personally meet you at our magazine signing area.
If you're looking to appear on the TV show in the foreseeable future, then why not take a screen test with our production company at the show? Simply tell them when and where you're looking to buy, and you may well be selected for an episode soon - good luck!
You'll also be able to meet real-life buyers and find out more about their buying experiences. These talks will be taking place on the Hub on both the Saturday and Sunday, which are designed to give you added peace of mind as you enter the buying process.
Our NEC Birmingham show promises to be a great event as the last show of the year, so come along and kickstart your plans to find your dream place in the sun.
Still haven't purchased your tickets to A Place in the Sun Live? Click the link below to secure your place!