Last weekend, A Place in the Sun Live visited the capital for yet another three days of overseas property advice and of course the latest selection of properties for sale worldwide.
We welcomed over eight and a half thousand individuals through the doors at Olympia London, who were able to enjoy a jam-packed schedule of useful seminars, Q&As and interviews to help kickstart their property plans wherever they were looking to buy. 
Attendees also got the chance to meet estate agents, legal, finance and currency specialists on the ground to obtain valuable advice, as well as hear real-life stories from those who've bought abroad themselves.
Here are our top highlights from fantastic three days at A Place in the Sun Live, Europe's largest overseas property exhibition.
Queues form outside for day two (Saturday) of A Place in the Sun Live, which proved to be the busiest day of the weekend with 3,600 visitors.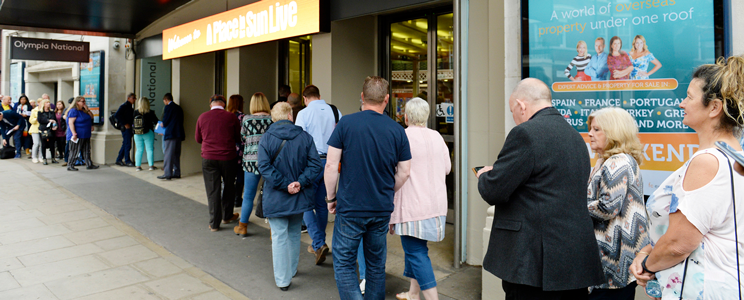 Attendees got the opportunity to meet the current and past presenters of the TV show, Jasmine Harman, Jonnie Irwin, Amanda Lamb and Laura Hamilton. Here, an avid fan poses for a picture with Jasmine during her magazine signing session.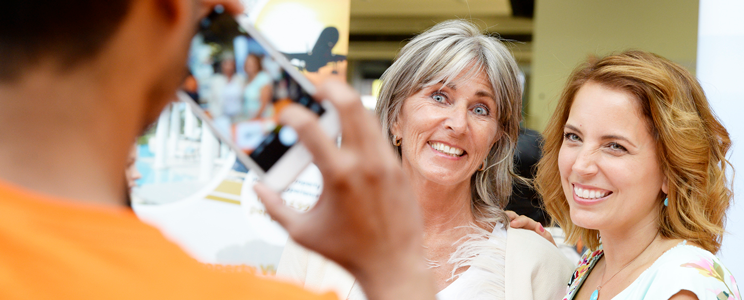 Over 140 exhibitors, including estate agents, legal, tax, currency and removals specialists, were on hand to offer their expertise to all of our visitors.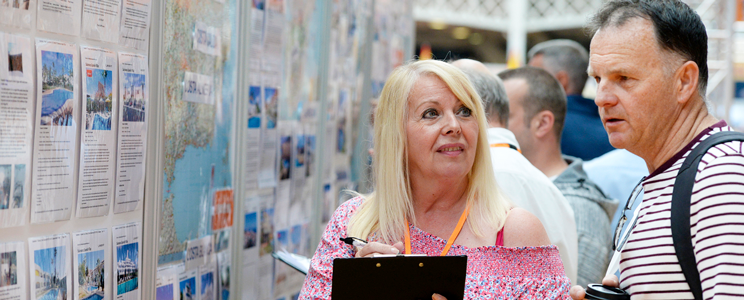 There were a number of informative seminars taking place on The Hub for individuals specifically looking to buy properties in Spain and Portugal, your top two countries! Here, an expert panel talks through what to expect during the buying process in Spain, from start to end.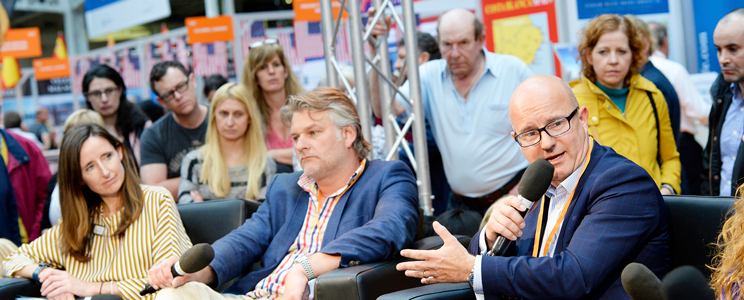 Check out our highlights reel below!
Aisles were flooded with aspiring overseas property owners looking to make the move abroad. Can you spot yourself in the crowd?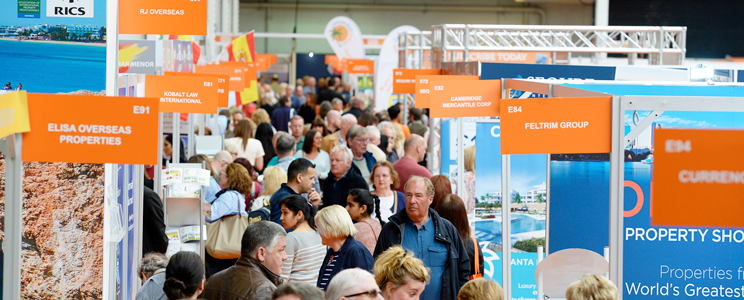 The booming French Village seminar theatre was filled with individuals looking to hop over the channel in search of their dream French property. Magnifique!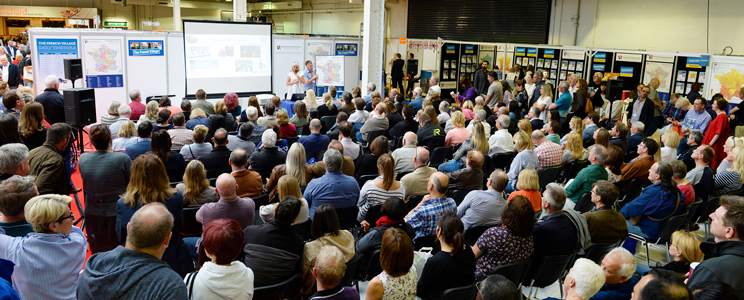 Individuals were given the opportunity to hear real-life stories on stage from real-life buyers. Jane and Roger Pangbourne bought a property on Los Cristianos, Tenerife last year, who shared their useful insights into the buying process.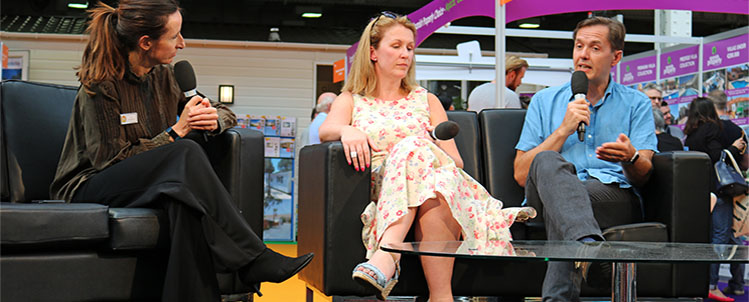 We're sad to say goodbye to our flagship A Place in the Sun Live exhibition in London for another year. However, we'll be returning to the NEC Birmingham between 21st-23rd September for more overseas property action, so stay tuned!
Want to learn more about A Place in the Sun Live? Click the link below!