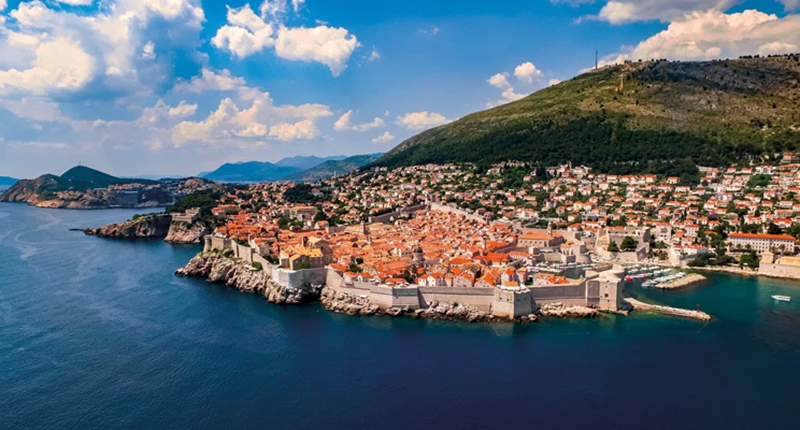 A naturally beautiful location whose tourism development was temporarily stunted by the Balkan war that took place across the 1990s, Croatia is on a roll again. Its 1,000 islands, rich history and varied coastline offer great scope for sailing trips, beach holidays, pop festivals and cultural excursions. 
A combination of factors, underlined by an increasingly fashionable tourist offering, alongside its attractiveness compared to locations affected by terrorism or security fears, has led to a rise in visitors over the past year.
Much of this has been directly down to the hugely successful HBO series, Game of Thrones that has been on/off our screens for five years now – and it's not over yet. Hundreds of tourists have headed to the fictional King's Landing to see the ancient limestone walls and palaces of Dubrovnik's medieval Old Town that featured throughout the series.
Recent projections from the Croatian Institute of Economics – provided by the tourism board – suggests tourists visiting Dubrovnik motivated by the series have earned the Dubrovnik-Neretva County €126 million between 2012 to 2015 (an increase of 244,415 tourists).
But it's not only Dubrovnik – or Game of Thrones locations – that has been gathering interest. In autumn 2017 the cast of the film Mamma Mia 2 along with a production team of 700 people, descended on the relatively off the beaten track rocky island of Vis in Dalmatia. Meryl Streep, Pierce Brosnan, Colin Firth and 600 extras have been filming the follow-up film to the £460 million grossing Mamma Mia! film of 2008.
The furthest inhabited island off the Croatian mainland - 90 minutes by ferry from Split - is quite off grid for many but Hollywood interest has already been attracting visitors – inevitably. Split-Dalmatia County, where Vis is located, witnessed a 22 % increase in overnight stays from UK visitors since January, in comparison to the same period in 2016. "Recent projections suggest the film will generate Vis a profit of around 30 million HRK (Croatian Kuna)," says Ivana Sheill of the Croatian Tourist Board. "This is the biggest filming production Croatia has ever seen."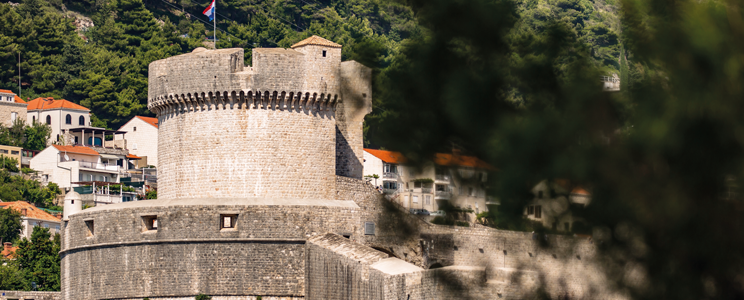 Fancy buying something there? Vis Town with its 17th-century townhouses and pine-fringed little beaches will struggle to find many new-build or modern quality properties to buy. The island – which was a used as a base by Tito and was a military facility until 1989 – has plenty of unrenovated stone homes and some grand palaces. But lack of supply means that prices are not especially low.  You can get a good-sized stone property for around €500,000 to €600,000, or a small village house for €200,000 plus through local agency, Navigator.
But have any of these bought homes in Dubrovnik? Since the global downturn Dubrovnik has been a fairly niche market, but, yes, due to GoT, interest is up this year, according to agent Savills. Jelena Cvjetkovic, Associate Director there says: "Buoyant tourism has persuaded buyers that there's an economic reason to invest rather than just an emotional one," she says. Prices are around €5,000 per m2. 
Demand is slowly increasing the availability of new luxury homes in Croatia, although some areas, such as Dubrovnik's UNESCO protected Old Town, are obviously highly protected.  The country's property market has also been slowly becoming more user-friendly for overseas buyers.
"The digitalisation of the land registry [as part of EU entry in 2013] is providing the reassurance of correct property ownership that was the biggest worry of foreign buyers before," says Tatjana Tošić, founder of the agency thenewluxuryresidences.com. "In Dalmatia, most of the interest is coming from Slovakia, Czech Republic, Hungary, Poland and lately Scandinavia."
In Zadar, in northern Dalmatia (which you may have seen featured in Jeremy Clarkson's The Grand Tour) she is selling newly furnished frontline sea apartments from €169,000 and villas from €319,000, but a one-off large four-bedroom villa for €1.8 million.
She recommends buyers use a good lawyer to check ownership papers and the contract before signing. Closing costs total around 7 percent of the sales price in Croatia.
Find a property for sale in Croatia by clicking below