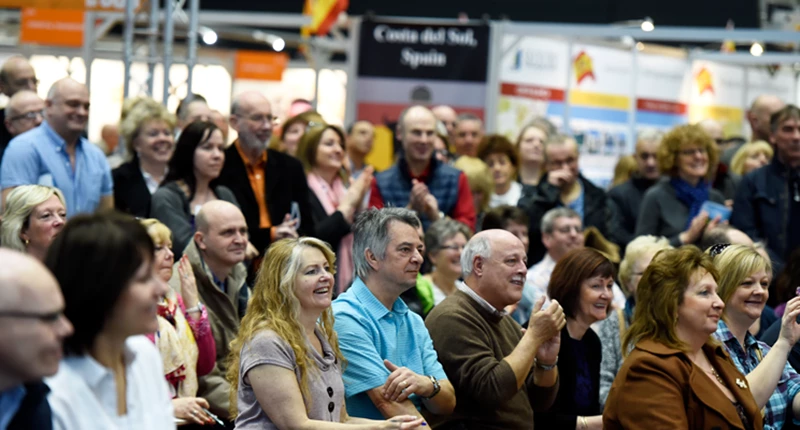 It's just over three weeks until A Place in the Sun Live visits Manchester Central where we look forward to welcoming thousands of aspiring overseas property buyers over the course of the enjoyable weekend.
As always, the exhibition will feature a host of exhibitors representing all of your favourite countries, including Spain, France, Portugal, Italy, USA, Greece and Malta, plus many more.
To help you get the most out of the show, we'll be running a range of useful talks, seminars and Q&A's to help answer any questions you may have. These will be taking place across various stages at Manchester Central during the three-day event.
If you're looking to learn the key facts about buying a property in Spain, then visit The Hub late morning/early afternoon on Friday, Saturday and Sunday for a panel discussion which will be chaired by our magazine editor, Liz Rowlinson.
If you're interested in purchasing in Portugal, then visit The Hub on Friday and Sunday where you can listen to industry experts in the Portuguese property sector. The Florida property market will also be analysed on Saturday afternoon via a separate panel session.
This will then be followed by a brand new feature of A Place in the Sun Live, 'Meet the Buyers', where we'll be speaking to a couple who recently purchased a property in Spain. We look forward to welcoming Ian and Sarah to the show!
Across the three days you can also visit our dedicated French village for a range of talks, including where to find property hotspots, how to protect yourself post Brexit and the legal aspects behind buying a French property, plus more. 
Jasmine Harman, Jonnie Irwin, Amanda Lamb and Laura Hamilton will also be making guest appearances over the weekend too. They'll be on hand to sign your complimentary magazine, pose for a photo and answer your questions, as well as providing their top tips on buying abroad on The Hub.
Click below to view our complete timetable for A Place in the Sun Live at Manchester Central.