The first instalment of A Place in the Sun Live will be taking place at Manchester Central between 16th-18th March, bringing you essential advice on purchasing an overseas property and moving abroad.
As always, attendees will be given the opportunity to speak to estate agents and other professional services in the legal, currency and tax sectors, meet the TV presenters, audition for a future TV episode and more during the three-day event.  
In addition to this, we're thrilled to be adding a brand new feature to the Manchester show, 'Meet the Buyers', where you can hear directly from those who've recently purchased a new home abroad. They'll be providing their top tips and also explaining what to avoid during the 30-minute session.
Ian and Sarah Powell (below) will be taking centre stage on The Hub on Saturday 17th March. They purchased their very own holiday home in La Cala Mijas on the Costa del Sol in April 2017, and haven't looked back since.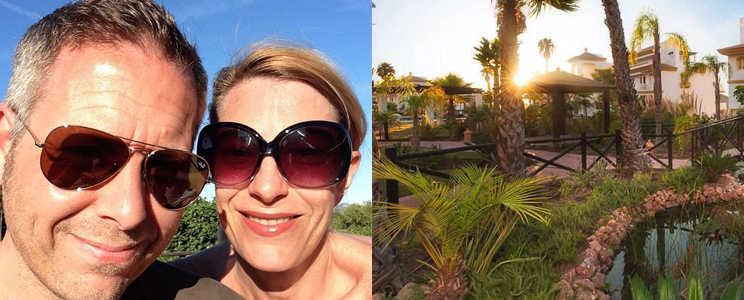 The couple used A Place in the Sun extensively during their property search and even found the property they purchased via aplaceinthesun.com.
The Q&A session will be chaired by our award-winning magazine editor Liz Rowlinson, who'll be asking the questions that matter most, covering their experience from start to finish, from the initial research phase all the way through to exchanging.
Spain continues to be the number one destination for Brits to purchase an overseas property, so come along to our Manchester exhibition and hear from a couple who have followed their dreams. 
To quote Ian and Sarah, once you know the area in Spain you want to buy, don't hesitate as it'll be the best thing you will ever do!
We look forward to welcoming them both and you to A Place in the Sun Live!