Now the dust has settled in hurricane-hit Florida, Richard Way explains why property in Orlando and the Gulf Coast has lost none of its shine...
The most powerful hurricane ever recorded over the Atlantic made landfall in Florida in September 2017, giving homeowners there a stark reminder that every so often conditions in the Sunshine State momentarily turn treacherous.
The statistics surrounding Hurricane Irma, a category 5 storm when it first hit the state's south-west corner, are alarming – wind speeds of 140-plus miles per hour, evacuation plans for more than six million and insurance claims worth over $5-billion from nearly 800,000 affected property-owners (State Office of Insurance Regulation, as of end of October 2017).
But Florida is accustomed to hurricanes – Irma is hardly the first and won't be the last - and its residents are well versed in protecting themselves and their homes. Reassuringly, the state-wide building code there, implemented in the early 2000s and constantly updated, has made a significant difference to reducing both storm damage to buildings and injuries to occupants.
"Florida has the strictest building code in the country," said Tiffany McQuaid, president of Naples realty firm McQuaid & Company. "Most damage caused by hurricane Irma was either natural debris, such as trees, or poorly secured pool cages or shingle tiles from older properties."
Ms McQuaid is helping to organise a fund-raising concert in recognition of local communities affacted by Irma. Unlike inland areas, Naples and the southwest of Florida were hit especially hard in September, due to topographical reasons."Central Orlando is never an area where we worry about hurricanes," said Zoe Attwood at Homes of America. "They will always hit the coastal areas first, leaving inland areas sheltered from any storm surge. This time, Irma did come right over our home, but by the time it reached us it was almost like  a stormy day that I remember in the UK!"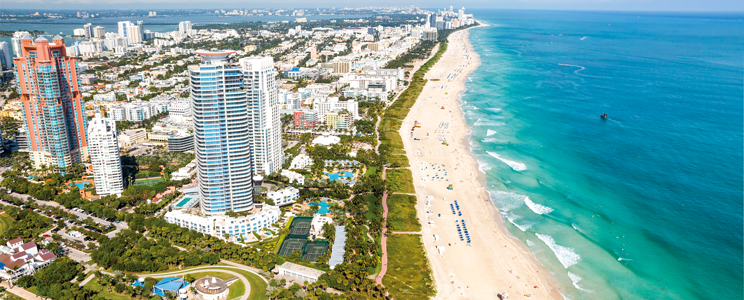 And according to Garry Walmsley at The Orlando Agency, it's no coincidence Disney World is where it is: "Walt Disney did his homework. One of the reasons he selected Orlando as the location for the Disney resort was for the weather patterns in the middle of the state, which he studied for many years prior." 
Inevitably, Irma caused a blip in sales and new listings in Florida's property market in September 2017. Now though there is no reason to delay your search for a Florida property – for peace of mind, be sure that properties you consider are built to storm-proof standards and are not in a flood zone and when you do buy, get adequate hurricane and/or flood insurance.
Orlando and central Florida
The Orlando and so-called 'Golden Triangle' areas around Disney continue to cater predominantly for UK couples and families buying a vacation home, although realtors also note interest from investors.
"Eighty-five percent of our purchases at the moment are for vacation homes for short-term rentals," said Mark Shore at Florida Horizons Real Estate. "Most of our British clients are spending between $200,000 and $250,000, and opting for a resale single-family home, usually with four or five bedrooms and pool. They like gated communities such as Cumbrian Lakes in Kissimmee, just 15 minutes from Disney. UK clients who recently bought there paid $230,000."
Other Disney communities popular for vacation properties and zoned for short-term rentals, so enabling owners to cover their running costs, including West Haven, Windsor Hills, Emerald Island, Tuscan Hills, Watersong, Bella Vida and Veranda Palms. Typical family homes there are $230,000- $300,000.
"People who want something a little lusher look outside of the tourist areas," added Ms Attwood at Homes of America. "They may spend $400,000-$600,000 for something more exotic and just for their own use, maybe for six months a year."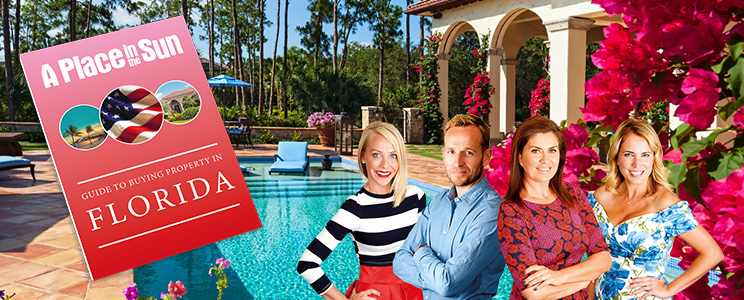 download our free guide to buying property in Florida
In terms of new developments, a noticeable trend is for vacation-style resorts with amenities that stretch beyond just a pool and clubhouse. "The key difference is the size of the resort and the level of amenities offered," said Mr Walmsley at The Orlando Agency Villas. "All are designed to attract and increase the number of guests to seven of the world's top theme parks and US's largest convention centre."
Examples could be The Retreat at ChampionsGate and The Encore Club at Reunion, both with access to championship golf courses, and where new family homes range from just under $480,000-$800,000, unfurnished.  "But first take a look at resales there," added Mr Walmsley. "I'm starting to see some great opportunities from around $380,000 that are no more than 3-4 years old and typically come furnished, which can also be amortized in any mortgage agreement." 
Another option could be Balmoral at Waters Edge in Haines City, a recently opened five-star resort set around a lake, which has townhomes as well as large detached villas available. Realtors warn investors and anyone looking to maximise rentals to be wary of homeowners association (HOA) fees – these rise in line with the size of a resort and the facilities available there, thereby eating into rental income.
Gulf Coast
Cities and resorts on Florida's white sandy Gulf coast remain popular with mature British second homeowners, including retirees, who value culture and coastal leisure activities over the bright lights of Disney. Sarasota and its adjoining islands, including famed Siesta Key, is a lively city complemented by a beach and nautical scene.
"In Sarasota, I'm seeing a steady flow of lifestyle buyers," said Pat Tan, an expat realtor at Your Global Agents. "Some do rentals when not using their property. Renters here tend to come for one to three months. This is longer than in the Orlando area, which typically means fewer turnovers, less wear and tear, and lower management charges."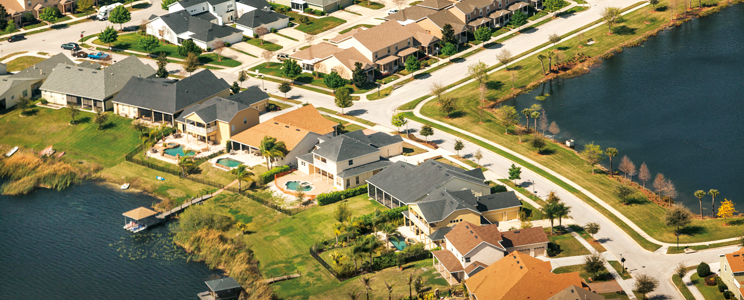 Most of Ms Tan's clients this year have bought villas, usually in communities with resort-like amenities and with price tags of $300,000-$400,000. Some retirees have opted for smaller condos, spending $150,000 to $225,000.
"Another trend we are seeing is new 'multi-generational' homes, which are villas with a separate granny annexe. These allow British buyers to keep one part of the home for themselves and put a long-term tenant in the other part of the property. These homes start at  around $360,000." 
Ms Tan, who has never been hit directly by a hurricane in 20 years of living in Sarasota, highlights the Soleil development as a particularly attractive buy right now. "Offering two and three-bed coach homes and with prices in the low $200,000s, these brand new homes are just seven minutes' drive to downtown Sarasota and 15 minutes to St Armand's Circle and Lido Key beaches. 
North of Sarasota is the popular area of St Petersburg, whilst further south in the upmarket resort of Naples, another established destination for discerning UK buyers, Brits are back looking for homes. "Only last week we had five British couples come into our office off the street," said Ms McQuaid at McQuaid & Company at the end of October. "Two were looking to buy an amenity-rich resort-style condo near the beach, while another was looking for a single-family home in a golf community. Their budgets ranged between $550,000 and $1.6million. The remaining two were looking for seasonal rental property."
Popular golf communities in Naples right now include Quail Creek, with prices from $600,000s, and the more affordable Vineyards. For condo homes, Ms McQuaid suggests the Isles of Collier, with prices starting in the mid $500,000s, or the more central Naples Square development in downtown Naples.