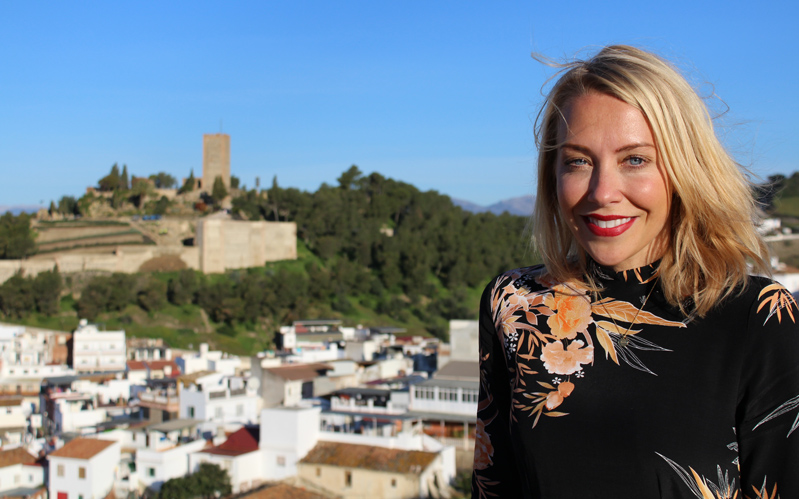 Our TV presenter Laura Hamilton has bought and done up half a dozen homes in the UK as well as an apartment in San Pedro on the Costa del Sol. Here she provides a few tips for that rental-ready makeover.
"One of the questions I nearly always get asked by property hunters when filming episodes of A Place in the Sun is "how do I find reputable tradesmen overseas if I want to update a property, modernise it or make it more appealing than other holiday rentals?". Don't be put off by buying a property abroad that needs updating, you can get some great deals and I think it's lovely being able to put your own stamp on a place, whether you decide to let it out or not.
Finding reputable tradesman, whichever country you are in is always a challenge. My suggestion is to get some recommendations from other expats.  Check out the work they have had done and make sure you are happy with the standard and quality of the finish. Do you use locals or expats? As much as you might want to use locals cultural expectations of timeframes can be different so here.
But here are my top ten tips for getting your overseas property into shape, for paying guests or friends.
1) Keep the walls bright and neutral – paint them in a colour that you can get hold of in the future again easily. Lots of holiday rental walls get marked easily by people bringing luggage in and out (or small children's hands!
2) Keep the property 'on trend' interior style-wise by using accessories – pick up an interior design magazine for ideas. For example, if the property is near to the beach, use blue and white stripe cushions and rustic accessories can give it a nautical feel.  If they are removable accessories, such as cushion covers or throws, they can be changed easily and without too much expense.
3) Make sure the property isn't too cluttered or has any valuable personal possessions. Guests will never look after your property as you would.
4) Although it's often the easy option to furnish a place with bog standard flat pack furniture, try and make your place stand out with something a bit different. There are some amazing places in France (brocantes) and Spain to pick up inexpensive rustic furniture that can really make a place feel special
5) Don't put the standard 'high street' purchased images on the walls – take some beautiful photographs of the area.
6) Make sure the property is well equipped particularly the kitchen. If someone wants to self-cater their entire stay they will want it to feel like a home from home
7) Get some professional photos taken of your property, not just holiday snaps you have taken yourself with your phone.
8) Consider building a website where visitors can find out information about both the property and the area. These days building a simple website is inexpensive and pretty easy when you use a template.
9) Provide WIFI and a folder guide in the property with recommendations for restaurants to dine in and places to visit.
10) Offer a welcome pack for guests – some bottles of water in the fridge, a few toilet rolls, dishwashing tablets (if there is a dishwasher), dishcloths etc. These items don't cost much. If you factor the price of these in the rental price for the week and provide them for your guests they will be hugely appreciated. Or go that extra mile by leaving a bottle of local wine."