Our Caribbean expert Cathy Hawker is well placed to put our two favourite islands head to head as second-home locations.
The Caribbean makes a top-tier holiday home for sun-seeking buyers looking for refreshing blue seas lapping white sands, the languid shade of palm trees and a backbeat of reggae rhythm. The region has a laid-back, captivating charm for holidaymakers too. Visitor numbers have risen for each of the past seven years, according to the Caribbean Tourism Organisation, with a 4.1 percent increase in UK arrivals in the past year alone. 
With about 7,000 islands divided between 28 countries, choosing a specific location in the Caribbean can be challenging, but two that stand out for British buyers are Barbados and Antigua. Both have close historic connections to the UK, both are Commonwealth members with Queen Elizabeth as their monarch and both are a direct eight or nine-hour flight from the UK. Barbados is marginally larger, 21 by 14 miles at its widest against Antigua's 14 by 11 miles with more than double the population (285,000 compared with 92,000).
The Caribbean's tropical climate provides year-round warmth but is particularly alluring from October to April when humidity falls and sea breezes act as natural air conditioning. For Britons facing up to dark evenings and plummeting temperatures, the winter sun appeal is obvious. But which island would be your Caribbean dream?
Access
British Airways, Virgin Atlantic, Thomson Airways and Thomas Cook are the main UK carriers to both islands. British Airways flies to Bridgetown Barbados 12 times a week from London Gatwick and Virgin Atlantic goes daily from Gatwick and weekly from Manchester. Virgin recently announced a twice-weekly service from London Heathrow operating from December until February.
Thomson operates seasonal flights to Barbados from regional airports including Birmingham, Cardiff and Newcastle while Thomas Cook operates year-round from Heathrow, Birmingham and Manchester and seasonally from Bristol, Edinburgh, Exeter, Glasgow and Inverness.
Antigua has fewer flights. BA flies six times a week and Virgin Atlantic up to four times, both from London Gatwick, with seasonal Thomas Cook flights from Aberdeen, Bristol, Heathrow, Birmingham and Manchester.
Antigua is the main transit point to islands throughout the eastern Caribbean for arrivals from Europe and North America. In 2015 the island unveiled a $98 million terminal at V.C. Bird Airport, allowing them to claim the most modern facility in the Caribbean.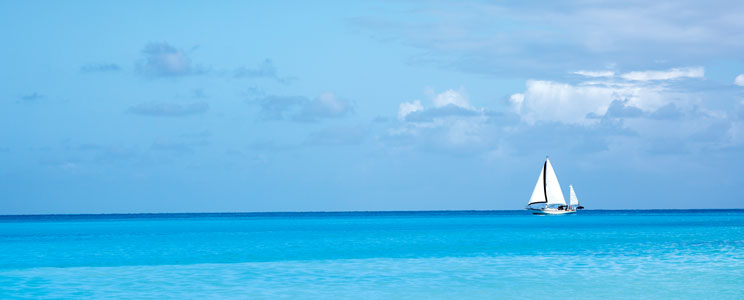 History
Antigua was named by Christopher Columbus in 1493, colonised by the English in 1632 and gained independence in 1981. In between, it was a centre of sugar production and home to the British Royal Navy Caribbean fleet, overseen by Admiral Nelson, whose time there is commemorated in the elegant Georgian buildings at Nelson's Dockyard.
Barbados, the easternmost island in the Caribbean, was given its name – Los Barbados meaning "the bearded ones" after the prevalent fig trees – from Portuguese explorers en route to Brazil. British sailors claimed the island in 1625, rapidly introducing sugar cane fields. Full independence came in 1966.
As a result of this history, both islands have English as their official language, drive on the left and are parliamentary democracies under the British crown.
Buyer hotspots
"The best place to buy in Barbados at present is the famous west coast," comments Kieran Kelly of the agent Caribbean Dreams Ltd. "Since 2007 property prices have reduced by 20 to 30 percent, making this  a good time to buy." The west coast is known as the "platinum coast" for its sought-after properties and five-star hotels, but within ten minutes' walk of the coast, prices fall dramatically.
Antigua has affordable homes spread around the island. The north coast close to the capital St John's and the airport is the most developed and the east coast on the rougher Atlantic sea is the least developed. Jolly Harbour, a west coast marina and residential resort, is having a facelift with larger new villas being built. Older properties there remain good value and are popular for the easy proximity to a large supermarket, sports facilities and exceptional beaches.
Who buys there?
As well as keen golfers, Barbados appeals to sociable British buyers who appreciate the community and security of living on one of the safest Caribbean islands. Celebrity residents include Lord Lloyd-Webber, the Dragons' Den entrepreneur Peter Jones and the footballer Wayne Rooney, with the former Top Gear presenter Jeremy Clarkson and the Formula 1 driver Lewis Hamilton regular visitors.
Antigua is less high-profile but can claim a greater mix of nationalities, with American and Italian buyers joining Britons there.
Past and present regulars include Eric Clapton, the footballer Andriy Shevchenko, the novelist Ken Follett and the Italian media tycoon Silvio Berlusconi. It is also a hit with sailors of all standards and couples and families who enjoy a laid-back, easygoing lifestyle based around wonderful beaches.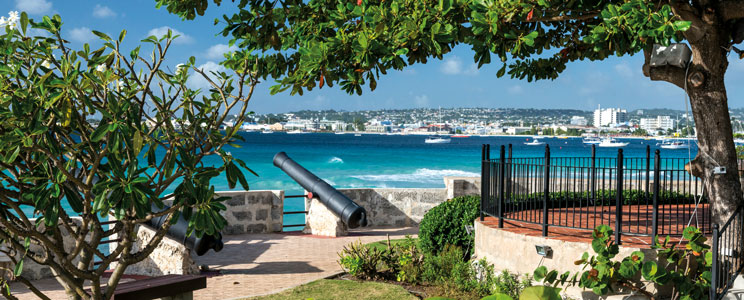 Taxes and benefits
Barbados and Antigua both have a legal process based on UK law but there are some significant differences between the two islands. 
Barbados has the lowest buying costs in the Caribbean with no requirement for a landowner's licence and only 1 percent – 1.5 percent lawyers' fees to pay. Non-nationals face no restrictions on owning property and no capital gains or inheritance tax.
In Antigua, non-nationals must apply for a non-citizen landholder's licence from the government. This is normally straightforward but can take four to six months and costs 5 percent of the purchase price. Additional purchasing costs include transfer fees of 2.5 percent and lawyers' fees of 1.5 percent. Antigua has no capital gains, inheritance or personal income taxes. 
Antigua introduced the Citizenship by Investment Programme (CIP) in 2013, offering a "golden visa" package to anyone spending a minimum of $400,000  on a property on approved resorts. Benefits include residency and visa-free travel to more than 130 countries. 
Affordability rating
On both islands, beachfront homes come with steep premiums but the range of prices even within small areas is striking. "Homes close to prime west coast beaches cost from $200,000 to $10 million," says Kelly of Chesterton Barbados. "On the coast itself, beachfront apartments go from $500,000 to a palatial ten-bedroom mansion at Cove Spring for $40 million."
On Antigua, the price range is similar, with multimillion-dollar homes at  Jumby Bay and off-plan at Pearns Point. "Although Antigua aims to attract higher-end clientele there are still significant opportunities at lower price points," says Nadia Malla of Luxury Locations "In Jolly Harbour, two bedrooms on the water, three minutes' walk from the beach with a 40ft dock for under £200,000 represents great value for money."
Best reasons to go?
Both islands offer a classic Caribbean backdrop of calm seas and sunshine but subtle differences will appeal to different audiences. Antigua is famous for its 365 beaches, one for each day of the year. It is also an undisputed centre of world sailing, hosting an annual sailing week, now in its 50th year, and is equally popular with weekend sailors messing about in the shallows.
Barbados's appeal includes more than 60 beaches and a gold-plated sporting reputation. The island is a golf hotspot with seven quality courses including the illustrious Sandy Lane, several polo pitches, an international cricket stadium and a racecourse. 
Barbados also offers varied cultural opportunities. A highlight is holders season, an international performing arts festival held over a fortnight in March. There is designer shopping at Limegrove in Holetown and a wide selection of restaurants from rum bars to five-star dining.
Search for properties for sale in Barbados and Antigua below
search for a property in Barbados