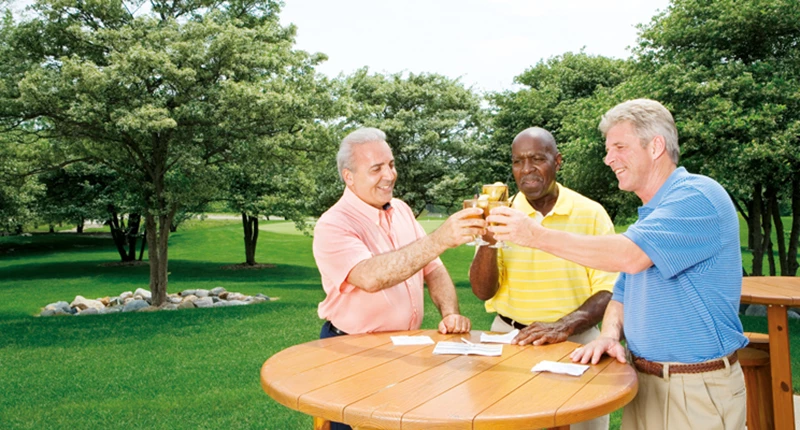 Our regular commentator on the expat world, Nigel Lewis, looks at how British expats can make friends abroad once purchasing an overseas property.
Let's for a moment forget the glossy brochures for an overseas property with their promises of infinity pools, al fresco dining and balmy weather. What really makes for a happy move overseas is whether you can find a new group of friends in your newly-adopted home with whom they to enjoy a decent social life.
The subject has only been researched once to my knowledge, by a company that helps Brits move overseas. It said that a quarter of those who ended up coming back to the UK said a lack of friends had been the main reason. So how do you make a success of it? I've been talking to some happily ensconced expats to see how they managed it.
Alison Turnbull, who has lived in three different Middle East countries since the early noughties with her husband and children, recounted her first days there. She says it soon dawned on her that the British stiff upper lip wasn't going to cut it. She had just arrived and realised she was going to have to work much harder on making connections than she did back in the UK.
In oven-hot countries like Dubai and Qatar, it's harder to wander around and make friends because most people drive everywhere. But Alison says the upside is that, if you do put the eff ort in, you'll get it paid back in spades – which she did when her husband got involved in the local rugby club. Alison says she just forced herself to walk up to complete strangers and press the flesh. 
Her experience was that expat communities across the world are much tighter than back home, but not as closed. Existing expats know what it's like to be cut adrift in a host country – so they're ready to be friendly. Tony Moore, who retired to Javea on the Costa Blanca more than 20 years ago with his wife Sue, says they found the local golf club was their saviour. 
Even if you don't play golf it's worth taking it up just for the social scene, he says. Tony's local club has parties, talks, drinks evenings and charity events to which the local community turns up to, both Spanish and English. And prices for golf club membership have plummeted recently since the recession, so where once even modest clubs like Tony's would charge thousands of euros of year and a hefty joining fee, it's now a much more affordable way to buy into a ready-made social circle.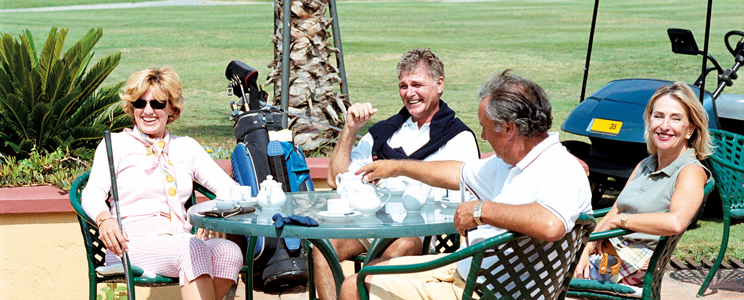 Tony, who is in his early eighties, says the connections they made at his club proved invaluable when he became ill – friends would pop round to see how he was and even bring round food to give Sue a rest from cooking.
Alison McClintock, who lived in Germany for several years with her husband Tim, quickly realised that if you want to meet the locals rather than expats, it's best to find out how the native social scene works. For example, she found that Germans have a layered approach to who they count as friends. First, invites tend to be for a lunchtime drink or a very late drink at around 11 pm – not an early evening drink as in the UK. 
And talking of Germans, it's often a good idea to find out as much about an area before you buy there. George Sanderson, who has lived on Mallorca for seven years, says he soon realised when he was house hunting that the island is split into zones where different nationalities live.
George says he nearly bought a villa in the German-dominated zone down the coast from Palma in a resort called El Arenal, something he didn't realise until he went for a beer in a café nearby and saw it only showed German football.
He thought Germans might make good friends, of course, but says he didn't want to take the risk with the potential language and cultural barriers – and wanted the best chance of making friends once he and his wife arrived. And that's the trick.
Download our free guides to buying and living abroad, including Spain, France, Portugal and Italy