If you're looking to purchase a Florida property, be aware that there a number of factors to consider throughout the buying process. With our handy nine-point guide below, you can learn more about these as you seek your dream move across the Atlantic.
The MLS
Unlike in the UK, the USA employs a system where all real estate professionals have access to all properties on the open market. It's called the MLS (Multiple Listing Service). So as a property-hunter, you just need to work with one realtor who can show you every property available that might be suitable for you.

Realtor
The difference between a real estate agent or associate and a realtor is that the realtor is a member of NAR (National Association of Realtors). Realtors go through additional training and can take specialized courses in all areas of real estate. Realtors also promise to work with a higher standard of ethics and are the only real estate professionals that have access to the MLS.

Tax
Property tax for foreign nationals is exactly the same as property tax for US residents. Property tax in Florida is based on property value as assessed by the county. You can look up a property tax amount yourself by visiting the County Tax Appraisers office and looking at tax records.

Homeowners' Association (HOA)
Every community has a homeowners' association. Typically, the HOA is a group of property-owners within the community who are responsible for setting rules to ensure the community and its owners adhere to the standards laid in the community's covenants (no one wants the house next door to be painted bright pink). The HOA also sets the annual budget for communal maintenance costs, covering things such as landscaped areas, the swimming pool(s), clubhouse, security. Every homeowner must pay their share of HOA fees.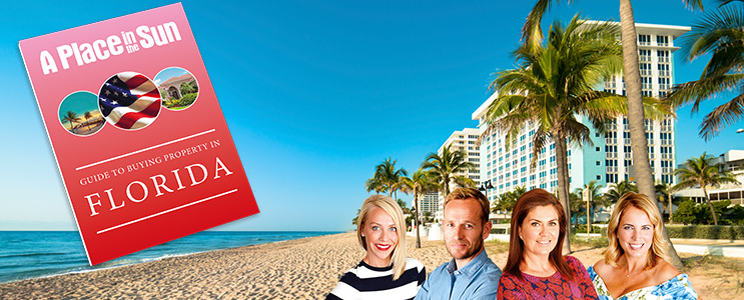 download our free guide to buying a property in Florida

Short Term Rental zones (STR)
To be able to rent out a property for a period of fewer than seven months, the area must be zoned by the county for short-term rentals. Only a portion of the four counties in the Disney area is zoned for STR. Individual communities must also approve STR in the HOA covenants. When viewing a property, check it is zoned for STR, by both the county and the HOA.

Short Sale
A short sale is a stage a property can be in prior to foreclosure. The owner of the property attempts to elicit an offer for the property so they can take it to the bank in the hope that they can negotiate a settlement - hence the reason short sales are priced lower than foreclosures. The short sale process can take six months to years and may be successful less than 50 per cent of the time. Short sales are best suited to investors with a lot of time and patience!

ITIN
As a homeowner, you'll need to register with the IRS and arrange your Individual Taxpayer Identification Number (ITIN), not least because Uncle Sam will want taxes paid on rentals (which is generally collected from the guest)! Getting your ITIN is much easier to do while you are in the USA.

Representation
Most residential real estate transactions are conducted using a 'buyer's agent' and a 'seller's agent' (also known as 'listing agent'). Each has the best interest of their client during the buying process. As the buyer, you may not be represented adequately in the negotiation and purchase phase if you do not utilize the services of a buyer's agent.

$0 Commission
In Florida, sales commissions are paid by the seller. This means buyers benefit from the knowledge, experience and negotiating skills of their agent for free. That's what we'd call exceptional value!