Graham Downie from French estate agent Leggett Immobilier provides some wides words on the property market in the Dordogne, and what to expect when purchasing a property in the French region.
Offering an unrivaled mixture of outstanding beauty, temperature climate, and bargain French properties, the Dordogne has always held a special place in our hearts and it's, in fact, the birthplace of Leggett Immobilier.
Nestled in south west France the department is named after the River Dordogne which meanders across the stunning landscape. Littered along its bank you'll find some of the most attractive towns and villages in France, including Eymet and Montignac.
This is an area with a proud and fascinating history, and you'll find the locals frequently referring to their local area as Perigord. This gets even more confusing when you realise that there are four different Perigords, each with different foods, cultures, traditions, and specialties. Some helpful guidance below:
Perigord Vert - the most northerly centered around Nontron
Perigord Noir - the most easterly and centered around Sarlat
Perigord Pourpre - the most westerly and centered around Bergerac
Perigord Blanc - in the middle and centered around Perigueux
This does mean that markets in the Dordogne are among the most interesting and varied in France.
Types of properties available
The Dordogne has some of the best value property in the country - the average price of a house here is well under 100,000 euros.  Of course, you pay a premium to be in a "signature" village like Brantome or Sarlat or an established town like Bergerac.
If renovation is your thing, then you'll find plenty of barns to spruce up for a few thousand euros, and there are plenty of lovely small properties ready to move into from around 40,000 euros upwards. 100,000 euros will buy you a three-bedroom town house and if your budget stretches to 350,000 then you will find some stunning family homes with pool, land, and views stretching over the truly gorgeous landscape.
The Dordogne also has its fair share of Chateaux and country estates. 15m euros will buy you a thousand years of French heritage (along with a pretty cool chateau and 500 hectares) whilst a more modest million euros gives you access to a choice of fine country estates suitable to grace any edition of Country Life magazine.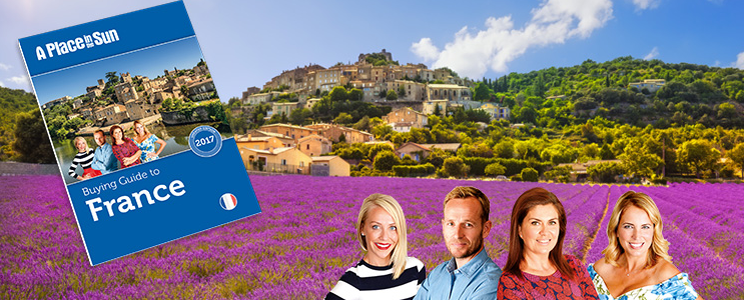 Download our free guide to buying a property in France
Expat population
The Dordogne is famous for attracting buyers from the UK, Holland, and Belgium - you may well have seen some of the programmes about "Dordogneshire".  This is absolutely true and for very good reasons (bargain prices, attractive countryside, bags of sunshine).  However, it's a huge department spanning over 9,000 km2 and it is easy to escape the hustle and bustle of the more touristy areas.  Indeed, much of the department is incredibly rural and for those seeking peace & quiet it is easy to buy something in an area totally unspoiled and with only locals (both human and animal) for company.
What to do
Eating and drinking come top of most lists.  Colourful markets, bustling restaurants, and aperitifs in the setting sun never fail to please.
Beyond this then many activities are connected to the river itself - canoeing, swimming, boating or just lazing on one of the many river beaches.  There are plenty of golf courses and cycle trails to choose from too if you're feeling energetic and many balloon flights that help take in the majesty of the countryside.  
For those interested in history then you'll find many of the towns and villages fascinating - the caves at Lascaux host paintings that are over 17,000 years old and are a UNESCO world heritage site.  The strategic location of the Dordogne means that it boasts many fine Bastide towns so you're never far from somewhere with historic ramparts to walk, a stunning church to visit or cobbled streets to stroll.
State of the market
The French market is on the up with an increase of 7.7% in overall sales last year - that's a very healthy 867,000 transactions.  The Dordogne property market is no different and after being in the doldrums since the crise financiere started in 2008 it's now on the move. Aquitaine accounts for around 7% of all sales to international buyers with the Dordogne accounting for a healthy chunk of these.  We estimate that prices will rise by 2-3% over the coming year.
Moving to the Dordogne
An eclectic mix of accents in the popular areas and peace & quiet in the more rural parts is what you'll find when buying a property in the Dordogne. Freshly produced food, colorful markets, and restaurants are also accessible to all. You'll need to book a table in the summer, but you can expect to get your favourite table in winter.
The much-photographed abbey in Brantome was built in 769 by Charlemagne....explore further and you'll find that behind it, built into the rock face, is the troglodyte section which are the remains of the original abbey.  Visit in summer and take a night-time visit to find the real definition of the word "atmospheric".
The Dordogne also brings brilliant value for money, and it's not just about expat Brits messing about on the river and playing lawn bowls.  The Dordogne truly has something to offer everyone.