It's been 13 years, 1,000 properties and 300 episodes since our very own Jasmine Harman made her first appearance on A Place in the Sun. Throughout that time, she has helped hundreds of individuals pursue their dreams to purchase their perfect overseas property.
Since making her debut on A Place in the Sun – Home or Away with Jonnie Irwin back in 2004, Jasmine has visited an array of countries worldwide and offered constructive advice and guidance to all of our TV participants, as well as thousands of individuals watching from the comfort of their own homes.
300 episodes in, what's been Jasmine's most memorable moment?
Since filming her 300th episode in the Lake District, we caught up with Jasmine and asked her what her most memorable moment has been since joining the A Place in the Sun family. She replied:
"In 2008, we were coming to the end of a very long run of A Place in the Sun - Home or Away and we were out in the USA, filming the last few episodes. We were meant to be flying from Las Vegas to Miami but at the airport, Jon (my then boyfriend and cameraman) surprised me with a weekend in New York for my birthday.  We arrived in New York and the following morning, on my birthday we went to explore the city.  We ended up in Central Park by the ice rink, but because the weather was wet, it was closed.
Jon was absolutely devastated, and I remember thinking to myself "I didn't realise he liked ice skating so much!" it was only a short while later that he confessed he had been planning to propose on the ice! Well, what a surprise and of course I said yes and then we went shopping for an engagement ring. Now after 13 years together, 8 years of wedded bliss and two wonderful children it is still one of my most treasured memories".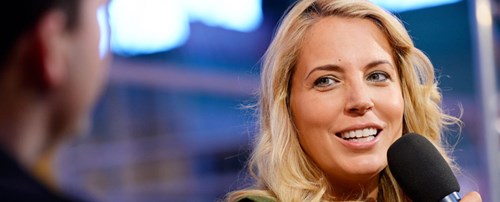 Thank you for everything Jasmine, here's to the next 300 episodes...
Fancy meeting Jasmine?
Jasmine, along with Amanda, Jonnie and Laura will be making guest appearances at our upcoming A Place in the Sun Live exhibitions at the NEC Birmingham on 22-24 September and the SEC Glasgow on 28-29 October. You'll get the opportunity to ask your property related questions to our TV stars, take part in a screen test and also have your A Place in the Sun magazine signed. All you have to do is click the below link to secure your tickets.