Alessandro Clemente from Rent To Buy Houses in Italy discusses how UK buyers can purchase their dream home in Italy without needing to secure a hard-to-come-by mortgage.
A common issue being faced by UK nationals wishing to buy a property in Italy is that local banks don't lend money to non-residents. Subsequently, this is making it virtually impossible for potential homeowners to secure an Italian mortgage and leading many needing to either pay in cash or seek alternative financial schemes in order to purchase their dream home abroad.
However, potential homeowners will be thrilled to hear that a new property buying scheme has been launched in Italy in the form of vendor finance. This is where the vendor accepts to sell his or her property through a monthly plan, which therefore discards the need for buyers to seek a hard-to-come-by bank loan or raise the full amount.
This agreement, otherwise known a rent-to-buy programme, presents many benefits to those wishing to buy in Italy if they aren't eligible for an Italian mortgage. It can offer greater flexibility to both vendors and buyers depending on their personal circumstances, and has been fully integrated into the Italian legal system and deemed a secure method to purchasing an Italian property.
How does it work?
The typical rent-to-buy agreement is a contract which includes both the sale purchase and lease agreement in a single deed. The purchaser buys the property in monthly instalments of which a significant amount is contributed towards the sale price and a marginal percentage as rent. The specific proportions of these two elements can be negotiated by both parties accordingly.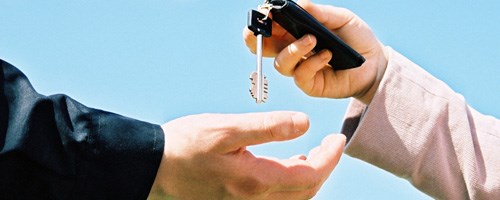 Payments will then conclude at the end of the pre-agreed contract and then result in the property officially exchanging hands. However, the purchaser has the right to end the contract by paying the wholesale price in one lump sum. If this is facilitated, then he or she from that moment will no longer have the pay the monthly rent for the use of the property. The vendor will also benefit by selling their property faster whilst recouping a larger amount via rent payments.
For consumer peace of mind, the title deed is filed by an Italian notary chosen by the buyer which ensures the strongest legal protection for both parties during the process. This deed will be filed for 10 years; however, the duration of the contract can be shorter.
What are the benefits?
Using a rent-to-buy scheme brings an array of benefits to buyers as they have the opportunity to extend their initial budget, which could mean potentially purchasing a larger or higher quality property.
Other benefits also include:
Payment of a reasonable down payment as a deposit
Saving on mortgage tax (2% of the lent amount)
Saving on the mortgage passive interest rate
Limited documentation (only a Passport/ID and an Italian Tax number is required)
Buyers opting in for the scheme also get immediate use of the property too, without needing to wait months on end to move in whilst formalities are being negotiated. He or she will also have the opportunity to sub-let the property too for a short, medium or long term too, and potentially earn money on the property resale if they decide to hand over the contract before it's concluded.
Leveraging the rent-to-buy scheme is also allowing individuals to enter the Italian market at a time where property prices are at their lowest since the early 1970's. So whether you're looking to purchase in Tuscany, Abruzzo or anywhere else in Italy, now is the time to do so.
Click here to browse through properties in Italy
For more information on rent-to-buy financial packages in Italy, visit renttobuyhousesinitaly.com