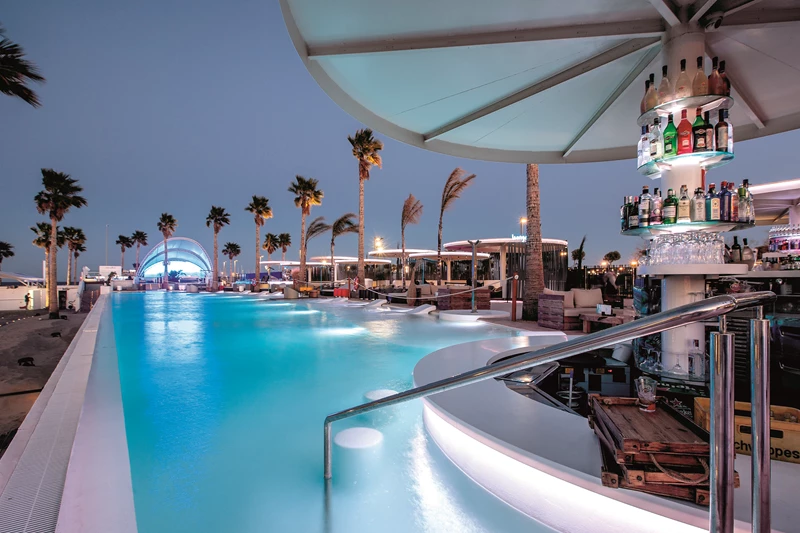 A sunny future for the city of Valencia.  It shares many of the advantages of Barcelona but comes with better weather and cheaper properties, reports Richard Way after a recent tour.
With year-round sun, four miles of town beaches and beautiful architecture, the city of Valencia has much to offer. Add in the fabulous Mediterranean lifestyle, cultural offerings such as the Museum of Fine Arts and great cuisine (it's the birthplace of paella) and a beautiful old town and it begins to sound a bit like Barcelona. It's also got an historic old properties ripe to renovate, a trendy beachfront area and suburban communities, in fact Valencia has a neighbourhood to suit all types of house-hunter and right now its competitive property prices give it the edge over such more prominent – and expensive - Spanish cities. International interest in Spain's third largest city, capital of the Valencian Community on the country's east coast, is accelerating with estate agents there reporting significant hikes in demand in 2016. Prices are expected to rise between three and five per cent this year. Driving Valencia's foreign market are Britons and Europeans who prefer an authentic Spanish city lifestyle to a resort-based expat existence on the Costas.
 At the same time, satellite villages with metro and train connections are proving increasingly popular with Britons, often relocating young families, seeking a suburban location with easy access into the centre of Valencia. "The city offers a fantastic quality of life, with cultural and leisure attractions to rival the likes of Barcelona but without the hefty price tag on property and day-to-day living," said Raj Kumar Sirwani at agent Home Espana. "Here, you'll find Europe's largest urban park, called Turia Gardens and occupying the old riverbed, as well as one of Spain's largest and best preserved old towns, which includes a UNESCO site. "We host Spain's largest festival, Las Fallas, recently granted UNESCO heritage status, and we're also home to Europe's largest aquarium, part of the landmark City of Arts and Sciences complex. And being a smallish city with a metro means everything is very accessible." Even the city's airport, served by EasyJet, Ryanair and British Airways from the UK, is just 15 minutes by car, or 20 minutes by metro, from the centre, adding to Valencia's appeal as a long weekend or commutable destination.
Alternatively, Alicante airport is less than two hours away. With one of the most important seaports in the Mediterranean an international airport and high speed trains, Valencia is one of the main gateways in Europe. But Valencia is not just for lifestyle buyers. Savvy investors are cashing in too, snapping up apartments in the city's central districts that are lettable to both holidaymakers and residential tenants. "The tourist rental market is very strong in Valencia as in other Spanish cities," said Juan Luis Herrero, partner at agent Lucas Fox Valencia. "Valencia is a city that can be explored in four or five days and a lot of people rent apartments for a few days and see the city. There are many investors who buy properties to rent them out for this purpose." Another agent, Engel & Volkers, reports that city centre clients are looking for stately homes with high ceilings, penthouses and apartments with a terrace where they can enjoy the Mediterranean climate. The main attraction of this area, claimed by both national and international clients, is the quality of life and variety of entertainment options. In the metropolitan belt of the city there are many houses with swimming pools that are well connected for transport into the centre and beyond – in this area, the majority of buyers are Spanish. In general Spanish buyers account for 65 per cent of sales and rentals in the Valencia area, compared to 35 per cent of foreigner.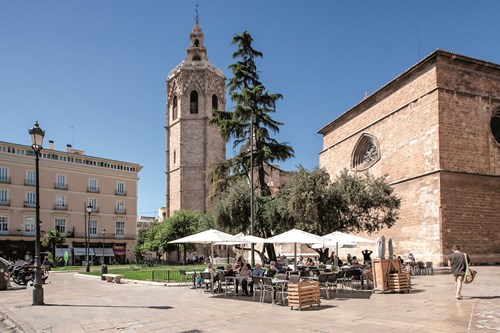 A buzzword in Valencian property circles for some time, Ruzafa (also Russafa) is the city's trendiest neighbourhood. Along with the equally desirable Pla del Remei barrio, it forms part of the central Eixample district, which started to become popular five years ago. "Ruzafa has great Modernista architecture and is lively, with lots of bars and restaurants," said Raj Kumar Sirwani, himself a Ruzafa resident. "It's within walking distance of everything, including Turia Gardens [one of Spain's largest parks] and the historic old town, Barrio del Carmen. Both foreign and Spanish people are buying there. Typical purchases are apartments in old buildings with grand façades, either ready to occupy or in need of restoring. Two-bedroom properties, typically circa 80 square metres, in need of a complete refurb start from around €100,000, while restored ones are from circa €180,000, or €150,000 if there is no lift." By contrast, in neighbouring Pla de Remei, the average restored property is 180 square metres and prices closer to €450,000, according to Juan Luis Herrero at Lucas Fox. As the beating heart of historic Valencia, Barrio del Carmen with its winding streets, pretty squares and ancient monuments also attracts foreign interest, as does the neighbouring district of La Zaidia (also Saidia). "We can still find flats from €45,000 or €50,000 which need renovating in good areas like La Zaidia," said Alex Kova at Lider Today. "Foreign customers buy these homes to renovate and rent out, obtaining a 6-8 per cent return on their investment."
Moving to the city's beachfront, El Cabanyal just north of the port is emerging as a new hot spot. "It's the old fisherman's quarter, so a bit tired but charming and with a great beach which links with the city's main Malvarrosa beach," noted Raj Kumar Sirwani. "We're seeing the same thing happening there as happened in Ruzafa – interest is growing and it's become a bit of favourite with foreigners restoring old properties." Further north along the seafront is the quieter Patacona beach, home to more modern residential complexes where apartments start from around €200,000. "British people opt more for the beach areas," confirmed Juan Luis Herrero. "One English couple recently bought a 140-square-metre penthouse in Patacona. Second line from the beach, with three bedrooms and a sea view terrace of 20 square metres, the price was €320,000. Another English couple bought a two-bed beachfront apartment in a complex with pools and padel tennis courts for €355,000."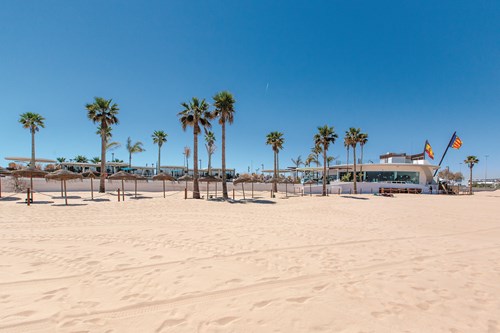 Elsewhere, Conor Wilde, owner at Found Valencia Property agency, has noticed growing demand in the Palacio de Congresos area on the edge of the city: "It's become very popular for the commuting client from the UK as it's modern and bright, close to the airport and the metro offers a frequent service into the centre. Typical two-bedroom apartments are €315,000 but can be cheaper." Follow the Pista de Ademuz (CV-35) road northwest out of Valencia city and you enter the Camp de Turia area, which has grown especially popular with relocating Britons. Crucially, the small towns here are served by Valencia's metro. "L'Eliana, a 20-minute ride on metro line 2 to the centre of Valencia, is one of the most popular villages there," said Kumar Sirwani. "It's still very Spanish but becoming popular with expats, especially young families, who want villas as opposed to apartments within easy reach of city life. As well as all types of amenities, there are international schools in the area. "Traditional villas in L'Eliana, perhaps in need of some updating, on plots of 1,000-1,500 square metres are available from around €220,000 but more modern properties start at around €350,000."
Conor Wilde at Found Valencia Property agency added: "British buyers in L'Eliana are getting younger and I believe this is thanks to the internet. People can work from home now so we are seeing buyers setting up roots there." After L'Eliana is La Pobla de Vallbona, also popular with expats, and then Lliria, which is the end of the metro line and off ers a more rustic lifestyle. Villas in Lliria can be as cheap as €100,000-€150,000, and still be just 30 minutes from the city centre by metro. Elsewhere, Conor Wilde is seeing rising British interest in the San Cristobal urbanisation near Alberic, a town with a metro link to Valencia 40 kilometres north on the A-7 road. "There are 650 homes in this gated urbanisation, which off ers very large plots of urban land and has beautiful views thanks to its elevation," he said. "Water and council tax are very economical there in comparison to areas closer to the city. Four-bedroom, three-bathroom villas on 2,500-squaremetre plots, priced €240,000-€350,000 are popular with UK buyers." Just further along the A-7 autopista, is Xativa, a wonderful little river town an hour south of Valencia city, where a property featured on page 112 is located. For affordable beach property within striking distance of Valencia, the villages of Pucol and El Puig de Santa Maria, both just a 15-minute train or car journey to the city centre, are attractive options. Historically, these are orange farming villages a kilometre or two inland, but they also have their own beaches. "Traditionally local Spaniards had second homes there, but their proximity to Valencia city is making them attractive as residential areas," said Kumar Sirwani at Home Espana. "They're very quiet in winter but property is much cheaper than Valencia city and they have all the amenities."