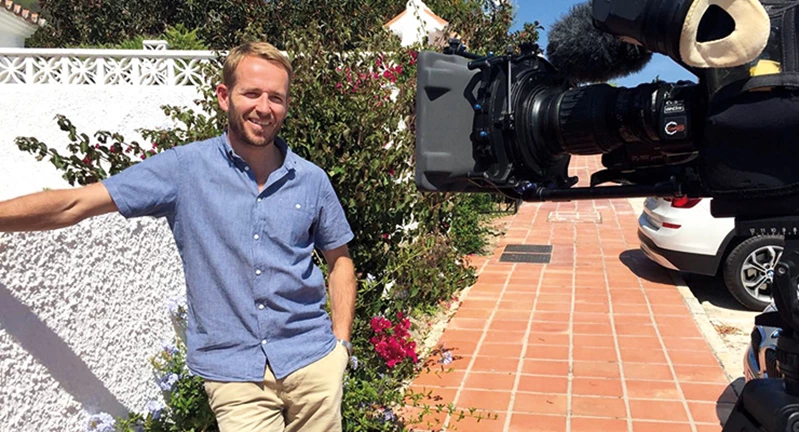 Following an excellent turnout at A Place in the Sun's first show in Glasgow, where the strong attendance surprised even some of the exhibitors, the desire for overseas property shows no abatement.
I was personally buoyed to hear so many potential buyers discussing different countries as options – it is always promising for a multi-dimensional market. Not everyone wants Spain or France (although a lot of you do!). The big question however, on everyone's lips was about Brexit - "What happens now?" "How does Brexit affect us if we buy abroad?", "Can we afford to buy now the pound has weakened?" and so on.
The truth is that nobody knows what the UK and European economic landscape will look like if/when we invoke Article 50. But that's the point - we know exactly what it looks like right now. Until then, all of the lawyers and tax specialists can advise purchasers on the rules and regulations based on years of experience of their working environment.
In immigration terms, the perceived understanding amongst a number of international lawyers is that those that have already moved to their chosen destination by the time Article 50 is served should enjoy the same European rights as laid out in the current EU citizenship laws.
Whilst this is far from concrete, imagine if the US offered a similar amnesty on its immigration policy? Many people would jump at the chance of moving to the US in that short window of time. Actually, at the time of writing this, the next President of the USA has just been elected (I'm not going to type his name just in case its a dream) so let's just say an amnesty if unlikely now, more likely a wall is being built…
Currency matters
But immigration was not the biggest question being asked. When I get talking to overseas buyers, their real concern against other currencies - mainly the euro and the US dollar. There is never a good time for an "I told you so" comment but the amount of buyers I've advised to purchase currency in advance of a property purchase - and then they haven't done so - continuously baffl es me. Well, at least this currency movement should serve as a valuable lesson and reminder to take a position over the coming months.
The problem is that many buyers now think that they've missed the boat; sterling has dropped and their budgets for buying abroad are now 15-20 per cent lighter than they were back in the spring. But let's just have a reality check here. As it was, many (including me) think that perhaps sterling was over valued and was due a correction downward.
The trouble is that people only remember the good times - those brief halcyon days when £1 would get you €1.42. But that was for only a very short period of time and those that locked into that rate were either well advised, lucky or both. I'm almost reticent in even writing those figures down as it seems that it is the only thing that buyers can remember (perhaps less so that eight years ago to the day of this magazine being published, December 2008, the pound was at €1.11?). The fact of the matter is that the value of currency never the main reason for buying abroad - it's always more aspirational. And currency movements balance out over the long term. But even when the pound has dipped there are still ways of maximising your position.
Firstly, heed these words, pick up the phone to a couple of currency experts - today! At the time of writing, as mentioned above, with the US election result there is likely to be a fair bit of movement over the coming months and you want to be in a position to take advantage of this, or at the very least, safeguard your position. Do not be tempted to stand on the sidelines and watch the pound fall if it does, and by gain you'll be well set to pounce.
Whilst the days of the cheap euro and US dollar may be behind us for now the cost of borrowing money is unbelievably cheap – although the tide is beginning to change after years of low rates. The property market is often a swings and roundabouts affair and if you are looking to borrow by releasing equity in your home then it's difficult to imagine a time in the future where you could do so and fix at rates as low as they are. Over the months and years that follow, if currency moves back, who's to say interest rates won't have climbed too.
The powers of negotiation
In my early days in property, I discussed with my pretty aggressive boss the difficulty I was having in some negotiations I was part of. His reply was "don't get ulcers....give 'em!"
Now I'm not condoning you to go out and turn into some kind of aggressive yuppy, but you shouldn't feel the need to bear current market conditions alone. Currency fluctuations of course affect you're budget, but that's the same for all buyers from the UK and therefore it affects the market.
Agents and developers will be all too aware that British buyers have a little less firepower. They're also acutely aware that we form a huge (and in some cases the majority) part of the overseas buying population in parts of Spain and France. I've just been involved in negotiations where, due to currency fluctuation, my buyer in Spain had less in euros to offer on a property. I sat down with the developer and persuaded him to "share the pain".
He realised that other British buyers would be in a similar position so reduced his price and met us halfway. Make no mistake - developers and owners would rather do a deal in most cases than hang on for top dollar and risk chasing the market down - especially at this time of year. Remember, no matter what you're told, you are a buyer, and as such you decide when to enter the market so with as conditions as they stand, you're in control.
Flexibility is your friend
When there are challenges it's best to keep an open mind in terms of achieving the end result. On the TV show I recently helped a lady buy a place on Lanzarote. Her budget in euros had been reduced since Brexit. She wanted a second home for the sole use of her and her family whenever they fancied.
I then laid the challenge at her feet. We had to compromise and look for apartments further away from the beach or consider places with a tourist licence that she could legally rent out. Whilst initially reluctant, she soon saw the benefit of a property that could generate an income that in just over two years could offset the extra cost of the apartment. She took a few extra thousand out of her pension pot – that will be replaced over the next few years by rental income - and a bargain was struck. Flexibility is key.
If you're interested in a property that has a number of bookings lined up in the diary then offer a delayed completion which gives them the income but reduces the asking price which in turn lessons your exposure to purchasing currency.
Finally with a bit of luck there can be a way of circumnavigating currency issues completely. A number of properties that are on the market overseas are owned by UK citizens. This represents an opportunity to negotiate a deal in sterling or at least in part sterling. It's worth asking the question.
Find out the nationality of the seller - if the property is in Spain for example but the seller is Swedish and needs to repatriate the sales proceeds to Swedish Krona then there might be a clever way of engineering a deal that would be more advantageous to both parties - here a currency broker and good lawyer are key.
At the end of the day there is, and have always been, elements of uncertainty around property as it is essentially an investment. Many of you might be tempted to use current conditions as an excuse to do nothing, which is a mistake. Don't sit on the sidelines and worry about the 'what ifs' and 'what mights'. Remind yourself why you are looking to buy in the first place and take control by surrounding yourself with experts who can advise you and help put you in a position where you can comfortably move forward in the purchase of your property.