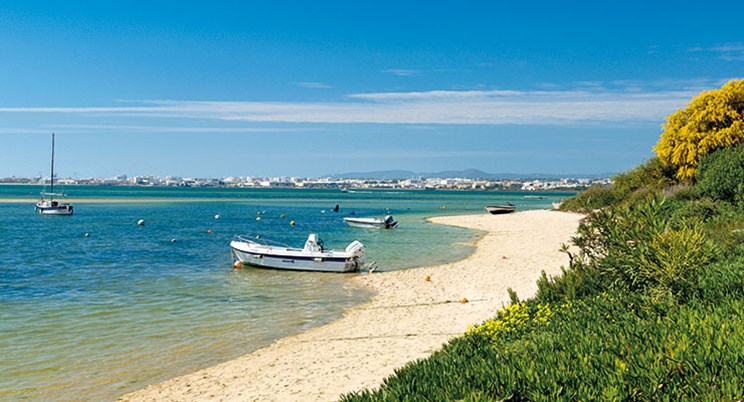 Stretching from the picturesque port of Olhão right along to the Spanish border, the Eastern Algarve encompasses the right hand side of Portugal's southern coastline. If you are looking for an area with a traditional Portuguese feel, then look no further.
Time seems to stand still in the quaint little seaside towns and you can see why so many holiday makers are choosing the area for a relaxing break from the stresses of modern life. The land is flatter than other areas of Portugal which makes it popular with retirees who are on the hunt for a suitable location for the next chapter of their lives.
Property is much more traditional than the developments and big hotels that you find in other parts of the Algarve. Think charming villas rather than swaths of towering apartment blocks and the prices are still very undeveloped too. With the average two-bed apartment coming in at around €200,000 or a villa for €350,000, your dream home in the sun becomes affordable. If you do prefer newer build, there are some more modern developments but they are smaller and more tasteful than your average.
Angela Worrall, an agent at Ideal Homes Portugal, says that they have seen an increase in enquiries for the Eastern Algarve recently, mainly because of value for money. "You get more square metres for your euro here, more than you would in the Central or Western Algarve," she says. "The average price per square metre in the East is €1,100 compared to an average of €1,350 in Central or €1,450 in the Western Algarve."
It's not only the Brits that are favouring the East either, it's also a popular choice for the French, Dutch and Scandinavians, thanks to its good climate throughout the year – along with the tax advantages offered by Portugal's Non Habitual residency scheme (where expats who spend 183 days or more in Portugal can be zero-taxed on pension income).
With temperatures still reaching an average of 16˚C during the winter months, you can find the winter sun without the cost and hassle of reaching longer-haul destinations, and the Algarve is a very reasonable place for cost of living, including eating out.
Accessibility is another key factor contributing to the rise in popularity. You can fl y from the UK in under two hours and Tavira is only a 30-minute drive from Faro airport, making it a top choice for weekend breaks. Also, with Spain close-by (60 minutes by car from Faro) you have a whole host of new places to explore for a morning's shopping or day excursion.
No car? Hop on the train instead. The Eastern Algarve is well served by a speedy train line which stops in several places including Olhão and Tavira. You can travel from Faro to the Spanish border in just over an hour for a mere fare of €5.20.
Planning a visit but wondering where to start? We'd recommend heading to Tavira, which is commonly referred to as the 'jewel of the Algarve crown'. Set on the banks of the Gilao River, it's an attractive traditional town bursting with culture, from the ruins of a medieval castle through to the Roman bridge you can really see why it's gained this moniker. It's surrounded by salt pans and sand islands of the fringes of the Ria Formosa National Park.
If you like to relax by the sea, it also offers superb beaches and seafood restaurants. Catch a €1.50 riverboat taxi across to the sandbanks to reach the surrounding beaches where you can unwind on the white sands and shallow waters. "Tavira really is the fishing village that has grown," Steve Bennett from agent BuyPortugal.com tells us. He put the rise in popularity down to a low cost of living and better buying conditions – "you get more space in the East than you would in other parts of the Algarve."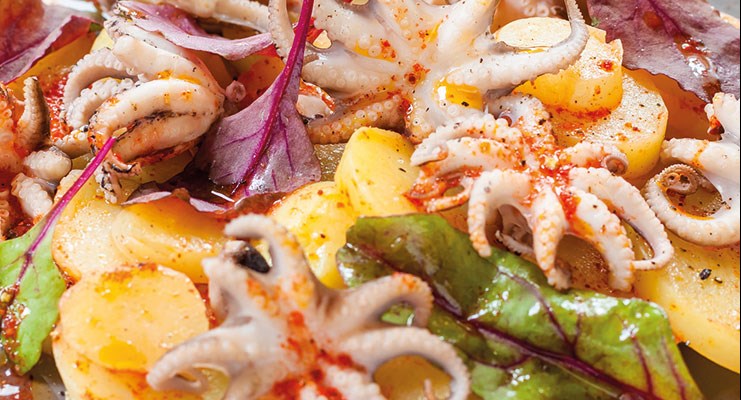 From the heart of Tavira, take a trip to the surrounding villages such as the former tuna centre of Cabanas or Luz de Tavira where you can try out the local cuisine in one of the restaurants. Octopus is a favourite dish with the residents – the nearby whitewashed village of Santa Luiza offers dozens of the best restaurants - or if you aren't feeling quite so adventurous you will find plenty of other types of seafood dish on offer.
The property market in these places is lively so it's a great time to be investing. You can buy a two-bed apartment that has full access to community gardens and pools for as little as €125,000 (idealhomesportugal.com).
To the East of Tavira you'll find the small resort of Manta Rota. You won't need a boat here to reach the white sandy beaches, which won the Blue Flag award for their cleanliness and accessibility, making it popular with families. Here, a two bed townhouse will cost just €155,000 so it's easy to see why the location is on the rise with prospective property buyers (algarvemantaproperties.com).
If you want to escape the seaside, head inland to Moncarapacho where you will feel like you have stepped back in time and tourists are few and far between. If you are lucky enough to visit this quaint little village in August, you will catch the yearly agricultural market which draws residents from neighbouring villages for a day of celebrations in the form of live music and food stalls.
Overall, the area is a lot more peaceful than other parts of the Algarve. "There is less activity here than in the Central or West - that's for sure - and that's half the appeal," Gavin from agent Buy in the Algarve explains. "This is the Eastern Algarve where a slower and quieter pace of life is mandatory!"
If you enjoy a spot of golf (or fancy trying it out for the first time) then the East won't disappoint either. It's home to one of Portugal's most prestigious golf resorts: Monte Rei. Tucked away in the hills behind Tavira, the resort features a course designed by golf legend Jack Nicklaus that is ranked amongst the top 10 in Europe.
After a round of golf, you can relax in the spa or refuel in one of the resort's many gourmet restaurants. For the more committed golfers, 2017 sees the construction begin on a limited number of Clubhouse Residences which will consist of luxurious properties in a gated community with full access to the resort's amenities. Prices start at €1.25 million and more information can be found at monte-rei.com.