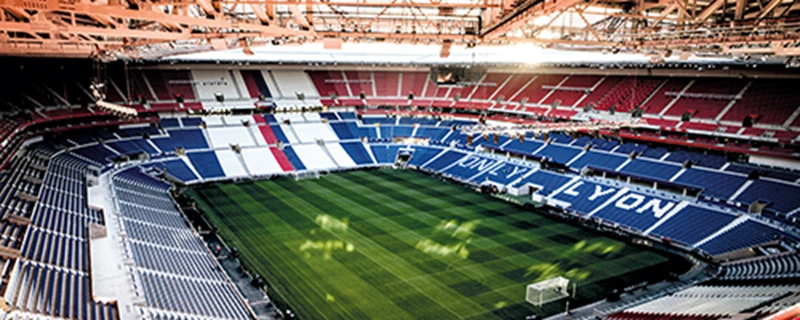 The European Championship will throw a spotlight on the host cities staging the tournament's football matches. But are they all places that Brits would want to call home?
In June and July two dozen football teams including the England, Wales and Northern Ireland squads will compete for a place in the fi nal of the European Football Championship in France.
The matches will kick off at different stadiums across France from Marseilles in the south to Lille in the north, an orgy of football that's set to put the spotlight on areas of France that will be familiar and not so familiar to the visiting British fans (we have not included Saint-Etienne below as it is not a big spot on the radar of British property hunters, as lovely as the Loire town is).
But France is more than just a host for Euro 2016. It's also the second most popular place to own a property among the British, after Spain. So as you cheer your country on, here's our guide to the most popular places to own or invest in property near the stadiums.
Toulouse, Midi Pyrenees
Toulouse is a working industrial city with an eye-catching, small central tourist zone and an airport offering regular flights to and from Cardiff, Edinburgh, Bristol, Heathrow, Gatwick and Manchester. Most Britons only pass through on their way to the countryside to the north, in particular the Tarn and Tarn-et-Garonne, as well as parts of the Aveyron.
These areas are especially popular among British retirees because of the rural idyll of quiet, hedge-rimmed roads and sleepy towns. Property remains affordable and, although the Midi-Pyrénées is a hotspot for Brits, it's still very French.
Terraced properties within towns or villages can be bought for under €80,000 while big detached period country maisons go for between €200,000 and €300,000. The Tarn and Tarn-et-Garonne departments are vast, so prices vary hugely depending on how close a property is to the airport and local shops, or its size and age.
"Lately, we've seen a lot of Britons buying in the area who work in London but who want to come here and have a house to spend the weekends," says Francois-Xavier de Vial of HomeHunts.com. "A lot of our clients buy around Albi in the Tarn and in particular the hilltop village of Cordes sur Ciel, north-west of Albi."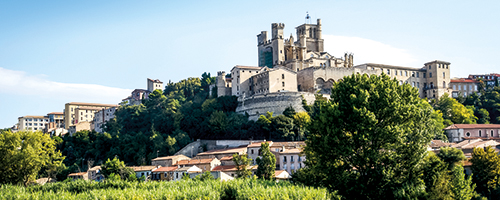 Marseilles, South of France
This summer football fans may find themselves walking around the city's main attraction, namely its restaurant-lined quayside, before the match. Many will know that Marseilles was the birthplace (50 years ago this month) of Eric Cantona, the former Manchester United star.
The quayside eateries serve the city's famous bouillabaisse fish stew but, while many rich Parisians often fly down to Marseilles to dine in them, the city's reputation as a rough-and-ready transit port has made it historically a no-no for most international buyers.
"We only sell second homes inside Marseilles to French people because of its reputation for crime, a reputation I don't think it deserves," says Nicole Cook of Leggett Immobilier.
Instead, the British tend to buy in the resort towns to the east of Marseilles, such as La Ciotat, Saint Cyr-sur-Mere and Hyères.
"What most Brits I come across want to buy is an apartment on the coast with a sea view within an hour of either Marseilles or Nice airport," says Cook. "They come here because it's much cheaper than Cannes, Nice or Saint-Tropez where prices are double, if not triple, those here."
On the coast, Hyères is the most affordable and offers apartments for between €100,000 and €200,000, while large flats and townhouses start at €250,000. Small villas outside the centre start at €350,000. If you want a country home near Marseilles then the area around Aix-en-Provence north of the city is hugely popular with the British.
"Aix remains more attractive than Marseilles because it's got a lot of villas in the vicinity of the city, so up to 20 to 40 minutes away," says Francois-Xavier de Vial of HomeHunts. com. "This includes homes within the southern Luberon which is the most popular areas with Brits, particularly around Cucuron."
Bordeaux, South West France
Bordeaux used to be the city that Brits fl ew into before driving off to their second homes in the Charente and Dordogne. However, that's all changed since Alain Juppé, the former French prime minister, became the city's mayor and started turning things around. This has included a huge renovation project within its historic heart with tens of millions of euros spent on its quayside. Flights to the city from the UK have also improved in frequency.
One result of this is that people are buying flats in central Bordeaux once again. "The city is now a miniature Paris following the renovations and now has amazing restaurants, historic buildings and new tramway. It's an exciting place to be now," says local agent Jane Vernon of Leggett Immobilier.
She says that 20 per cent of her British clients want property within the city while 80 per cent want to buy properties up to an hour away in the countryside. Vernon covers an area south of the city that, unlike the Charente and Dordogne to the west, is relatively undiscovered by British buyers.
"My patch includes the towns along the Garonne river out as far as Marmande, which is in the Lot-et-Garonne," she says. "Bazas to the west of Marmande is very popular with Brits and is on the Saint- Jacques de Compostelle pilgrimage route. Nearby Casteljaloux is on people's radar too these days too."
Paris, Ile de France
Most British people establishing a life in Paris make for Saint-Germain-en-Laye, although oft en you may need a footballer's wage to buy there. Nevertheless, Paris has the highest number of British residents anywhere in France, according to government fi gures.
"Most British residents live in the western suburbs where there's an international lycée," says Jelena Cvjetkovic from Savills. "Saint-Germain-en-Laye is really a clutch of adjacent neighbourhoods popular with British families, while people who purchase for occasional use or investment look in the central arrondissements."
The most heavily British areas include Croissy-sur-Seine - where you'll fi nd the British School of Paris - Le Vésinet and also Le Pecq, which straddles both sides of the river. Further downstream but still in Saint-Germain-en-Laye is Maisons-Laffi tte, which is also a hotspot.
"Some Brits live in Rueil-Malmaison north of Saint-Germain-en-Laye because it's close to La Défense, the city's fi nancial quarter, where a lot of them work," says Patrick Joseph of my-french-house.com.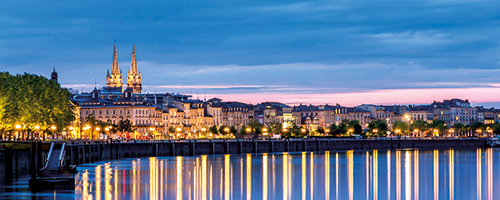 Nice, South of France
Nice has had a facelift recently including an extension to its Promenade des Anglais and it remains a magnet for British holiday makers and home buyers. In the past, visitors included Queen Victoria, while today famous faces include Sir Elton John, who has a home in the hills above Nice.
Despite its reputation for wealth and celebrity it is relatively affordable by Côte d'Azur standards because it's a big city rather than a resort. Affordable properties near the centre are usually apartments and include one-bedroom flats for between €125,000 and €250,000, while two-bedroom flats start at €265,000 and rise to €400,000 and beyond.
Nice also has its fair share of luxury. "For affluent British buyers who want to be in town, or in the more aristocratic area of Cimiez further back on a hill and with a sea view, there's a flat for sale in Cimiez for €1.16m in the same building that Queen Victoria used to stay in," says Alex Balkin, who works for Savills, the agent."Otherwise, there are plenty of apartments for sale on the main thoroughfares of the Quartier des Musiciens."
If you hanker after a central villa then it would help to be a Premier League footballer. The Mont Boron quarter of the town, where the big villas with sea views are to be found, has properties like that for "between €2m and €10m", says Balkin.
Lyon, South East France
Lyon is one of those cities that is having its moment in the sun. The city has been praised for its revived gastronomic and cultural delights, is undergoing an economic rebirth and is a host city for the Uefa tournament at its recently completed €450m stadium.
This has given its property market a boost over the past decade and it was recently named the No 2 French city for foreign residential property investment.
It has one of France's lowest unemployment rates and is ranked as the sixth highest-earning region in Europe, beaten in the UK only by London. Property prices in one of the many new-build apartment blocks in the city remain affordable, with between €125,000 and €200,000 buying a oneor two-bedroom apartment.
Lille/Lens, Northern France
Both of these northern conurbations are hardworking and relatively unglamorous cities of limited interest to British buyers who are more likely to pass by them on their way south.
The nearest second-home hotspot in the region is the seaside resort of Le Touquet in Pas-de-Calais, which is about two hours by car from Lille and an hour and a half from Lens. It's a popular resort among affluent Parisians who help to keep property prices high.
Apartments with sea views go for between €300,000 and €400,000, while houses outside the town start at €450,000 and rise to €800,000 for the larger, more upmarket properties.