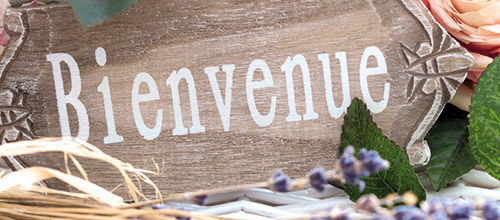 It's the most popular way of funding your new life in France, but how best to make it work, asks Richard Way.
It's a staggering number of spare beds, but France is predicted to accommodate more than 85 million foreign tourists during 2015, setting a new world record and inching closer to the French Government's target of 100 million visitors in 2020.
"It is, after all, the most visited country in the world," said Sally Stone, director of the LBV Group, which includes a Brittany based estate agency and national network of property managers. "Which is why gite-owners who market and present their property properly should have little trouble achieving a share of the holiday rental market."
Evidently, there is money to be made operating a gite, which refers to any self-catering residence let to holiday-makers, as opposed to B&B accommodation ('chambre d'hote'). However, despite increasing tourist numbers, the holiday rentals landscape appears to have got tougher.
"Since we began in 2002, the competition has intensified," continued Ms Stone. "Back then, 80 per cent of British second homeowners chose not to rent out their property, while these days it is the reverse. The result is more choice for holiday-makers but means Brits living in France and running gites for a living need to work harder to attract guests."
"Meanwhile, expectations have moved on - previously you might have got away without including a TV in your gite, but these days even Wi-Fi is pretty standard!"
Today's resident gite-owners, typically expats who have rental accommodation attached to their own home or in the grounds, are more diverse too. No longer just retired people running a gite for the social benefits and to subsidise a pension, more semi-retired couples are combining it with other employment locally, while some are relying on complexes of two or more gites to provide a living.
One advantage they do have is their availability to guests - being on hand to chat to guests and add those personal touches is a bonus that absent second homeowners can't offer.
Location and Size
Future gite-owners should consider their property and location carefully. Demand for large gites tends to be limited to high season, attracting extended families or two families together on holiday.
Two-bedroom gites are the most versatile, being convenient for two couples, small families, and even single couples, and have a better chance of being occupied year-round, including by couples without school-age children or house-hunters.
"To make a living just from gites, you really need a minimum of three, especially as some weeks will be over subscribed in high season," added Ms Stone. "It could work with just two, but it would need intensive marketing to achieve sufficient weeks' rental. These days, with so much competition, honest on-line marketing that highlights all the benefits of the property and the local area - with photos and words - is so important."
"You need to stand out from other on-line listings and avoid being put on the 'no' pile by potential guests. One of the most successful gites I've come across is a small two-bed with a steep staircase - being upfront about the stairs in his advertising actually helps the owner. And my top tips would be to always include Wi-Fi, clear instructions in English for using the TV, Satellite and DVD player, and a dishwasher - your guests are on holiday, after all."
Gite-owners may be required to levy a type of tourist tax on guests, called the 'taxe desejour' - charging this is left to the discretion of the local council, but typically it can be €0.50-€1 a night.
For tax purposes, many owners of gite complexes find the simplest way to exist within France's convoluted system is to apply for a SIRET number and operate as 'auto-entrepreneur', which involves paying into the welfare system through 'cotisations' (social insurance charges). Again, depending on the scale of the operation and an owner's personal situation, this may not be necessary.
Meanwhile, 2016 could be an ideal year to rent out a gite. Demand for accommodation is expected to soar around June and July when the country hosts the UEFA Euro Championship and fans from around Europe, including from the UK, come to support their teams and make a holiday of it. And it's when the football is on that your guests really see the value of a TV...
"Hard work but the socialising is good fun"
Lynn and Peter Stevens from Kent run a gite attached to their house in the Limousin countryside, 40 minutes east of historic Limoges. The couple moved to the character property, called Tree Tops, six years ago but only began accepting guests in June 2012, after completing restoration work.
"We get clients through our website as well as holiday let websites, including TripAdvisor," said Lynn. "And naturally by word of mouth. Our busy times are from June to September, although we get guests in the winter and others coming out of season while house-hunting."
Tree Tops is in a farming hamlet between the villages of Bujaleuf and Eymoutiers. It consists of a converted barn - the couple's home, the adjoining gite and an above-ground pool in a large garden with stunning views across a valley.
"When we bought six years ago, thewow factor for us was the rural location, pretty scenery and stone buildings," said Pete, who also does building and maintenance jobs for other homeowners.
"The first thing we did was renovate the gite. Upstairs it has two double bedrooms and a family bathroom, while downstairs there is an open-plan kitchen/diner/living area, plus toilet. Then we started work on our home - all that's left to do is some outside terracing and my bar!"
"Running a gite is good fun and rewarding, but it can also be hard work," said Lynn. "But we do it as much for socialising and meeting new people."