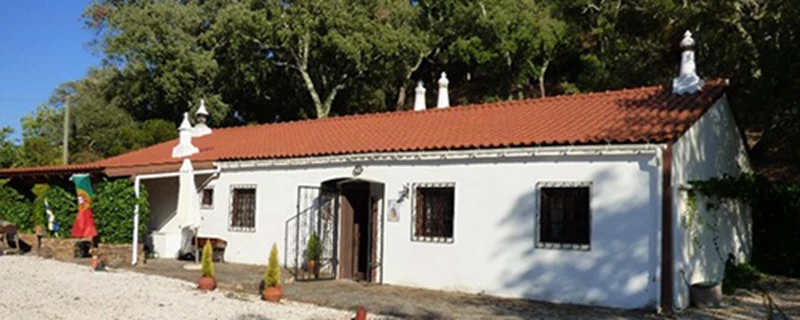 After years of watching A Place in the Sun, Ellie decided the time was right for her to make a move (along with her beloved animals) to the sunny Algarve. Here she tells more about what inspired her and how she's finding life in the sun...
Why did you decide to move to Portugal?
To begin with it was just a matter of watching A Place in the Sun and seeing how happy the people on the programme seemed. I suppose I had reached the point where I just wanted a new start, preferably somewhere sunny!
I looked at France first but the weather was not ideal so decided on Portugal because I wanted good weather and a lot of land for my animals (I own horses and alpacas).
From the beginning it was always going to be a permanent move. So I sold my house in the UK and with a budget of around €180,000 began my search.
Where and what did you buy?
As I mentioned, it was important for me to get a good amount of land but getting that and a large cottage, in an area that was not too remote, was very difficult. For practical reasons I didn't want to be more than half an hour from Albufeira and definitely less than an hour from the airport.
I was fortunate enough to find an ideal property for around €160,000 in Silves, Sao Marcos Da Serra in the Algarve which is also only a few hours south of Lisbon.
The property itself is a quinta or traditional farm with a two bedroom cottage, one bedroom annex and five stables. It had all the modern essentials like electricity, phone and internet (certainly not a given in rural Portugal) and was within a short distance of restaurants, a church, a mini supermarket, cafes and a chemist.
I did have to spend some time carrying out repairs and building fences but overall I was delighted with my new home!
How did you find the buying process abroad?
I started off by looking at the A Place in the Sun website to get an idea of the type of prices I could expect. I knew it was better to start off with a realistic idea of what I could get for my budget - rather than a huge list of 'must haves'.
The actual buying process wasn't too difficult, mainly because I had a good solicitor who dealt with everything like setting up bank account, signing papers, and finalising the deal. All for a reasonable price!
I should also mention that watching A Place in the Sun gave me a lot of help and the confidence to move abroad on my own.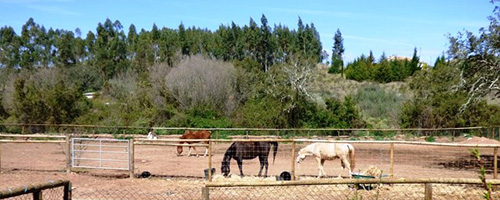 What is life like in Portugal?
I love Portugal and so do the animals. Sitting at the local cafes with all the locals is really enjoyable and the living costs in my area are very reasonable. The whole pace of life and warm climate just makes it an incredibly relaxing place to be.
What does the future hold?
As much as I love my farm I think the time has come to sell it and get something a little smaller as I live alone. Though I certainly intend to stay in this area because it's now my home.
Do you have any tips for overseas buyers?
It is big decision to move abroad (especially by yourself) and very scary but with the right contacts and support it is not too complicated. Moving here was a good decision, I have no regrets.
There are a few things that I would advise any other overseas house hunters to look out for:
Find an area that suits you completely e.g. if you don't speak the local language try to stay away from very remote areas unless you are a fast learner!
It is good to be near a hospital, vet, doctor, and friendly cafes
Finding a good solicitor to help with everything is one of the most important things you can do
You also need a trustworthy registered Estate Agent to help you find a suitable property