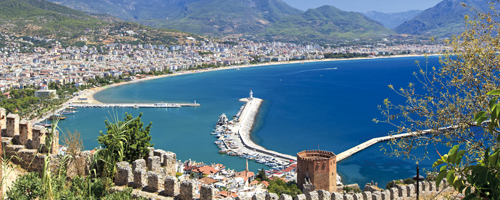 Foreign and Commonwealth Office urges overseas property hunters to seek advice before they buy.
With British nationals buying more than 16,000 properties in Spain over the past three years*, the Foreign & Commonwealth Office (FCO) and the overseas property exhibition 'A Place in the Sun Live' are teaming up to ensure those considering moving abroad to do their research, and avoid costly issues.
Prospective buyers will be able to get advice from British Embassy staff who will be at A Place in the Sun Live at the National Exhibition Centre in Birmingham from 25 to 27 September. More information can be found on the 'A Place in the Sun' website.
According to the Spanish statistics office, Spanish property prices have fallen by an average of 36% over the past seven years. This price fall, is tempting many British property hunters who feel that now is the time to buy in Spain.
Many have already taken the plunge. The number of new build homes purchased by British buyers in Spain last year rose by 80% compared with 2013**. Given the rise in buying activity, the FCO and 'A Place in the Sun Live' are encouraging people to carry out thorough checks before investing.
Will Middleton, consular regional director in Spain said:
"The Spanish property market is picking up, so now is the time to remind British nationals buying property abroad to follow our useful and impartial advice to help avoid problems.
"Spain is beautiful country and a wonderful place to live. But our staff in Spain witness first-hand the devastating effect property-related problems can have, potentially ruining dreams of a life in the sun. We want to help prospective buyers avoid the potential pitfalls.
"The FCO offer tips that help buyers purchase safely so that they can enjoy all the wonderful things that living in Spain can offer, without the worry of an ill-judged purchase."
Before you buy a property abroad ensure that you:
Research your destination, and the local laws and customs
Seek independent legal advice
Plan for your health
Research tax regulations
Tell us you're leaving!
For more information on what you should do, see the FCO advice on moving or retiring abroad on GOV.UK.
Andy Bridge, Managing Director from 'A Place in the Sun Live' said:
"Buying a property overseas need not be a daunting prospect, nor should the decision be taken lightly. Just as with a UK property purchase, you should engage your own independent lawyer to represent your interests and ensure the buying process is completed smoothly.
"There are many sources of information available but no better place to start then A Place in the Sun Live with its extensive seminar programme."

This article was originally published on the FCO website here.