Why finding a good property manager is as important as using the right realtor in Florida.

An Flamand is the owner of USA Vacation Homes & Spa and real estate broker Orlando Vacation Realty in Orlando. Here she uses her experience in setting up a property management company to provide some essential advice for home hunters and owners in Florida.
Even though everyone always thinks it is so important to find the best real estate agent for the purchase of your investment or holiday, it might be even more important to find the best property manager.
We all know that the profit is in the purchase, however it is vital to have an agent who goes that extra mile and who cares or even better has involvement in what happens to you and your investment home after the sale.
It is easy to sell a home, however it is much harder to make sure your promises are going to be achievable. When I sell a home and then someone else provides the management service I might well hear back that the owners have the problem that they can't rent out the home that I sold them. This is why it is very important to find a management company that you trust and feel comfortable with.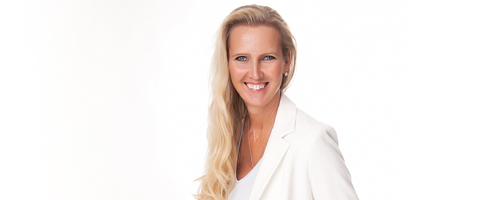 What makes a good property manager?
We all have heard the horror stories about disreputable managers taking advantage of absentee landlords abroad. Of course you would hope that people learn from them, but you do have to be wary of not using a professional management company.
A neighbour taking care of a holiday home for a minimal price will often not even be licensed or insured. They might grow into a larger company managing 20-30 homes and yet are still not running it as a business. Last week I went to meet an owner and they were not aware that the management company never paid the taxes on the rental income they were meant to (owners have to pay 12 per cent on rental income), and - even worse - they did not even have an occupational license for the home.
Ultimately the homeowner is responsible. This is why it's important to do it right. A good property manager will be professional, working from a proper office, have a reservation department and a maintenance team. A good property manager will educate him/herself about the new laws and restrictions as well as inform owners on the do's and don'ts.
What should you expect of a good property manager?
A property manager should have your best interests at heart and has to be the person you can trust when you are not staying in your home. Having said that a property manager does not stay in your home so there will always be items that you as an owner will notice which a property manager might not.
A mutual trust is key, without trust this arrangement can't work. A property manager will apply for your licenses, will pay your utilities, pay the taxes on the rental income which they collect, have a 24-hour live person answering service calls and will be the representative for your home while you are absent. You can call them and see if a) they pick up the phone and b) how professional they are but also do ask them pertinent questions too..
What questions should you ask them?
What can I expect when buying a home in this particular community?

Are there any specific requests that guests often ask for?

Which homes book the most?

Are you going to provide me with reservations?

Do you have any homes in the area where I am thinking of buying?

How do these homes book? What are the rates?

Are you going to pay my utilities?

Will you apply for a license for my home?

Do you have 24-hour phone assistance?

Why does one home book well and another doesn't?

What is your website? (check it out: would you book a home via their website?) See if they have an online calendar for your reservations (so you can check what is happening on a day to day basis)

Can I see one of your homes?
What are the danger signs to avoid?
Does not answer the questions as they should

Does not even have an office or staff

Does not even have a website or business cards

Are desperate to get your home into management

Not properly licensed (is it updated?)

Companies that do not have an online calendar (it's hard to check and see when guests are in the home)

Does not ask to see your home first (a good company always wants to make sure that the home fits in their inventory
How much should you expect to pay for a property manager?
Your normal management fees are $150-250 a month

Lawn care and or pool care go around $75 -105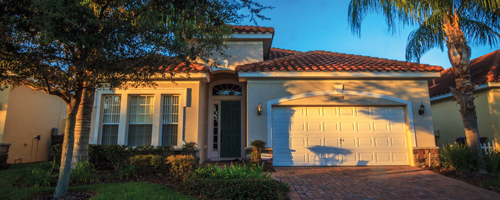 If a company offers zero management fees expect a catch: nothing is for free and you will pay it somewhere. I could not have the staff I have, or run my company if I would offer my services for free.
Find out more: An Flamand moved to the US from her native Belgium in 2000 after a modelling career. Soon after that she founded USA Vacation Homes & Spa and also Orlando Vacation Realty LLC, a real estate broker. Her websites are USA-Vacation-Homes.com; VacationHomesExpert.com and OrlandoVacationRealty.com

An Flamand (Orlando Vacation Realty)
(This article was first published in A Place in the Sun Magazine Spring 2015 issue 121)