With the euro at its lowest level against sterling for seven years, Cathy Hawker sniffs out four seductive areas of Italy where your pocket full of pounds will go far.
Italy occupies a special place in the hearts of people right around the world. Its wonderfully laid-back lifestyle attracts over 46 million annual visitors and makes it the world's fifth most visited country. Yet the undisputed richness of its history, culture, food and lifestyle is not mirrored in its current financial standing. Since the 2008 recession, times have been difficult as Italy fights a stagnant economy, rising debt and an uncertain political future.
Reasons for cautious optimism are building however. The recently released Emerging Trends in Real Estate Europe 2015 report from The Urban Land Institute and global accounting firm PwC trumpets that Italy is the next big thing. The report claims that a large part of Europe's real estate industry is targeting the country and concludes that for Italy: "The real estate temperature is warm and getting warmer."
Quantitative easing measures announced this January by the European Central Bank should also help while the sliding Euro gives increased spending power for anyone with pounds in their pocket to spend.
"Following six years of muted activity buyers are faced with a strong selection of property and prime prices in certain areas are around 30 per cent lower than in 2009," says Rupert Fawcett, Head of Sales for Knight Frank Italy (knightfrank.com). "There is a real feeling that many markets have reached the bottom of the curve." If you want to be part of this potential property renaissance, here are four areas to hunt out value.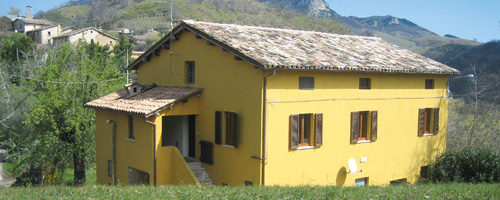 Le Marche, Central Italy

Travel east from Tuscany, cross over Umbria and you reach Le Marche, a region of white-pebble beaches on the Adriatic Sea. Inland there are low-key ski resorts and fabulously untouched National Parks filled with wild flowers and golden eagles. Property choices include beachfront apartments and slender townhouses in small hill-villages.
British buyers have traditionally headed to northern Le Marche around Amandola but don't ignore the value in the south close to the border with Abruzzo says Linda Travella of Casa Travella (casatravella.com).
"The south has the most wonderful beaches lined with enormous palm trees," says Travella. "The seafront at San Benedetto has been redesigned and a 20-kilometre cycling track runs along the seafront. Airports at Ancona or Pescara are within one hour's drive although only served by budget airlines but you can buy something very attractive at all price points. One-bedroom apartments in Rotella thirty minutes from the sea start from €99,000 (£73k) and a ten-bedroom house three kilometres from Grottammare is €595,000 (£441k)."
Also through Casa Travella, apartments in San Benedetto close to the sea start from €119,000 (£88k) and two-bedrooms from €135,000 (£100k). Travel seven kilometres inland to Ripatransone and new-build two-bedroom apartments are €123,000 (£91k). "As you would expect, the further inland from the sea the more prices drop," explains Travella. "A spacious detached house with six bedrooms 12 kilometres from Ascoli Piceno has been recently reduced from €299,000 to €259,000 (£192k)."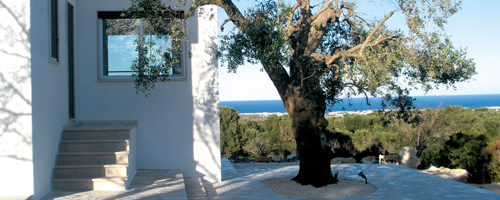 Look south: Puglia

Puglia, the heel of Italy's long boot, has an 800 kilometre coastline on the Adriatic and Ionian Sea, heartwarming temperatures for ten months of the year and history packed into picturesque hill towns and cities. Little wonder that it buzzes with Italian holidaymakers in summer and so offers good potential rental returns.
The most popular areas to buy are between Torre Guaceto and Monopoli on the coast or inland around Carovigno, Ostuni, Martina Franca and Locorotondo says James Lawn of Raro Realty (rarorealty.com).
"These are the prettiest and most convenient historic areas with the highest concentration of 5-star hotels and year round shops and restaurants," says Lawn. "They are close to both Bari and Brindisi airports and not far from the sea."
Typical property for sale includes apartments, coastal or inland villas, white stone trulli - the uniquely Puglian conical homes - and large, thick-walled farmhouses called masseria. Prices range from €50,000 (£37k) for a countryside villa up to €2,500,000 (£1.85 m) for a restored masseria. Expect to pay a 30 per cent premium for sea views. "Land prices have risen from five years ago," concludes Lawn. "Now to buy a land plot you need €80,000 to €100,000. However property prices are stable and good quality three-bedroom homes and villas start from €200,000 (£148k)."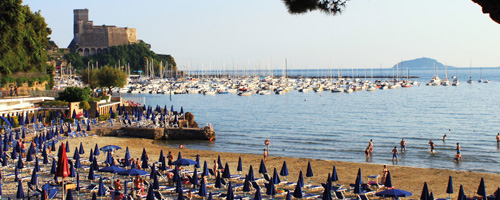 Lunigiana, Norther Tuscany

If you think there are no undiscovered corners of Tuscany then you might not know Lunigiana. It begins one hour north of Pisa among the quarries of Carrara where Michelangelo chose his marble and includes medieval castles in mountainous countryside, delicious food and wine and charmingly Italian beaches.
It scores on practicalities too with airports at Pisa, Parma and Genoa all within one hour. For families, young couples priced out of prime Tuscany and keen walkers, intimate and relaxed Lunigiana is a winner says Lois Allan of L'Architrave (larchitrave.com).
"Lunigiana still has a good selection of affordable property with barns and cottages to restore from €100,000 and character farmhouses and villas with pools from €300,000 (£220k)," says Allan. "Fully restored homes on the market include a three-bedroom stone house with pool and land close to the Tuscan walled town of Fivizzano from €275,000 (£201k) and a two-bedroom village house with terrace, gardens and cellars for €145,000 (£106k)."
A plot of land in La Fragola with permission to build a three-bedroom home with fabulous views of the Apennines is €65,000 (£48k). Best known areas in Lunigiana include the Gulf of Poets where Percy Shelley and Lord Byron lived side by side in the 1820s with fishing villages including Lerici and La Spezia. L'Architrave has a three-bedroom duplex apartment with sea views for €575,000 (£421k) in Casa del Mare.
"Lunigiana offers peace, tranquillity and a relaxed Italian lifestyle and that provides a solid holiday rental market here," says Allan. "Consistent demand for quality homes means Lunigiana offers solid returns for restored property."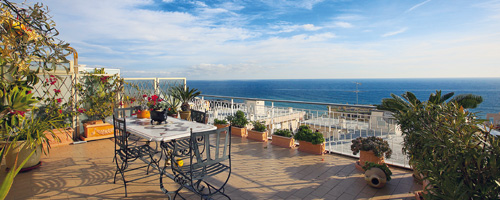 Western Liguria
Dovely Liguria can count more blue flag beaches than any other Italian region. It links the French border with Tuscany and includes super-pricey Portofino where exclusive villas and hotels hide in white jasminescented gardens.
West is best for value, especially the 60 kilometres from Alassio towards the French border town of Menton. The waterfront towns of Imperia, Sanremo and Bordighera have weekly food markets and are all easy to reach either by road from Genoa or by rail directly from Nice airport. The train line has recently been routed underground between Imperia and Ospedaletti creating lengthy and well-used seafront promenade and cycle path.
"Average prices in western Liguria start from €130,000 (£££) for studios and €220,000 (££££) for one-bedroom apartments," says Matteo Scandolera of Liguria Homes, Knight Frank's local associate (liguriahomes.com) "Seafront homes carry an obvious premium but Liguria is a long, thin region so although the landscape changes quickly in just a short distance, nothing is too far from the water."
Prices peak in Alessio with its beautiful sandy beach and Bordighera where palm trees climb the hillside above the narrow atmospheric streets of the Old Town. Drive twenty minutes inland where vineyards replace olive groves and you find Dolceaqua, a medieval village with a castle, river and delightful stone bridge, often painted by one-time resident Claude Monet.
Homes needing complete renovation in Dolceaqua start from well under €100,000 while €170,000 (£££) buys a renovated three-bedroom apartment with balcony. "Property prices in western Liguria are considerably more affordable than in the South of France and so is the cost of living," says Scandolera. "At weekends French shoppers cross into Sanremo in numbers for the Saturday market. We call it the French invasion."
Cathy Hawker
(This article was first published in A Place in the Sun Magazine Spring 2015 issue 121)