Kissimmee based realtor Jon Penny of JC Penny Realty provides a simple guide to purchasing a condo and the fees involved.
Condominium ownership offers many benefits that appeal to investors and individuals such as affordability, amenities, investment potential, low-maintenance and security. But the complex nature of the ownership type and the many parties involved means there can be problems. It's essential that you are aware of exactly what you are buying into...
What is a condo?
A condominium is a form of ownership consisting of condominium units and common elements. Condominiums come in many sizes, shapes and forms. Though usually associated with high-rise buildings, it may also be found in semi-detached structures and single-family homes.

Condominiums may be created at the time of initial construction or by converting previously existing apartments, townhouses, and hotels/motels to the condominium form of ownership. Unit owners are offered the opportunity to enjoy commonly owned recreational facilities that might otherwise be unaffordable as well as shared maintenance expenses.
Condo hotels are usually large, high-rise luxury hotels located in premier locations offering hassle-free vacation home ownership. Investors may place their condo-hotel into an on-site rental programme. The rental revenue, which is shared with the operator, helps defray owner expenses. The on-site management company takes care of upkeep, maintenance and guest service interaction with renters. The essential ingredients to a successful condo hotel include a good location, an attractive amenity package, a respected developer, a strong brand and good management. Your local realtor will be a huge help find the best property to fit your needs.
How much does a condo cost?
This will vary depending on the type of property, location and size. You can purchase a one-bed (studio style) of less than 300 sq ft (28m2) from $30,000 (£19k) to a four-bed penthouse overlooking the ocean with over 5,000 sq ft for $7,000,000 (£4.5m) and everything in-between.

Another thing that can dictate cost is how the condo is zoned (Residential, Long Term Rental, Short Term Rental, or Seasonal Rental). If a condo has the zoning allowance for rentals (income producing) then you might have to pay a premium for this. These type of condos are popular with our "snow birds" (retirees from the Northern US and Canada) and our investors who come from overseas. As an owner the home can be used part of the time and then let it out to cover annual expenses.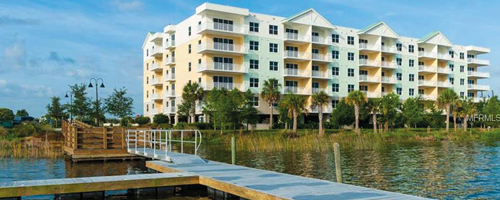 How is a condo managed?
The operation of a condominium is carried out through the association managed by the Board of Directors. The association operates
and manages the condominium community and facilities. Each purchaser, automatically becomes an association member. An association must establish a budget that addresses the estimated operating expenses for the current period, set aside funds for future maintenance projects, collect assessments to pay for the common expenses, and enforce the rules and regulations. The day-to-day management of the condominium property is one of the most important association functions. Many condominium associations choose to contract with an outside management company.
Condo fees
The cost of operating and maintaining the condominium is funded through collection of assessments by the association collected either monthly or quarterly. The condominium documents describe the frequency of collection, due dates and provides for late fees and interest on delinquent assessments (those not paid in full or on time). Unit owners pay assessments for their shares of the common expenses according to the declaration of condominium. Assessments to unit owners vary depending upon the amenities and level of services being offered. Some expenses which may be found in a condominium budget include administration, management fees, maintenance, insurance, taxes, trash collection, pest control, utilities for common areas, reserves for capital expenditures and deferred maintenance. Condo fees may range from $180 - $700 per month depending on what is covered.

Sample residential condo expenses and amenities could cover the following:
Condo fees: what might they cover?
$514 per month (on a Florida unit) covers:
Recreation building
Community Boat Ramp
Boat Dock
Elevators
Fitness Centre
Gated Community
Building Exterior Maintenace
Building Insurance
Community Pool
Cable TV
Grounds Maintenance
Property Manager
In addition, unit owners may also need to pay special assessments on occasion. Special assessments are typically imposed when the association determines that there is either not enough money in the budget for a particular repair or improvement, or the expenditure was not anticipated and therefore not included in the annual budget.
Restrictions to beware of
Buying a condominium unit offers "hands off management" advantages over buying a single family home, however, there are restrictions that accompany condominium ownership. Restrictions on the use of both the individual units and the common areas help to preserve the best interests of all unit owners. Some of the restrictions you could expect on the use of common areas include limitations on parking and types of vehicles allowed on the premises, limitations on modifications to the condominium exterior, and restrictions on the use of recreational and other common facilities. Review the Declaration of Condominium, Bylaws and Articles of Incorporation to determine the specific restrictions pertaining to a particular condominium.
Condo documents: attention!
It is for your protection and to your advantage to carefully read and understand the condominium documents. When you purchase a new construction from a developer, you have 15 days in which to cancel your purchase. If you are purchasing from a resale private party, the cancellation period expires three days from the date you sign the purchase agreement.
Declaration of Condominium - is the document that describes the condominium property, the unit boundaries, the common elements and other improvements. Reading this document will help you to understand what you will own when you purchase a condominium unit. The declaration includes membership and voting rights, manner of sharing common expenses, maintenance responsibilities of the unit owners and association, use restrictions, insurance requirements and procedures for amending the declaration.
Articles of Incorporation - address the purpose of the articles, the powers granted to the association, the rights of the members, the number of directors and officers, indemnification clause for directors and officers, and procedures for amending the articles.
Association Bylaws - govern the meetings, powers and duties of the association, duties of officers and directors, procedures for amending the bylaws, use restrictions, financial reporting and other relevant information.
Estimated Budget - detailed estimate of various common expenses that are to be mutually paid by the unit owners. Includes significant information regarding future capital expenditures and deferred maintenance projects such as: roof replacement, building painting and pavement resurfacing.
When choosing a condominium, important issues to consider are:


What are the restrictions on the use of the common areas and the unit?

Exactly what items will you be personally responsible for maintaining?

Is the condominium property well maintained?

Does the association carry adequate insurance?

Has the association established reserve funds for future capital expenditures and deferred maintenance projects?

Are there any restrictions on the number of family members or guests who may occupy a unit? (time limits or visitor restrictions)

Does the association have a history of complaints by residents of the condominium?

Are there any restrictions on the selling or renting of units?

What is the association's pet policy?

Jon Penny (JC Penny Realty)

(This article was first published in A Place in the Sun Magazine Spring 2015 issue 121)