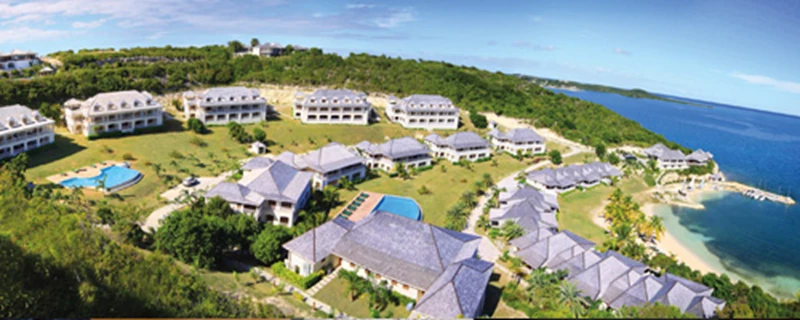 What's new in the West Indies? Cathy Hawker returns from her Caribbean tour to report on some of the hottest new homes.
Why do we love the Caribbean? It's the riot of rainbow colours and infectious local flavours of course. White beaches, calm turquoise seas, blazing blue skies and a laid-back lifestyle make it an exotic home from home. From lush rain forests to curvy crescentmoon beaches, from coral reefs to volcanic peaks, from fine dining to a long rum punch enjoyed in a hammock slung beneath the palms, the Caribbean has it covered. There are around 7,000 islands but it is the ones with direct flights from the UK that we love the most. Here are four fabulous favourites...
Barbados: Caribbean queen
Barbados is known as "Little England" for its long historical connection with Britain and tourism figures just get better and better, up 11 per cent year on year this summer.
The island has coasts on both the calm Caribbean Sea and the wilder but wonderfully undeveloped Atlantic. Smart hotels and grand mansions line the Caribbean west coast but the joy of Barbados is how it mixes it up: upmarket restaurants next to jauntily painted rum shacks.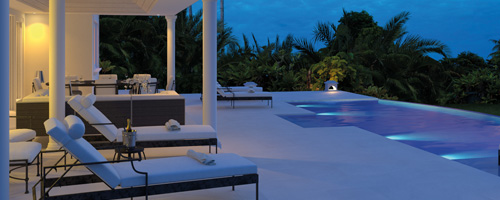 Vuemont Lifestyle Resort on an elevated site in St Peter has two- and three-bedroom apartments priced from $222,500 (£142k) through Chestertons International (chestertons-international.com). The 40-acre site has pools, tennis courts, a gym, spa and restaurants and is five minutes from the beach. "Vuemont has sold well to families working with a more limited budget," says Chris Parra of Chestertons International. "In December we are launching Mullins Grove, just 300 yards from Mullins Beach offering two and three-bedroom homes with a full management and rental service priced from $399,000 (£254k)."

Royal Westmoreland (royalwestmoreland.com) is a 750-acre inland resort with a beautiful golf course, tennis courts, spa, gym and restaurants and bars. Prices start from $400,000 (£255k) for a one-bedroom apartment with annual service charges from $9,350. Newly launched this winter are fractional ownership options for contemporary four-bedroom villas with private pool with two weeks deeded ownership from $47,700 (£30k).

The Crane (thecrane.com) is a much-loved 252-room hotel on a glorious pink-sand beach ten minutes from the airport. It has been successfully selling one to three bedroom apartments through its shared ownership programme for several years and this winter launches The Residences, two- and three-bedroom full ownership homes from $685,000 (£437k).

Villages at Coverley (paradisehomesabroad.com). A great affordable lifestyle community located in Christ Church, five minutes from the airport. Properties start from only £93,000 for a new two-bedroom house, going up to £111,000 for a three-bedder. Amenities include a supermarket, sports facilities and dining options, around a beautifully created town square, the hub of the community.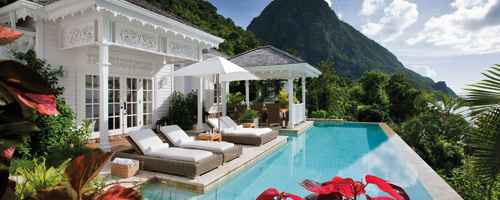 St Lucia: the natural choice
The teardrop-shaped island of St Lucia with its dense rain forest, steep hillsides and magical volcanic Pitons, packs an exotic punch. International flights arrive in the south yet most resorts are clustered in the north, 27 miles away. Travelling on the twisting, bumpy roads requires patience but for natural, exuberant beauty, St Lucia is a winner.

Agents report a difficult year for individual villa sales but resort homes have done best as buyers look for established facilities that will provide strong rental prospects says Penny Strawson of Sugar Beach (sugarbeachresidences.com).

In the past year Strawson has sold a remarkable $22.5 million of property at Sugar Beach, a 30-year old hotel that was given a major facelift by Viceroy Resorts two years ago. Along with the hotel brand, the appeal she says is the location, between the Pitons on an UNESCO World Heritage Site with a superb beach, and the excellent facilities with a gym and spa, tennis courts and beach sports area.

Homes for sale include small one and two-bedroom cottages used as hotel rooms priced from $900,000 (£574k) which allow owners four weeks of personal use each year and larger residences from $2,750,000 that owners can choose to put into the rental pool.

Sugar Beach is almost one hour from buzzy Rodney Bay where the Cap Estate is an established, upmarket holiday home choice. There are around 250 homes from two-bedroom apartments on the beach for $300,000 (£191k) up to substantial villas from $2,000,000 through Savills (savills.com).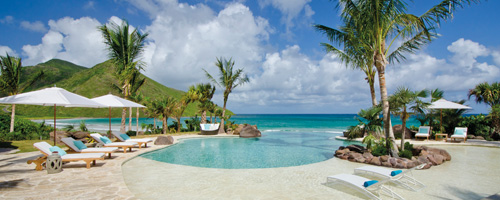 St Kitts: new kid on the block
Until 2004 the 68 square mile volcanic island of St Kitts was relatively undeveloped, relying on sugar cane rather than tourism for
income. Then the government introduced an economic citizenship programme, the first country in the world to offer a so-called 'Golden Visa'. Property investors spending more than $400,000 (£255k) can acquire citizenship.
Kittitian Hills
(savills.com) is a development that aims to create a sustainable and environmentally aware community with charmingly Caribbean residences. Apartments and villas including fractional ownership start from $405,000 (£258k).
On a beautiful peninsula in the southeast between the Caribbean and Atlantic Seas, 2,500-acre Christophe Harbour (christopheharbour.com) has a golf course and deepwater marina. The latest property phase includes Ocean Grove - two-bedroom fully furnished, colonial-style villas for $865,000 (£552k).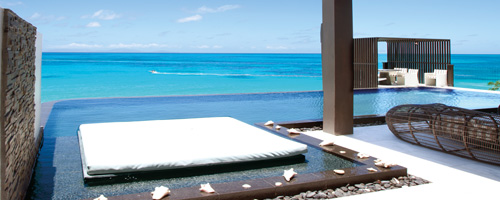 Antigua: beach lovers' favourite
Antigua's Citizenship programme is also attracting new investors to the beach-ringed island beloved by sailors. At Pearns Point (savills.com) all five wealthy buyers to date, many buying multiple plots, have applied for citizenship says James Burdess of Savills.

West-facing Tamarind Hills (tamarind-hills.com) twenty minutes from the airport has had a strong year for rentals and sales. The first resale property came to the market this year, bagging a 20 per cent profit in two years. One-bedroom apartments start from $450,000 (£287k) and two to fourbedroom villas from $1,200,000 (£766k).
Nonsuch Bay (nonsuchbayresort.com) on the east coast has run as a family-friendly hotel based around a good sailing school for four years and is preparing to launch the second phase of development. Completed property for sale includes one-bed apartments, beach villas and townhouses - priced from $533,360 (£340k).


Cathy Hawker

(This article was first published in A Place in the Sun Magazine Winter 2014 issue 120)

Search for Caribbean properties here >>