France: Finally tax changes to tempt buyers
Since the start of the year some changes to the fiscal landscape in France have begun to tempt overseas buyers back (along with some of the French too).
A European Court of Justice ruling overthrew the French social tax of 15.5 per cent on the income derived from second homes - rental returns and capital gains (imposed in 2012); and the Capital Gains Tax (CGT) for non-European investors has been reduced from 33.3 to 19 percent: in line with the level for EU citizens.
Also, home-owners in France used to be exempt from CGT after 35 years of ownership of a property; it is now 22 years and is likely to be reduced further to 15, according to agents - a time-frame that buyers can more easily plan-ahead with.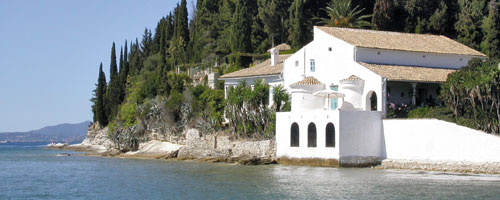 Greece: Threat of grexit not deterring buyers
As we go to press in late April, the latest deadline for the Greeks to agree terms for the bailout has been delayed yet again. Negotiations over the reform plans have been slowly dragging on, and as it stands a meeting on 11th May will be key.
As President Obama says: "Greece must make tough decisions that include reducing bureaucracy and raising taxes". If the deadlock isn't broken, and the Greeks default on its loans it won't necessarily mean an exit from the eurozone - or so called 'Grexit'. But one agent selling to overseas buyers in Greece makes light of the crisis and actually reports that the average sale has gone up from €250,000 to €500,000 this year.
"The worse thing that could happen [out of the current situation] is that Greece does leave the euro, but if they did, well it hasn't done us any harm," says Spyros Mantzos of A Property in Greece. "People still think it's great value for money and homes there are very cheap to maintain." He says the three hot spots are Crete, Corfu and the Peloponnese (apropertyingreece.com).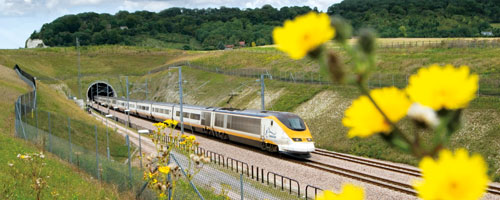 New Eurostar routes to the Med
From May 1 you'll be able to hop on Eurostar at London's St Pancras and glide right down to the glittering shores of the Med for the first time in 21 years. The direct journey - which stops at Lyons, Avignon and then finally Marseille, will take 6 hrs 27 minutes. As a civilised alternative to flying to the south for prospective home owners, it's drawing increased interest in the areas around Avignon, Provence and the coasts east and west of Marseille.
Brits seek to move to their favourite holiday places
A consumer survey from the company really-moving.com finds that four out of 10 holidaymakers dream of moving to their favourite holiday destination. USA is the top relocation "ideal", followed by Australia and Spain. Most people were deterred by the perceived cost of moving, which was over-estimated in 64 per cent of cases. Find out how much your move might cost at really-moving.com.
Spain: House prices beat EU average in 2014
The latest figures from Eurostat, the EU's stats office, show that Spanish house prices rose by 1.8 per cent in 2014, just over the EU average of 1.1 per cent. The corresponding figures for our other favourite markets are: France: -2 per cent, Italy -2.9 per cent, Portugal 2.2 per cent, Cyprus -3.3 per cent and Malta storming away at 11 per cent - beating even the UK's 10 per cent price growth.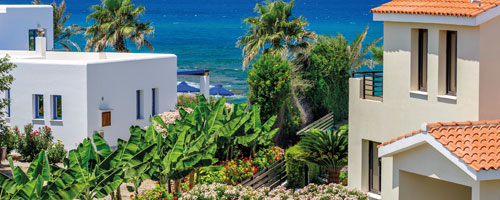 Cyprus: New laws help mortgage debtors
Cyprus has introduced a new set of guidelines for the treatment of their mortgage debtors in their country - many of whom will be British - to help home owners reach an agreement with their bank so they can retain their properties. "This is good news for those who wish to keep their property but face genuine hardship or difficulty and are looking for a workable agreement on their mortgage," says Neil Heaney of the legal advisory company, Judicare.

"It is not for those who believe they were mis-sold a mortgage or for those wishing, through taking up their rights before the Cyprus Courts, to be rid of their properties." The mediation concept is one of six laws under the umbrella 'Foreclosures Act'.

(This article was first published in the current A Place in the Sun magazine - Summer 2015 issue 122)

If you want to read more then either download or grab a copy of our new Summer issue of A Place in the Sun magazine.