For some people, owning a home abroad is all about having a hassle-free investment to which they can turn up and enjoy three or four times a year. It's not about renovating the property, furnishing it with lovely old objects from the local antiques fair and definitely not about doing the garden or cleaning the kitchen every time they visit. So for the sort of couple or family who seek less than six weeks' usage of their holiday home a year, are not precious about other people using their property and who just want minimum hassle, leaseback ownership or fractional ownership could offer an alternative to outright ownership, also known as "conventional ownership" or "classic freehold". So how do both models of ownership work exactly?
Leaseback ownership has been a successful business model in France for 30 years, strongly promoted by the French government as a way of keeping tourist areas buoyant; of avoiding the so-called "cold beds" of vacation homes that stand empty for long periods of the year. Leaseback schemes tend to be in found in holiday areas such as the Alps, the Cote D'Azur, Dordogne or Paris, and they tend to offer good communal facilities on site that the management company looks after.


How it works...
One buys the freehold title of a property in a development in a tourist area - a "residence de tourism" - and then leases it back to the developer for an initial period of typically 9 to 11 years, then renew the lease every three years. During that period, the hands-off owner will enjoy a pre-agreed amount of usage per year - maybe between two and four weeks - and, based on that, receive a yearly percentage of the income earned from the rent received on the weeks it is let out to tourists by the management company. The percentage is worked out on a sliding scale, being highest if you opt to only use your property one week per year (or higher still if you don't want to use it at all) and lowest if you choose maximum usage for you and your friends/family.
Today, a typical leaseback property might earn 3-3.2 per cent a year according to Erna Low Ski Property, but is lower with some business models, ie around 1 per cent, according to developer MGM, one of the market leaders in leaseback who appeal to lifestyle buyers rather than investors. Whilst these income levels might not be especially impressive compared with the yields received from properties rented independently (see below for more on this), the fact is the income is guaranteed, plus the owner doesn't have to worry about upkeep and management issues, which is why leaseback has been popular, especially amongst the French.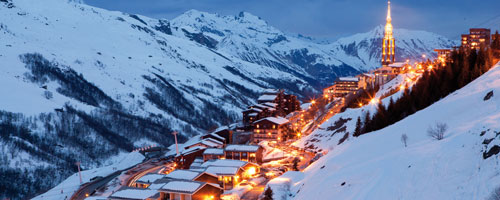 Tax breaks and mortgages
A further advantage is that the VAT on a new-build property - 19.6 per cent currently - does not need to be paid by an owner buying it as a leaseback (though it will need to be paid back, on a sliding scale, if the owner decides they want to sell after the initial lease period). Incidentally, it is generally viewed that if you want to sell your leaseback, it is better to do so after the initial lease period is up.
If you sell before the 9- or 11-year period, the developer could levy a penalty, the new buyer has to take over the lease, and as mentioned above, the vendor must pay back a percentage of their VAT rebate. "Leaseback is a bit like 'buy to let' - hands-free investment where somebody else pays for your property and your wake up after 20 years and find you own a property," suggests Julian Walker who sells a mix of leaseback and outright ownership Alpine homes at of skiingproperty.com.
"The obvious downsides of leaseback property are that you are tied in to a lease agreement and can't just use your property when you want, on a spontaneous whim. "Plus buyers must realize that a leaseback scheme is only as good as the management company who run it."


Management the key to success
This is an essential point, especially as the French property market is generally still in the doldrums and some developers have fallen by the wayside. Any scheme with faltering occupancy levels will struggle to make the "guaranteed" payments to their owners so as part of your due diligence when buying a leaseback you must check their underlying business plan and the track record of the management company.
Sticking to the leading names - MGM (whose management company, CGH Residences is the biggest in the Alps); the second largest company, Mer Montagne Vacances (MMV); or other market leaders Odalys and Pierre et Vacances - is one way of ensuring you are working with a quality operator.
Another small assurance: if you are buying off plan, under French law clients' deposits must be held in escrow so if the property is not delivered as promised, you get your money back.
Zero running costs? Not quite...
You will also need to know what ongoing costs are covered and what are not - utility costs and insurance are typically covered by the management company, but there might be "hidden costs" such as service charges, annual owners' taxes or taxe fonciere. For example, in a MGM project in the charming little Le Grand Massif resort of Les Carroz - where 55 properties are being sold off plan as leasebacks, from €230,000 for a two-bed - service charges might be €1,500 per year for a 60m2 apartment, and tax fonciere €500 a year for an average unit.
Also don't forget notaire fees when you purchase, and a one-off municipal tax - €5,000-6,000 on the above examples. All ongoing management costs eat into the income for the owner, and the fact that MGM residences are closed to tourists for 5.5 months of the year (owners can use their homes but facilities like pools and spas won't be staffed) means that returns can be a very modest 1 per cent - although you must factor in the value of the "free' holidays enjoyed in the property.
"We are selling a concept rather than a rental yield," argues MGM's London Sales Consultant, Laurent Hallez (mgmfrenchproperties.com). "Our clients don't buy properties for the income - they seek them for the hassle-free aspect and lifestyle benefits." In fact he says that some MGM clients sell their outright owned properties to get a leaseback one instead. "They realize that managing one themselves is too much of a headache and that a leaseback purchase can act as a nice little pension pot." MGM are clearly doing something right. Established in 1963, they are the largest developer in the Alps with projects in 40 locations, and 70 per cent of their property sales each year are leaseback. CGH, their hotel management arm, is now recognized as one of the best in the Alps.
They are just launching their first-ever five-star leaseback development, Le Cristal de Jade - in the centre of Chamonix, where all new property developments must now be leaseback. At the foot of the Aiguille di Midi cable car, it is very well-located and will form part of the town's new southern quartier. Fifty-six apartments within three chalet style buildings are being marketed off plan and will cost from €291,666 (for a 42m2 one bed) to €750,000 for a 87m2 four-bedder.
Alternatively their many other offerings include two-bed properties in contemporary styled Le Centaure in Flaine at €279,166; or a choice of sizes at Les Carroz, mentioned above, from €191,667.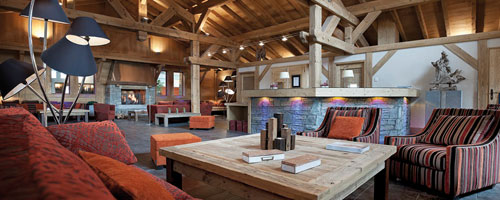 Mortgage market boosting leaseback sales
It seems that the English market has embraced leaseback ownership in recent years, although Erna Low report that a larger proportion of their ski property clients are looking to purchase classic freehold this year than last. What's more, MGM recently said that whilst their leaseback sales were 50/50 British and French (their sales have historically been dominated by these two markets) before the downturn, the figure is now 80:20 in France's favour, suggesting a slight slowdown in British interest. But good borrowing rates are one reason that leaseback properties are currently popular, according to Nicholas Leach of French property consultants, Athena Advisors (athenaadvisors.co.uk).
"The French mortgage market is highly attractive. Historically it did not see the same credit crunch as other worldwide financial markets as banks' lending criteria is more conservative," he says. "This means that lenders offer better rates than in the UK and these lenders are comfortable with the income stream that the leaseback model provides them. "However, their lending criteria can be strict and they will only provide finance for leasebacks where a high profile management company is in place. A rental guarantee is only as good as the company making it."


So what can you borrow exactly?
Around 85 per cent LTV at just above all-time low interest rates, suggests John Busby at French Private Finance (frenchprivatefi nance.com). "The market is extremely active at all levels in comparison to 2013 and we see this continuing. French mortgage rates are creeping up a bit but you can still fix your interest rate for 20 years under 4 per cent, with variable options from approximately 2 per cent."
You also have to factor in that guaranteed rental stream and the value of the weeks' personal usage in terms of family holiday costs, adds Leach. "Buyers are currently choosing to place small deposits so that only a minimum amount of sterling is exposed to any currency movement. Low mortgages rates often mean that the rental yields can cover the majority, if not all, of the mortgage payments.
"In most cases there is a monthly shortfall of between fifty and a few hundred euros, but buyers often compare this shortfall to the
saved holiday costs and in comparable prime ski locations these can be extortionate." Family ski holidays are indeed expensive. In MGM's Les Carroz development mentioned already, a two-bed apartment costs €2,200-2,500 a week to rent in February half term or over Christmas/ New Year (the peak periods); dropping to €800 per week in January. "So if you add into the equation the cost of four weeks, say €6,000 worth of holidays, at your leaseback property then you push up the annual yield/return figure of one per cent to above three per cent," suggests Monsieur Hallez of MGM. Again, look at the figures and costs in detail, not just at the "headline" yield promised by the agent/developer.
Leaseback returns vs private rental returns
So how do leaseback returns weigh up with rental returns from outright owned properties? Erna Low Property has a good example in the popular purpose-built resort of Arc 1950, where they do a brisk business.
Two-bed properties are their "bread and butter" and highly popular - at an average 57m2 they sell at around €300,000 (£247k). "We have some leaseback properties for sale with a couple of years left on the lease, at which point the owner can renew or opt out of the leaseback scheme," says Erna Low's Francois Marchand. "Below we compare a high-yield leaseback property resale and a classic freehold property - both are in the Manoir Savoie, a sought-after residence in Arc 1950."
Leaseback resale
Price: €240,000 (£198k) [negotiable]
One-bed apartment with yearly guaranteed rent of €13,275 and two free weeks' holidays - which offers an excess of 5.5 per cent guaranteed return per annum, and two free weeks of ski holiday accommodation.

Classic freehold


Price: €280,000 (£231k) [negotiable]
One-bed - no lease - with potential rental of approximately €15,800 per annum if rented via agency - or up to €20,000 per annum (net) if rented managed and marketed privately (much more hassle) - giving a return of at least 6 per cent.
"The 5.5 per cent figure is high for a leaseback - you wouldn't get that on a new leaseback property, as rates today tend to be around 3-4 per cent," says Marchand. This raises the point of whether it's better to buy a new leaseback or a resale one. With a resale the returns can be better - for the balance of the lease - as per the example above, plus you can see exactly what the running costs are, and that the management company is doing its job well. You might also be able to get discounts on resale leaseback apartments. Again, research the market before you take the plunge.
Fractional
Fractional ownership is when an asset is divided into shares or portions, be it a car, boat or holiday home. With the fractional ownership of a vacation property, unconnected buyers can combine their resources to collectively own the freehold of a property. So firstly whilst it's a form of co-ownership or shared ownership, it differs from owning a home jointly with family members or friends, because the ownership structure is managed by a third party.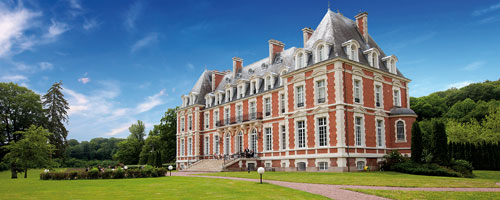 It also differs from timeshare, because the owners have a stake in the property, in perpetuity, as Barrasford and Bird are at pains to point out to buyers - 90 per cent of whom choose to buy fractional in the end. "With fractional you physically own a share of the freehold as an asset. With timeshare you purchase the right to stay in a property for a given time period over a number of years, you don't own any part of the physical property," says Jon Bennett, their Marketing Manager (bandbw.co.uk).
Barrasford and Bird are currently offering fractional ownership at Halycon Retreat - a chateau based golf and spa resort in the Limousin, France (1/13th share in a two-bed apartment for £30,000); or 1/13th share of a three-bed luxury villa at Halycon Palms, a gated community of villas near Disney World in Florida, for £21,000. They differentiate between a "lifestyle" ownership model and a "rental" package, with higher returns on the latter and less personal usage.
With fractional schemes, there is usually a rotation system or floating calendar for owners' usage, so that peak and low season usage is shared out fairly; and owners can usually trade weeks through exchange clubs. Fractional ownership is often promoted as offering a "champagne lifestyle on a lemonade budget" because it allows people to "own" an overseas holiday home on a relatively small outlay - a fraction of the overall cost.
It's an appealing principle really - you get to use a property for as much time as you realistically need it per year, and save on the purchase and upkeep costs of outright ownership. But whilst fractional ownership has been a mass market trend across North America, it's fair to say that it's taken longer for the European market to embrace it, and perhaps disassociate it from the time-share scandals of the 1980s in Spain.
However an UE Directive that came into force in 2011 now provides the owners of timeshare and holiday clubs (including fractional ownership schemes) with greater protection - key rights include a cooling-off period after purchase and the right to re-sell shares. This applies to any schemes marketing to EU countries. Some "shared ownership" schemes are known as private residence clubs or destination clubs but might not offer a share of the freehold and may as well be timeshare by another name.
But these days there's a lot of choice so maybe it's time to look at fractional afresh? There are over 5,000 resorts and multidestination
clubs around the world that sell shares or fractions of from one week to three months of annual use. Some of these schemes are one-off or independent (see the Italian development below), others are part of a vast network of resorts between which weeks can be exchanged or swapped.
Successful fractional schemes are reliant on four-season occupancy to be financially viable, so tend to be in year-round climates, dual-season mountain resorts, popular cities or in niche sectors: fishing, golf, spa etc. "Whilst fractional ownership grew from high-end properties in the US - in Colorado for example - in Europe it has evolved from developers needing to find ways of selling properties at the lower end of the scale," says Andy Burridge of the Fractional Ownership Consultancy (FOC), who have been advising and managing fractional ownership schemes for developers for 10 years (fractional.net).
"It's now more of an attractive option to people who can now not get a mortgage on an overseas holiday home - borrowing is much harder across the eurozone and near impossible in countries such as Portugal." Indeed, you can't get a mortgage on a fraction, so you need to pay cash, or release equity from another property. For this reason, UK fractional buyers tend to be the over-fifties, says Stephen Bishop, fractional ownership advisor at BLB Solicitors in the west country (blbsolicitors.co.uk).
"Although it also appeals to those who can afford to buy outright but don't see the sense of owning a property that they won't use enough." Because some developers see fractional ownership as a "fall-back" means of selling property in a depressed market you must be careful of where you invest, advises Dawn Cavanagh-Hobbs of Appassionata, an Italian fractional ownership scheme (appassionata.com). "Over the last few months I have had a number of people get in touch about properties they cannot sell through whole ownership so think the next obvious route is to divide the house up and sell through fractional ownership, oft en by themselves. "I take it as flattery that would like to replicate what we do but fractional ownership is not a quick-fix solution."
At Casa Leopardi in Le Marche, all but one share of a five-bed, five bath rural villa have sold (the final fraction is available for £195,000 for five weeks' usage a year, or tenth share) but there are also fractions available at a three-bed townhouse, Tre Archi, for £55,000 per share. The projects have dual-season appeal because of the proximity of winter sports (and that Italian favourite, truffle hunting).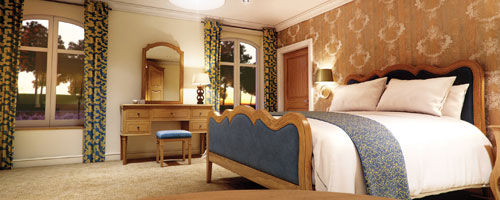 Diversify - but how to sell on?
Apart from a lower initial outlay - and thus lower risk, the main advantage of fractional ownership is that it's hassle-free and handsoff, just like leaseback ownership, and you don't have to worry about divvying up usage or falling out with the other owners in a shared-ownership situation. It allows you to diversify your property portfolio by owning fractions in several properties rather than 100 per cent of just one, and in theory you enjoy the capital growth on your share (but check whether this is offered with a scheme).
How to sell on a share is one thing to consider before you even buy it - is there a mechanism through the management company? When can you do it? If the development goes bankrupt, you may find this difficult. "The second-hand fraction market is very immature at this stage but if the product is good to begin with, there should be a good market for resales," suggests Bishop. Alternatively, you may want to bequeath your fraction to your children. Just as with leaseback schemes, the fractional scheme is only as good as the management company.
Again, look at the track record of the management company and ones that use leading hotel operators (the Four Seasons, Marriott, for example) are less likely to fail. Other key things to check, according to Bishop, are: will the structure of the scheme work? Is it transparent? How much can you use the property and how is this determined? What are the ongoing fees?
Fractional at a fair price?
If you've paid a fair price for the fraction initially, you will also find it easier to sell on, but how do you know if you are paying a fair price? We all know that there will be intensive management costs of a property owned by many different owners to factor in, so don't expect to get a tenth of a £200k property for £20k. The mark-up is known as the "fractional uplift" and a good rule of thumb is to add 20 per cent onto the cost of the property if you were buying it outright, then divide this value by your share, says Andy Burridge.
"So if you take a property costing £200k to buy outright, and add on £30k for furniture, plus £20k for local transfer fees/legal costs (10 per cent typically) you get £250k. "With a mark-up of 20 per cent that is £300k - and a tenth share should be around £30,000." "Beware that fractional schemes that are less geared towards lifestyle users than investors oft en offer some sort of guaranteed annual return and will usually inflate the price tag to cover such a return," advises Bishop.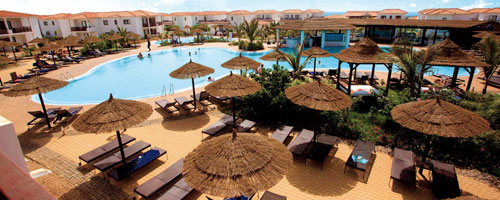 Running costs, fees and returns
There is also the issue of any running costs. What costs are included? Often fixed running costs are shared between owners then variable costs picked up by individual owners. But equally, annual fees may be built into the initial sales price, then payable after a set time period. "We don't charge annual fees during the construction phase - while the properties are being built," says Adam Ellis, Marketing Director of Cape Verde's The Resort Group (four projects across the islands, see theresortgroupplc.com). "But when the resort becomes operational, owners will be liable for admin costs, and these will be deducted from income they receive."
The Resort Group's Llana Beach Hotel & Spa on Sal there's a guaranteed 7 per cent return during construction and a rental yield of 6-9 per cent when the resort is operational. A one-fifth share of a hotel suite there costs £40,000, and fractional fees of €100 per year are waived for the first three years, according to Mr Ellis.
Exchange clubs and schemes
Being able to exchange weeks (evaluated as points) for holidays at other resorts is undoubtedly another big plus, and the FOC are just about to launch a new shared ownership programme, called OysterShare. Partnering with RCI (Resort Condominiums International) who offer a popular worldwide exchange programme, OysterShare will offer owners the chance to swap or keep their one-week share as well as having membership of RCI exchange scheme and points to stay in any of RCI's exchange resorts around the world - for the first five years. "RCI and FOC will carry out the due diligence on each new resort before allowing affiliation," says Andy Burridge.

(This article was first published in A Place in the Sun magazine - Spring 2014 issue 117)