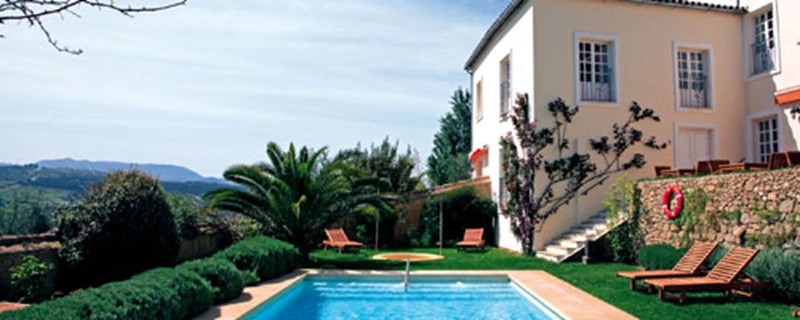 A warm climate, beautiful views, great food and a steady source of income to support your lifestyle are things that many of us aspire to. A potentially viable means of achieving all of the above in one fell swoop is to open a business on the Spanish coast. During the '80s and '90s opening a bar was considered a likely route to success. That trend has diminished and as we begin to recover from the economic crisis many Brits are favouring the bed and breakfast business instead.
Tourism is one of Spain's major industries and more people visit Spain on holiday from the UK than from any other country, so on the face of it a B&B is an excellent choice. If you love meeting people and are prepared for a job that can be 24/7 most of the time, then maybe it's worth a go?
If you do not have experience in running a hotel or similar establishment, and even if you do, it is essential to conduct thorough due diligence before you make any payment or enter into any agreement at all. The main points to consider are as follows.
Don't overpay
If you are buying a going concern, engage a firm of Spanish accountants to analyse the last three years' accounts. If the business does not have at least three years' accounts then query whether it has any value at all. Your accountant will be able to track receipts through the bank accounts of the business. It is not sensible to rely on promises of cash receipts. Be certain of the value of the business. It is easy to overpay.
Structure it right
Take independent legal advice in relation to the structure that you will use to run the business. Will you be a sole trader, or perhaps a partnership? Will you form a limited company for tax reasons, and/or to limit your own liability?
Remember, you will be providing services to individuals. While it is essential to contract public liability insurance, it may be wise to avoid personal liability altogether.
Consider your tax position
If you reside in Spain then you will become liable to tax in Spain for all of your worldwide assets.
Properties
If buying a going concern necessarily involves purchasing a property, which is likely, think about whether your business will buy the property, or whether you will buy the property in your own name and rent part/all of it to your business. An independent Spanish lawyer who advises on tax, or a Spanish accountant can advise on this.
Target market
Consider the market that you are hoping to capture. Are you expecting to build on the reputation of the business to date, or is your idea to change the focus of the business and attract people visiting Spain for a particular reason, such as fishing, or cycling, or another outdoor pursuit? Do your research to be as certain as you can be that your strategy is likely to succeed.
Why for sale?
Understand very well why the current owners of the business want to sell. There can be many reasons, but very often the main reason is that the business is not producing sufficient revenue. Again, be certain that the turnover figures presented to you by the seller are accurate.
Fit for purpose?
Whether you are buying a going concern, or buying a property with a view to using it as a B&B, above all else engage an independent lawyer to ensure that either:
- the current owners have full permission to use the property for that purpose and that you will be able to rely on that permission once you have purchased, or
- you will be able to make a successful application for permission to run a B&B at those premises. The process may well be longwinded and overly bureaucratic and may also be costly, but there is absolutely no substitute for this step.
Think before you jump
Whatever you do, do not invest your hard-earned money without the certainty that you know precisely what you are getting yourself into. Buying a Spanish property or a Spanish business is a fairly straightforward step, but selling one can be a lot harder! As always, consider your exit strategy.

So remember...
Be obsessive about the details.
Engage specialist, independent advisors.
Understand each and every step before you take it.

Jonathan Eshkeri (solicitorsinspain.com)
(This article was first published in A Place in the Sun magazine - Summer 2014 issue 118)