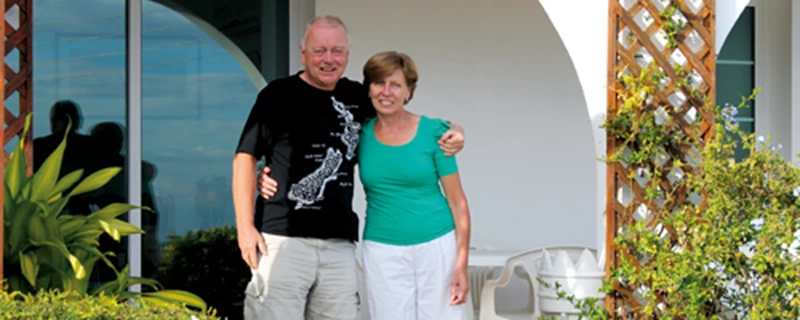 Graham Gurley, 59, from Co. Meath in Ireland has used his experience of buying a home in Cyprus to offer advice to other property hunters. Here he provides the why and how...
Property prices in Cyprus are still recovering from the global downturn - generally. Since the first RICS Cyprus Property Price Index was published for the first quarter of 2010 residential house values have fallen by an average of 29 per cent, while those of apartments have fallen 39 per cent.

With much of the news around Cyprus property negative - the lack of title deeds from developers, some bad mortgages etc - you could be forgiven the thought that buying property would seem out of the question. However my wife Christine and I have just completed a purchase of a house in Cyprus and suggest that with careful research and approach that now is a good time to buy.

We have a three-bed, two-bath detached bungalow in Peyia, Paphos, with a view to die for, in good condition and full title deeds. It cost €185,000 (£146k), fully furnished - with a car - for 14 per cent below the asking price. Resale properties are offering great value and can be obtained with full title deeds. If you have the cash, like we did, you are in a very good position.

Also with interest rates at record lows financing a property is attractive and recent economic difficulties mean opportunities for buyers. The island has not changed. It is still remarkably sunny with weather sent from the Gods, the cost of living is reasonable, food and wine is cheap and property taxes, utilities and refuse charges are all less than the UK and Ireland. The tax regime still encourages retirement here with a figure of 5 per cent levied. Fancy it? Read on...

Graham's Do's
Research everything - remember the internet can give out of date information.

Budget carefully. If you buy in joint names your Property Transfer tax is lower.

Plan a proper reconnaissance visit to Cyprus - do not treat it as a holiday! View properties in your target market. Take a camera with you, make copious notes. If need to, rent before you buy, we did for three months.

Have an outline of what you are looking for but retain flexibility i.e. pool or no pool?

Remember emotions can run away with you. Stay totally focused.
Negotiate hard; prices are always inflated even in a downturn and sellers expectations can be way off current market values.

Talk to Cypriot people about the property market and what has happened, you will get a great insight.

Write down all potential costs: communal charges, local taxes, pool costs, travel, electric, water etc.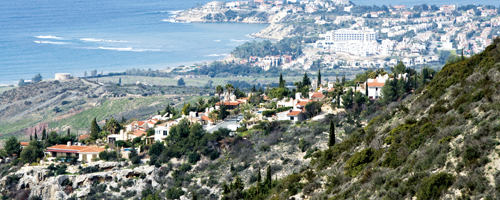 Graham's Don'ts
Commit or sign anything without a lawyer, there are lists of reputable ones on embassy websites.

Give money to anyone. We were asked to pay a deposit to an agency but all monies should be handled through your lawyer.

Not get your lawyer to check available title deeds and any "everything is in order" with them as agent says.

Take on a lawyer that an agent/ developer recommends - make sure you choose one.

Take out foreign currency loans to fund a purchase, currencies fluctuate.

Take someone's word that structurally a property is sound; get a civil engineer to check.

Ignore local papers as a resource: Cyprus Mail is a good resource.

Forget even in friendly societies there are people that you should not trust!
Liz Rowlinson
(This article was first published in A Place in the Sun Magazine - Winter 2015 issue 120)