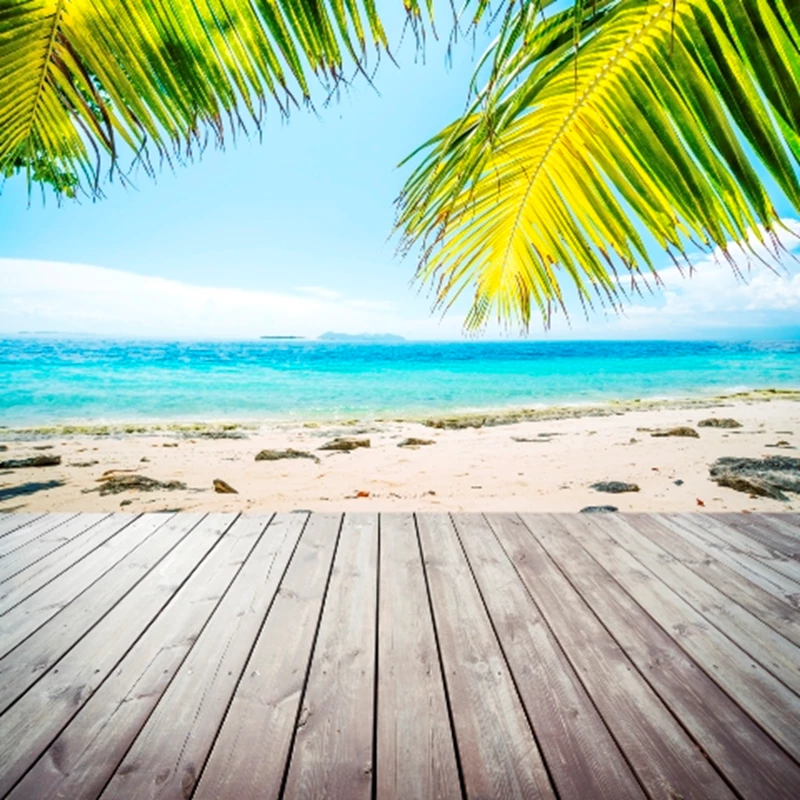 Jaded by spending your life commuting to a job you find tedious? French travel writer Janine Marsh met four pairs of British expats who have swapped unfulfilling lives in the UK for new ventures in different parts of rural France: Normandy, the Limousin, Poitou-Charentes and Gers.
EXPATS IN NORMANDY
VINTAGE FURNITURE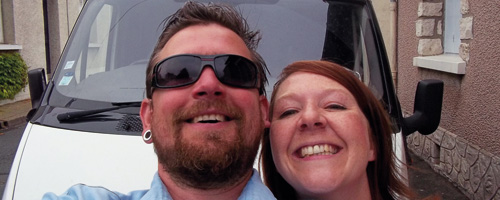 Victoria and Rob Burton from Dorset bought a £50k town house near St-Lô, Normandy and started a new life and business. Victoria, 39, explains...
My parents' holiday home in St Barthelemy, lower Normandy, needed decorating. Rob was a panel beater, I worked in a call centre and we were both fed up with our jobs, so we offered to help. In 2006, we quit our jobs and sold our house. We bought a little gite and renovated both properties at the same time. We didn't have a long term plan, but we needed to have an income so we rented the gite out.
"We sold it and in 2009 bought a beautiful three-bed townhouse in the little town of Mortain. It is a very rural area, we love walking our dogs in the countryside, popping to the local boulangerie for fresh bread or into the local bar for pre- dinner apéros.
Paris, Nantes and Rennes are not that far away and travel to the UK is easy. I wouldn't want to live in the middle of nowhere, the winters here are too long and cold. "It's a stone house on three floors with a big walled garden and an orchard. It took us 21 months to complete the renovation and we had a 0 per cent Eco Loan; up to €30,000 is available to help with energy saving renovation costs like windows and insulations if applicants meet the criteria.
"Finding great property and buying it is easy. The main challenge is earning a living! I got temporary work but getting a permanent job proved impossible. So I started my own business buying vintage pieces at French flea markets and selling in the UK.
"The business grew and I now have a shop in St Hilaire-du-Harcouet not far from our home. I sell painted furniture, artisan-made gifts, stock Annie Sloan Chalk Paint™ which is really popular in France and run workshops in both French and English. Word of mouth recommendations are very important to French customers, it takes time to get that going but you will have a client for life.
"We've found that if you have a problem and ask the right people you'll get help. If you have a question about tax, go to the tax office, if you have a question about planning, ask the Mayor. It is a great way to meet people and improve your French.
EXPATS IN LIMOUSIN
CYCLING HOLIDAY GITE BUSINESS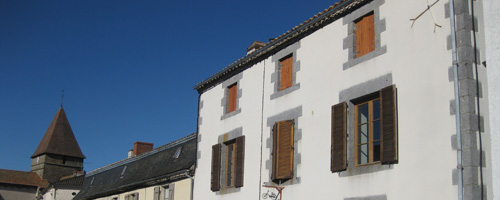 Charlotte and Chris Nightingale from Brighton chose Limousin, the "undiscovered" region, to start their new life in France. A large country house like theirs costs about £140k and Charlotte, 41, reveals why this area is perfect for lovers of country life, roomy properties and wide open spaces.
We wanted to live somewhere warmer with a healthier attitude to life. We chose Limousin because we'd been on holiday there and fallen in love with the magnificent countryside, friendly people and laid back way of life. With backgrounds in hospitality, mine corporate, Chris ran an outdoor activity company, we decided to open a chambre d'hote and cycle business. As soon as we saw Maison Bussière in the typically French rural village of Bussière-Poitevine, Haute-Vienne, we knew it was too good an opportunity to miss. We couldn't wait to go, so we moved our lives to France in between our wedding and honeymoon in 2012.
"The 17th-century property was fully renovated with a large garden and four bedrooms, plus a separate apartment at the top of the house, perfect for a B&B and to give us a bit of privacy. The location in the town square with its 12th-century church is spot on for visitors to enjoy a taste of authentic France right on the doorstep. We're surrounded by breath-takingly beautiful countryside and picturesque villages, ideal for Chris's bike business.
Cycling here is a joy, wide empty roads with the sun on your back, we say it's total gridlock if there are three cows and a tractor.
It's also an excellent stopping point for those travelling to the south from Calais (6.5 hours) and not too far from the ever popular tourist attractions at Limoges and Poitiers.
"We hit the ground running with our businesses. We'd heard torrid tales of terminal French bureaucracy, but we had no problems and it only took a few months to sort out all our licenses and open for trade.
It really helps that estate agents here offer after sales support with organising things like phones, electric, water etc. We have lots of French guests and it's important to not rely on just the British market, so learning to speak French is essential.
"It's been a leap of faith and required some patience and humour, but with the help and support of the village and neighbours, we've carved out a wonderful life here in rural France."
For more stories from France take a look at the spring 2015 edition of the A Place in the Sun magazine which can be downloaded from the digital app and is currently available at most WH-Smiths.