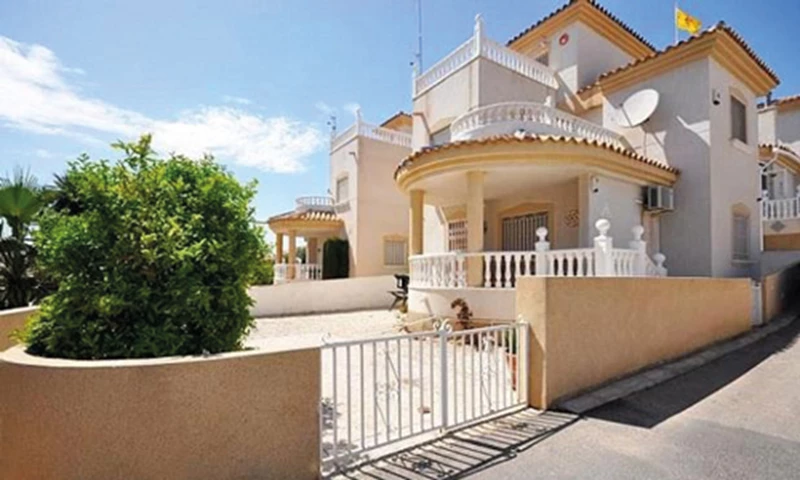 Eurostat, the EU statistics office, reports that the Spanish construction industry is the fastest growing in Europe. Here Belinda Weber picks out a few highlights from her visit.

Our love affair with Spain continues to blossom with many buyers returning to the golden sands of the Costa Blanca. After years of near stagnation, the property market is on the up and Brits are rediscovering the delights of living there. The current strong exchange rate, giving Brits more euros for their sterling, is making owning a holiday home even more affordable.
It's no secret that the world recession hit the Spanish property market hard. Home owners who had seen property prices steadily rising during the first six years of the century were now faced with a reversing trend. Prices dropped by as much as 70 per cent as Spain became one of the worst-affected countries in Europe.
In the early 2000s property developers in Spain were building almost a million new homes a year. But in 2008, prices started falling and today are around 30 per cent less. Construction projects ground to a complete halt, developers went bust and home owners faced huge debts.
But things began changing 18 months ago and the housing market in Spain began to pick up. According to the General Council of Notaries, there's been a healthy 16 per cent increase in home sales in June 2014 compared with the same month in 2013.
The construction industry is enjoying a similar boost. Eurostat, the EU statistics office, recorded a year on year increase of over 40 per cent in May last year - putting Spain at the top of the league for Europe.
"Real estate transactions by British buyers have increased more than 20 per cent according to the British Embassy in Spain," says Marc Pritchard, Taylor Wimpey Espana's Sales and Marketing Director. "The market right now is being buoyed up by second home buyers who want a holiday home in the sunshine that they can one day retire to. It's not so much about investment and flipping properties any more - it's a lifestyle market nowadays."
Spain's Costas have all the ingredients to deliver the promise with their dazzling coastlines, sunshine and relaxed atmosphere. One reason is that it's all so easily reached from the UK. The airport at Alicante is well-served by budget flights from many British (and European) regions and the coastal towns are connected by the local 332 road and AP-7 motorway making it an easy area to get around.
So what are the highlights of what's on offer amongst the 40-odd new build projects?
Orihuela Costa: Beaches Galore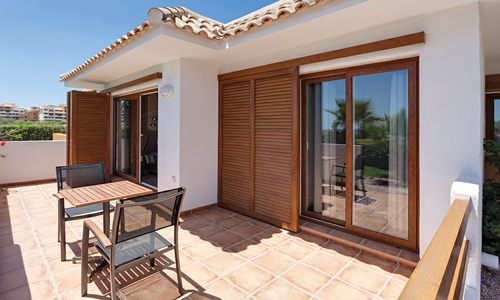 The Orihuela Costa includes the seaside resorts of Punta Prima, Playa Flamenca, La Zenia, Villamartin, Campoamor and Pilar de la Horadada. Punta Prima fits the bill for many people looking for a holiday home with an ultimate plan of retiring there.

The beach isn't the most beautiful if you're dreaming of sugar-white sands, but there are 67 Blue Flag beaches to choose from close by. The urbanization is incredibly easy to get to, being just off the AP-7 motorway, opening up the whole coastal region. The extensive La Zenia Boulevard shopping centre is nearby and there are plenty of cafes and bars.

But it's not just British buyers who are interested in the area - Russians and Scandinavians are also buying. Marc Pritchard explains, "We've also had a high level of interest from Russian buyers, with Spain's golden visa capturing the attention of wealthy individuals from outside the EU."



At the top of the price range, Taylor Wimpey Espana have luxury two-bed apartments in La Recoleta start from €142,000 (£113k). Lifestyle buyers may be tempted by the private terraces, sea views, communal swimming pool and shared gardens as much as the designer brands of fixtures and fittings, but these are generously sized apartments of roughly 100m2.

A little further down the coast in Playa Flamenca, has smaller two-bed apartments - around 70m2 - but still close to the sea, are in the middle of the bracket with prices starting from €99,000 (£79k). This compares with a previously owned two-bed apartment for just under €70,000.



Tee Time on the Costas?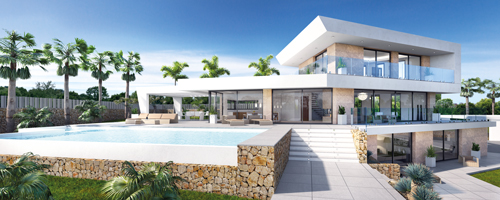 For many Brits heading to Spain golf remains a popular pastime and the climate of Southern Spain lends itself to year-round sessions. Developers continue to tap into this combination and are again building three-bed houses and villas, many with direct access to the golf courses.
At Las Brisas de Alenda, 41 three-bedroomed terraced houses with landscaped garden and communal pools come with this lifestyle dream. The new builds are all over 110m2 with outside terraces and cost from €145,00 (£116k).
Located south of Torrevieja, the Alenda Golf Course is set back from the motorway and provides peaceful surroundings with views over the Sierra de Aguilas. It's quite a big urbanisation but has a club house with a gym and restaurant, as well as a small supermarket.
Villamartin is another highly popular golfing enclave - it's usually the most searched for property on aplaceinthesun.com - with similar prices for older villas. Here, a three-bed detached villa costs €139,000 (£111k).
Benidorm to Javea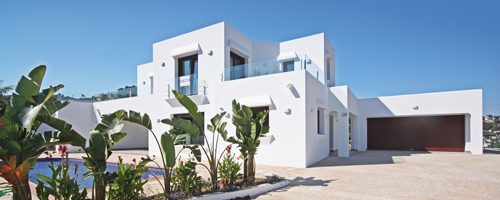 Heading further north along the coast, the countryside becomes greener and the towns busier - initially. Properties along the stretch of coastline from Benidorm to Javea command higher prices because historically there has been less supply. Frontline beach properties are at a premium but location does help when you look at resale prices.
In Javea, for example, a three-bed villa dating from 1973, with views over the sea might set you back €300,000 (£235k), while a three-bed townhouse just ten minutes' drive from the beach and more rural views commands an asking price of €150,000 (£118k).
Chris Garwood, proprietor of Select Villa of Moraria says: "We are seeing more properties coming on to the market, together with additional 'up-market' new builds, with encouraging signs of new-build activity throughout the area but with only limited land available."
In the upmarket resort of Moraria, a new three-bed, three-bath villa is €585,000 (£468k), or for those with deeper pockets a new four-bed, five-bath villa located between Benitachell and Javea for €850,000 (£679k).
Villajoyosa is Worth a Look
[Listing:AP1348933]
Villajoyosa, to the south of Benidorm, is one area enjoying the upsurge in contstruction. A traditional fishing town, Villajoyosa has a wide sandy beach and a promenade along much of its length ending at the port area. The old houses are colourfully painted adding to the town's charms. It is a handy 20 minute drive from Alicante airport.
La Vila Paradis (Taylor Wimpey Espana) is a front line beach development, consisting of two- and three-bed apartments and a small number of townhouses, all with direct access to the beach. Prices are higher than comparable properties further south, with a two-bed apartment (80m2) starting at €275,000 (£220k) rising to €620,000 (£495k) for a frontline townhouse (156m2).
All the properties have two bathrooms (think sumptuous hotel style) and share the use of a swimming pool and communal gardens. The first phase of building has been completed with buyers already moving in.

Are you interested in owning a property in the Costa Blanca? Why not search our top properties in the Costa Blanca >>

(This article was first published in A Place in the Sun Magazine.)