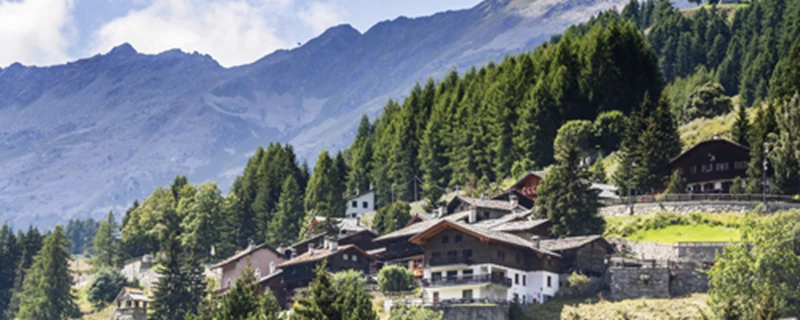 Where?
In the north-west corner of Italy, tucked next to Piedmont and taken up by the Alps, and includes three of Europe's highest mountains: Mont Blanc, Monte Rosa and the Matterhorn (or Cervino in Italian) and world-class resorts such as Courmeyer, Cervinia and La Thuile.
Why?
This self-governed little region of Italy remains off many people's radar, yet offers some great little mountain towns as well as the beautiful Roman and medieval city of Aosta - all within handy reach of Milan's Malpensa airport, or the user-friendly little airport at Turin.
This affluent region may not be as cheap as the Abruzzo, for example, but it's popular with the Italians who love to buy second homes in the ski resorts. It's really a great place for what we might call fairweather skiers - the sort of laid-back winter sports enthusiasts who like a spot of shopping in the designer boutiques of Aosta or Courmeyer, or a languid lunch in one of the mountain's great little restaurants.
Cured meat and the local cheeses such as Fontina feature strongly in the hearty cuisine, along with the region's wines, genepi liqueur, and après-ski must-have, Bombardino (egg-nog drink).
How?
Within two hours of Geneva, Milan or Turin airports, it is handily positioned from which to ski across to France, Switzerland or to visit Milan or the Lakes. Look out for affordable British Airways flights to the least-busy Turin airport, that is only an hour from the popular resort of Cervinia. A new highway between Turin and Milan has reduced the journey time from Milan Malpensa from two hours to around 90 minutes.
What to do and buy there
If you love Italy and life in the mountains, then this could be for you, It's one of Italy's ski domains - the other two are the Dolomites and the Via Lattea or Milky Way - providing 350km of pistes, as well as year-round skiing (there's a glacier). Whilst the fashionable Milaneses are drawn to chic and upmarket Courmeyer - "Milan in the Mountains" - the resort of Cervinia attracts a more international mix of visitors and property hunters. Savills are selling a new development in the resort, using local stone and slate and with fabulous views of the Matterhorn, and buyers have so far been Belgian, Dutch, Russian and English - as well as a couple of Italitan expats.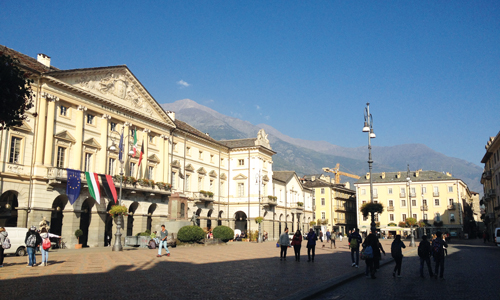 Prices at Maison J A Carrell (named after the local Alpinist who climbed the Matterhorn first from the Italian side) start from €435,000 (£341,561) for high-quality, spacious apartments with lovely larch floors and Italian-made bathrooms - and scope for around three-five per cent return, according to developers, Les Maison des Alps, who have set up a management company for completely new=build, in the vernacular style. Priced at €6,000 to €7,000 per square metre (psm) it is affordable when compared with Courmeyer's €10,000 to €15,000 psm (savills.com).
Alternatively you might buy a rustic two-bed little mountain house for around €90,000, or an apartment in a converted building - or another new-build for €100-200K, although they are more scarce, through a local agent such as Case di Prestigio (casedeiprestigio.net)or various listed on the Italian property site, gate-way.com. Properties in this area are rarely marketed outside Italy.
Must do
Eat dishes such as tagliatelle with salmon at Aosta's best restaurant Le Bar A Vin on Via Porta Pretoriana.
Search for property in the Aosta Valley>>>
(This article was originally published in A Place in the Sun Magazine.)