Glenn and Nicky Bartlett from south London own a two-bed family holiday home in Neochori. Here Glenn, 56, writes why they love the area so much.
"The Greek Islands are all beautiful and unique but share the wonderful Greek people, the great food, perfect climate and views to die for. My wife and I have visited many of them.
"Ten years ago Nicky and I were horseriding on the beaches and forests in Corfu when my mobile range and my lovely father-in-law Roger told us he had just bought a house for us 'near Stoupa in Greece'.
"We had assumed it was in a village on one of the Greek Islands, however he explained that it was on the mainland in the 'Peloponissos', still having no idea where he meant he told us it was close to Kalamata. He's instinctive, a tad rash maybe, but almost always right!
"When we arrived back from Corfu we popped to see him and he showed us some pictures, the house is in a village Neochori, close to the resort of Stoupa in the Peloponnese, in the district of Messinia deep into the 'Mani' region.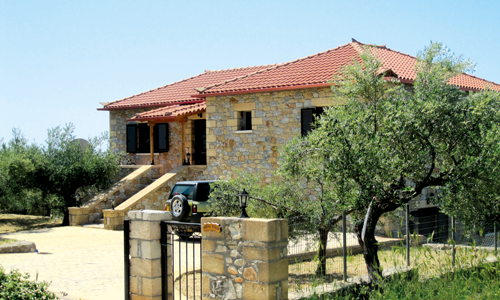 "The pictures showed a beautiful two-bed house built using the traditional 'mani stone' and he told us the builder is a nice guy called Ioannis (www.domogreece.gr). It cost €140,000 (£110k).
"Fast forward a month and Roger, Nicky and I flew to Athens (out of season it was the only way to get to this part of Greece before flights started going into Kalamata airport), over and around the mountains via a five-hour drive we arrived at the house. We could clearly see why Roger had bought it, it was beautiful inside and out.
"We fell in love with the charm and natural beauty of the 'Mani'. With Mount Teygetos behind and olive groves all the wall to the sea, it was idyllic. Two beaches are beautiful: Kalogria an oasis, sand as far as the eye can see, with crystal clear water and a couple of tavernas and a bar - perfection! Meanwhile Stoupa beach is larger with more tavernas but wonderfully laid-back.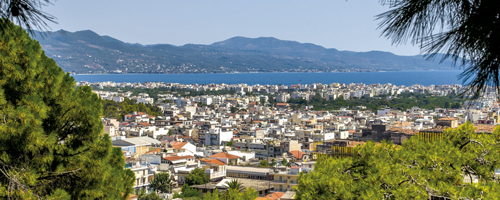 "After having the house for seven years Roger decided that he wanted a bigger house and found a part-built property above the village of Neochori in the same area, he again called upon Domo to finish the build, complete with five bedrooms, four bathrooms, two kitchens, spectacular living room, 23 olive trees and wonderful pool. It cost €450,000 (£355k) for the build.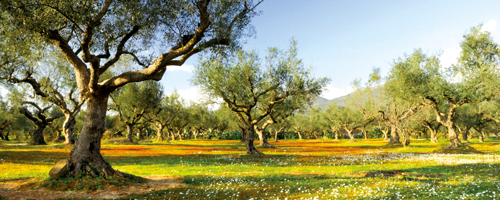 "Sadly Roger passed away suddenly just before the house was complete, and this house is now for sale at 'cost price' (through Domo) but we are keeping the small house. We still love the area. This area south of Athens and over the Corinth canal, past Tripolis and the Great Sparta down to Kalamata is an area of outstanding and breathtaking beauty, full of ancient historical sites. Every year we find new hidden gems.
"I never tire of the one-hour journey from Kalamata up and over the Teygetos mountains and down to the picturesque Kardymili, the views are breathtaking."
Find property in the Peloponnese>>>
(This article was first published in A Place in the Sun Magazine.)