David and Elaine Furlong from North Wales bought a two-bed apartment in Cabanas de Tavira - a little fishing village 7km east of Tavira - last summer. Here Elaine, 60, reveals why they love it so much.
"We've been going over to Portugal for 15 years and have always loved Loule and Sao Bras de Alportel because these inland areas tend to be more authentic. We come from the coast back home, and we seek districts that are not purely holiday resorts. Cabanas is the beach side part of Tavira and after we rented a villa in the area we decided to buy there. It's got a nice broadwalk of restaurants and is not overly crowded or touristy but with family-run restaurants.
"So we headed over for a trip in June 2013 and bought an apartment within a month as everything felt so right. We bought a two-bed apartment in a large complex called O Pomar ten minutes outside the town (through the agent John Carter at Portugal Dream Homes, portugaldreamhomes.co.uk).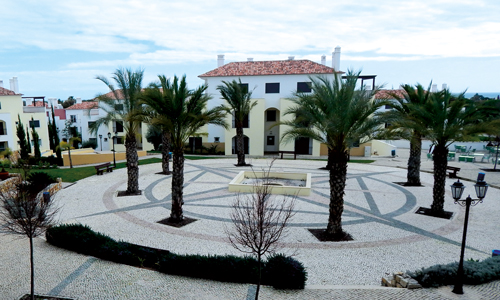 "The apartment is very good spec, with more floor space than our detached home back in Wales. Appliances are top-notch with Duravit bathrooms and Bosch appliances in the kitchen, and there's also underground parking. The gardens are immaculate (condo fees are around £1,200 per year). Although we won't say exactly how much we paid, the price has gone up in a year so I think we bought at the right time. Similar units are now selling for €170,000 (£134k).

"The location is great as we don't need a car when we are there - and David doesn't drive anyway. We get the train from Faro airport for €3.70 (£2.90) and 40 minutes later arrive at Conceicao station, seven minutes from our apartment. It's all very easy."

A Place in the Sun Magazine.)