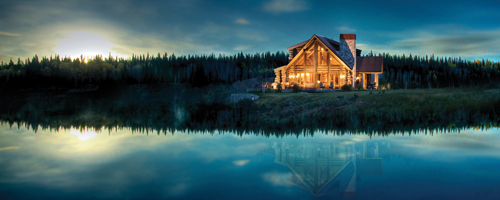 With coasts on the Atlantic and Pacific Oceans, world-class cities and some of the most famous ski resorts on earth, Canada's attractions are legendary. This is a country for people who like getting out in the great outdoors and are not put off by rain or snow.
Multicultural Canada, the second largest country in the world, has space to spare and one of the highest per capital immigration rates globally, some 250,000 each year. It has already lured over 610,000 relocating Britons, and is catching up Australia as our favourite long-haul relocation destination.
Most migrants head either to cosmopolitan and cultured Toronto, the business and financial capital, or west coast Vancouver, a perennial favourite in the most liveable cities chart. Consider also Montreal, the capital of Quebec, which is closer to Europe both geographically and culturally with its heavy French influences and language or Calgary, Alberta's largest city and the gateway to the Rockies.
Brazolot Migration Group say it is climate, lifestyle and education that are the main drivers or those moving to Canada. "From cosmopolitan Quebec to quiet laidback Prince Edward Island each province is different," says Dennis Brazolot of Brazolot Migration Group."The cost of living varies too though is generally much lower than the UK. Living in Vancouver is very expensive while the further east you travel it becomes a lot more affordable. Income tax is lower than the UK and Canada's education system is known as one of the best in the world."
Housing options
Rather like Australia, Canada avoided the worst of the global recession from 2008 and while it has space, its property is surprisingly expensive. Prices have risen steeply in recent years particularly in cities where Asian buyers have been active. Savills figures show that between 2009 and 2013 Toronto saw a 30 per cent increase and Vancouver 16 per cent. Average house prices are CAD$485,328 in Toronto, CAD$326,850 in Montreal and CAD$682,815 in Vancouver, Canada's most expensive city. In Nova Scotia on the east coast both the cost of living and average property prices (CAD$214,336) are half of those in west coast Vancouver.
Look afresh at Nova Scotia
Less than six hours from London and within two hours of both Boston and New York, Nova Scotia has earned a reputation as Canada's Atlantic Ocean playground where visitors can cross-country ski, hike, cycle, surf and kayak depending on the season. Tourism numbers to Nova Scotia increased by nearly 8 per cent last year, the highest of any Canadian province and with a newly-awarded CAD$25 billion government investment in shipbuilding boosting the job market in the capital Halifax, the local economy is buoyant.
Nova Scotia has 60 golf courses and one of the newest is under development at Forest Lakes Country Club 30 minutes from Halifax. This will be the first course Nicklaus Design course in Eastern Canada and will be the centrepiece of this four-season leisure resort. The fully serviced 1,700-acre site will have shops and restaurants, an equestrian centre, spa and extensive leisure facilities. Forest Lakes is selling apartments, townhouses, wood cabins and detached houses, all with a rustic, contemporary design described as classic Canadian with a twist.
Practicalities
For many years Canada has experienced a shortage of skilled workers particularly in the trades. Federal Skilled Worker and Federal Skilled Trades are the two main categories for permanent visas with qualified workers coming from a list of 50 occupations with at least one year's experience or a good university qualification. Look at cic.gc.ca/english for more information.
Quebec has its own rules on visas but in general you must prove you will be an asset to the country to obtain a permanent visa. A points system based on age, qualifications and experience is used for this. On arrival apply for a Social Insurance Number and don't forget to bring all your birth and wedding certificates, proof of educational and professional qualifications and a list of up to date vaccinations: Canadian authorities will check these thoroughly.
This article first appeared in the summer 2014 issue of A Place in the Sun magazine.