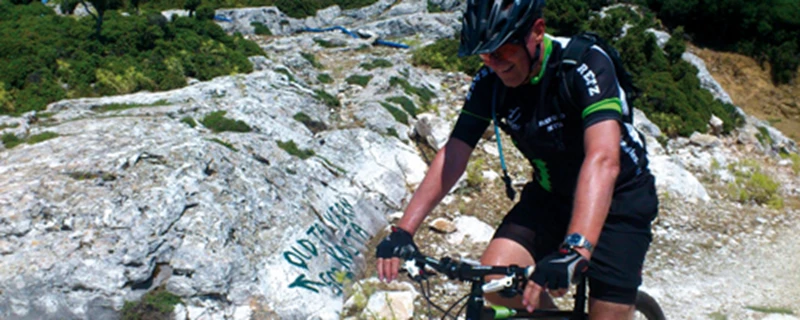 Crawford Mack, 60, is part-retired and divides his time between homes in Sale, Manchester and Bansko in Bulgaria. Here he extols the virtues of his half and half existence...

Bulgaria is one of the best locations in Europe for high-speed broadband so is ideal for remote working. I spend half of my time skiing and half working in the winter; and in the summer it's golf and mountain-biking when I'm not at my desk. My aim is to cut the working bit down to a quarter of my day, not a half!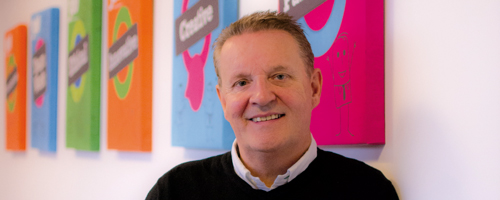 I am a journalist but also do marketing, consultancy work and am a non-executive director of a recruitment company. There is a small pool of other people remote working like me - a Japanese translater and a UK technical copywriter are two I know well. They do it for the same reasons as me: a low cost of living here and some great lifestyle benefits.

I own a three-bed house in Sale, Manchester, and have a three-bed home on the golf course at Pirin Golf & Country Club, a five-star resort just outside Bansko (piringolf.bg). I paid €250,000 for it, after previously owning a two-bed apartment in Bansko, which I bought in 2008 and sold three years later for €65,000. But I know I will make back the loss on my current home. There's a bigger demand for more expensive properties here.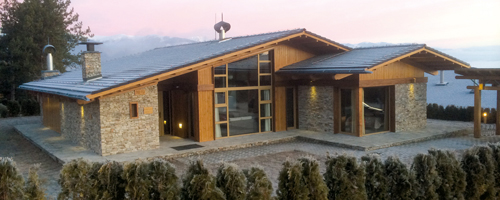 My Bulgarian house is huge - 195m2 on a 1100m2 plot. I bought it through Debbie Gibbs at Bower Properties (bower-properties.com). I don't normally recommend people buy off-plan in Bulgaria but I did with this house as I knew I could trust the agent. Sadly some other people have been caught out by using the wrong people to buy.

We are only three hours from the UK so if I need to come back to see clients in Manchester I can hop on a plane and be back in half a day. Easyjet flies to Manchester from Sofia airport, and it's a 2 ¼ hour drive from here to the airport, but it will be quicker when the motorway is finished.

I love skiing and also ski in Europe every season. Bansko is a much smarter resort than Borovets [the older ski resort close to Sofia] and although it still doesn't compare with the big Alpine ones, it's a small, friendly resort where you meet the same people year after year. It's most suited to beginners and intermediates but there is some more challenging stuff. It's also affordable - though less so than it was. A day ski pass is around 63 levs (£25.78).

The low cost of living six months in Bulgaria pays for the higher cost of living in the UK. Here in Bansko a coffee costs 2 lev (81p); a beer about 2 lev, 80 cents (£1.14); and this week when six of us went out to dinner locally with three courses and plenty of wine, the total costs was 95 lev (£39). I can live comfortably in Bulgaria for £400 a month.

There's a nice bunch of expats here. In the summer everyone meets at 11am in the square and we go off on a bike ride in the mountains. The other day there was 60 of us. It's also very easy to get to the beach - it's four hours door to door to go to the Greek island of Thassos.

The downside of Bulgarian life is the bureaucracy. On a par with Spain's manana, manana, in Bulgaria it's utre, utre [tomorrow, tomorrow] so it's slow to get things done. I think it's the legacy of Communism but it can be frustrating, signing things in triplicate in the bank etc. You need to adjust culturally if you move here.Also, not everyone speaks English, especially the older generation. I speak enough Bulgarian to get by.

Search all properties in Bulgaria >>>
(This article first appeared in A Place in the Sun magazine, Autumn 2014 edition.)