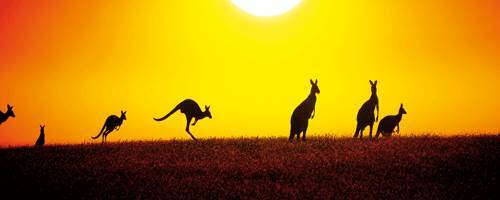 Cathy Hawker reports on the options in Commonwealth favourites. First up, Australia.

Every year around 140,000 of us leave the UK for a new life abroad. That number has been falling over the past decade from a record high of 207,000 in 2006 according to the Office of National Statistics (ONS) but is still significant enough to mean most of us know someone who has at least considered making the move. Relocating requires serious research. However attractive the daydream of a new start might be it is crucial to do your homework. Practicalities are everything: from sorting out schooling to paying local taxes, knowledge is king and the more you can anticipate the easier the transition should be.
Finding work will probably be one of the first considerations. ONS figures show that work is the main reason people emigrate, accounting for 59 per cent of emigrants and of them 61 per cent depart with a pre-arranged job. Australia, New Zealand and Canada are three perennial favourites with relocating Brits. All three are members of the Commonwealth with a history of welcoming British émigrés and all three have English as one of their official languages. Interested in a life-changing move? Here's a guide to get you started...
The popular image of Australia honed from hours of television soap operas is one of endless sunny days, beach barbecues and a casual, outdoor lifestyle. Add in standout natural beauty, cosmopolitan cities and a passion for sport that borders on the obsessive and you have a good measure of the Australian appeal. This vast country on the opposite side of the world to us has been the number one hotspot for relocating Brits for twenty years, enticing around 60,000 of us annually "Down Under".
Sydney remains the top choice for relocating Brits says David Hollins of Crown Relocation thanks to its role as the financial and economic epicentre of the nation. It is in New South Wales, the country's most diverse state with 780 National Parks and eleven excellent universities. The sporting city of Melbourne is also popular while Brisbane in Queensland close to the Gold Coast has a youthful population - average age 33 - and is the fastest growing state capital.
"Don't overlook Adelaide, voted the most liveable city in Australia by the Property Council of Australia," suggest Hollins. "The coastal city hosts many art and music festivals, is the driest of all Australia's capitals and has all the amenities of a large city but with close proximity to the wine regions and Adelaide hills." If the climate and unstuffy lifestyle are the main appeal, the downsides of moving to Australia include the distance from Europe and a high cost of living. Sydney and Melbourne both fare well in quality of life surveys but regularly feature in lists of the top ten most expensive global cities.
Housing options
Australia's rich natural resources helped the country ride out the global recession, especially in Western Australia where a mining boom and buoyant commodity prices brought new jobs and higher wages to Perth. The property market there responded. Figures from Savills show median property prices in Perth from 2003 to 2013 rose by 113 per cent to an average of A$530,000 compared with 30 per cent over the same period in Sydney. British buyers have been helped by a 24 per cent fall in the value of the Australian dollar against sterling over the past year. Sydney remains the most expensive state capital with median prices for houses of A$713,000 followed by Darwin (A$575,000), Canberra (A$562,875) and Melbourne (A$555,000).
Foreign nationals can only buy certain properties in Australia and all purchases are regulated by the Foreign Investment Review Board. Leonia Newman CEO of Garrington who has moved 30 families from the UK to Australia in the past year warns that the rental market in Australia is currently exceptionally competitive with very low vacancy rates and high demand, especially in the low to medium price range.
Practicalities
Australia issues several types of visas, all listed on the Department of Immigration and Border Protection (DIBP) website with full details of eligibility. Most common is the Skilled Visa aimed at filling the country's skill shortage. You can apply for this through either an employer sponsored scheme or a general skilled migrant form. Also of note are retirement visas available for self-supporting applicants over 55 without any dependents and with assets of at least A$500,000.
Last July Australia tightened up its 457 visa rules, making it harder for local employers to hire temporary skilled workers from abroad. Many relocation agents say they are already seeing application numbers fall to Australia as a result. "It's harder to move to Australia now," says David Johnston of Halo Financial, who advise on currency exchange issues but also offer wider advice and help with relocating abroad."You really have to have or fill a job if you want to move to Australia - and the right type of job at that."
Once in Australia you should apply for a Tax File Number, akin to a British NI number and register with Medicare, the government scheme that provides help with basic medical expenses. UK citizens are entitled to receive certain treatment under a reciprocal healthcare agreement between the UK and Australian governments.
Case study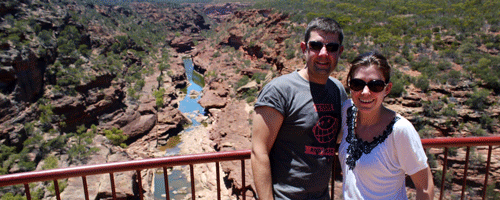 An extended holiday in Australia in 2000 sparked a love affair with the country for Heather Clarke from Herts who now lives in Perth with her British husband Chris
The couple met in 2005, married and set up home together in Hertfordshire but were both "bitten by the Australian bug" and often talked about moving there. "It was all talk until 2008 when the housing company I worked for was hit by the recession and we decided to see if we could make this happen," says Heather. "I started the paperwork but the amount of information they required seemed overwhelming."
They arrived in Perth in 2012 and stayed with Heather's cousin for two weeks while searching for a home to rent. "Having worked in property for 13 years I was amazed at how high demand was," says Heather. "Home viewings are impersonal and rushed, rents seemed extortionate and because we were new we had no previous landlord references. At one point we really started to have second thoughts about what we had done with no jobs and no home."
The couple, aged 35 and 37, found a home through Gumtree and Chris soon had three job offers. For Heather, Head of Sales and Marketing in the UK, it took longer but after six weeks she was offered a role as marketing manager in a housing company. "I took a step back in my job title and feel I have to prove myself in the Perth job market. Some of the frustration I faced was employers were often unwilling to meet me because I was 'fresh off the boat' as they say here and many people return to the UK within a year of arriving, oft en to come back again. Hence their nickname of 'ping pong poms'."
Apart from missing family and friends and also the familiarity of living in an area for three decades, Heather and Chris are happily settled, their only regret that they didn't do it earlier. "We love the outdoor cinemas, getting on the river in our kayaks, getting on my bike and cycling through Kings Park or along the Swan River and seeing dolphins, walking our new dog when there's an amazing sunset and just enjoying more outdoor life," says Heather.
This article first appeared in the summer 2014 issue of A Place in the Sun magazine.